We can all agree on this - deciding what to eat for lunch can be quite a tedious task. After having breakfast, wrapping up all our morning chores and finally sitting down to work - the thought of what to have for our next meal ends up taking up a lot of our time. During the day, we are often occupied with some work or the other, so, we look for quick and easy recipes that we can whip up in no time. While there are plenty of options to choose from, bhindi is one such dish that is a staple in many Indian households. Here we bring you a list of 5 delicious bhindi recipes that you can easily make at home and are unique in their own way. Let's learn how to make these recipes:


Also read: 15 Best Indian Lunch Recipes | Easy Indian Lunch Recipes
Here's A List Of 5 Delicious Bhindi Recipes You Must Try:
1.Crispy Andhra Bhindi (Our Recommendation)
Are you bored of making regular bhindi? Here we bring you a delicious and crispy version of it. This crispy Andhra-style bhindi is deep-fried and sprinkled with a tangy roasted masala which gives it a spicy flavour. It is a fuss-free recipe and is ideal for lunch. Find the recipe here.
2.Bhindi Ka Salan


This unique combination of bhindi in a thick and delectable gravy is something you cannot miss! Bhindi and onion are sauteed, and simmered with a mix of flavourful spices and yogurt to make a spicy and tangy gravy. It tastes best when paired with roti or any other type of bread. Find the recipe here.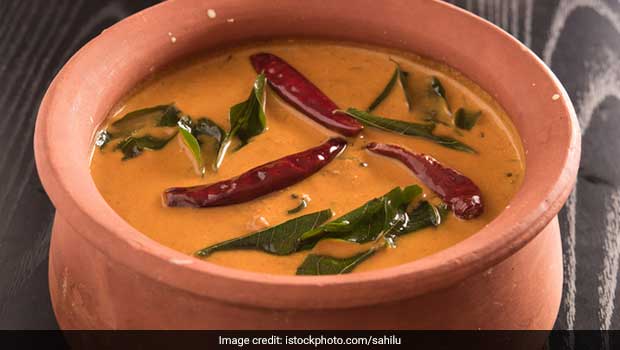 3.Amchoori Dum Ki Bhindi


Amchoori dum ki bhindi is cooked on low flame - just like dum aloo and dum biryani. The chatpata flavour of amchoor makes this dish taste divine and will make you forget about all other bhindi sabzis you had been having all your life. You can steam the bhindi instead of frying it to give it a healthy twist. Find the recipe here.
4.Shahi Bhindi


We are familiar with dishes like shahi paneer, shahi biryani, shahi mushroom and more. But have you ever heard of shahi bhindi? Just like shahi paneer, shahi bhindi has a creamy and rich gravy made with a blend of curd and aromatic masalas, that makes the bhindi taste absolutely delicious. Find the recipe here.
5.Awadhi-Style Bhindi Makai Do Pyaza


Another bhindi recipe that you must try is this Awadhi-style bhindi. Fried baby okra is added to a mixture of Awadhi masala, fried baby onions, corn kernels, green chillies, bell pepper and some cream. Garnish it with cherry tomatoes and relish its tantalising flavours. Find the recipe here.


Make these delicious recipes for a quick lunch. Let us know which one you liked the best in the comments section below.

About Vaishali KapilaVaishali finds comfort in eating parathas and rajma chawal but is equally enthusiastic about exploring different cuisines. When she's not eating or baking, you can often find her curled up on the couch watching her favourite TV show - FRIENDS.