Story Progress
Back to home
Bhindi ka Salan Recipe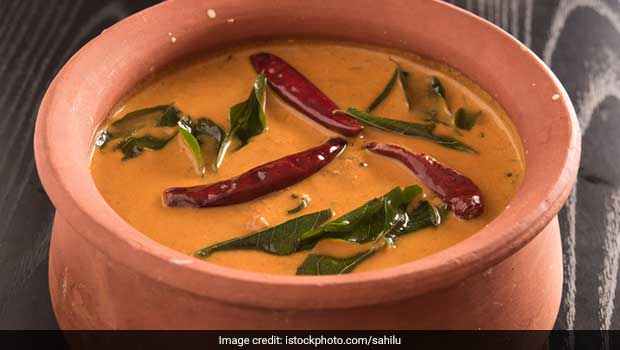 How To Make Bhindi Ka Salan
About Bhindi ka Salan Recipe: A spicy and tangy dish, Bhindi ka salan has crisp fried bhindi in a zingy gravy. Bhindi and onion sauteed together and simmered with spices and yogurt to make a thick, delectable gravy. Perfect lunch option to pair with chapati.

Ingredients of Bhindi ka Salan
3 onions
Oil
10-15 Bhindi
5 tsp ginger-garlic paste
1 cup yogurt
1 tsp yellow chilli powder
1/2 tsp coriander seed powder
A pinch of turmeric
1 tsp cumin powder
1/2 tsp cardamom powder
A pinch of mace powder (javitri)
1/2 tsp black cardamom powder
1/4 tsp saunf powder
1/2 cup water
1.
Slice the onions into big pieces and boil in salted water. Upon boiling, onions get a slightly darker color.
2.
Strain the water to blend it into a fine paste by adding a little bit of water.
3.
Keep the glossy onion paste aside.
4.
Heat the oil in a pan. (enough to fry the bhindis)
5.
While the oil heats up, slice the bhindi across the centre. Make sure the cut is not deep.
6.
Add the bhindi pieces in the heated oil.
7.
After the pieces are fried and crispy, separate them from the oil.
8.
In another pan, add some ginger-garlic paste. When the paste turns brown, add the boiled onion paste.
9.
While the paste is simmering on the stove, prepare a yogurt paste by adding condiments.
10.
For the yogurt paste, add a teaspoon of yellow chilli powder, a teaspoon and half of coriander seed powder, a little bit of turmeric and a full teaspoon of cumin powder.
11.
Whisk the yogurt with all the spices and add it to the paste.
12.
Be cautious with adding salt as the onions were earlier boiled in salt water.
13.
Mix the paste thoroughly.
14.
After the paste is roasted, add one cup of water.
15.
Also add half a tsp of cardamom powder, a small pinch of mace powder, a half tsp of black cardamom powder and 1/4th tsp of saunf powder.
16.
Add the fried bhindi to the mixture. Cover the pan and leave it to simmer on low heat.
17.
Serve hot with most rice dishes.