Let's admit, whenever we want something easy to make, delicious and nutritious to eat as breakfast, eggs come to the rescue. Whether you make them as scrambled eggs or like them as different kinds of omelettes, boiled eggs, poached and more- eggs are a must for the breakfast table. While all these recipes are classics and loved by all, a little experiment hurt nobody; Isn't it? If you are someone who is always up for experimentation yet has little time to invest in the mornings, we have something that may 'wow' you. Yes, you heard us right! Here we bring you a list of 5 egg toast recipes you can try as your breakfast. These recipes require very basic ingredients and get ready in just 10 minutes. French toast, gypsy toast and more, trust us, once you try these recipes, you will make them time and again. So, let's get started.
Here's A List Of 5 Egg Toast Recipes You Must Try:
Our Recommendations
1. Cheese Egg Toast
Let's start with our favourite one. Spicy omelette spread on toasted breads - egg toast is simply irresistible. Making it yet more delicious for all, we found a cheesy egg toast recipe that can be prepared in just 5 minutes. Wondering how? Click here.
2. Gypsy Egg Toast
Love experimenting with the recipes? This one is a must-try! Here we bring you the desi-style gypsy toast recipe that can be a delicious addition to your unique egg-based breakfast recipes. Find the recipe here.
3. French Toast
Next up is a crowd-pleaser recipe. A little spin to the classic French toast with the spices can make for a tantalising affair. We've got a stellar recipe of masala cheese French toast that is easy, quick and too delicious to resist! Click here for the recipe.
Other Recipes You Must Try
4. Egg In A Blanket
A super delectable American-style egg recipe to make your usual old breakfast toast fun and quirky. Sprinkle some spices, herbs or cheese on top and indulge! For the full recipe, click here.
5. Egg in a Hole
Another unique recipe for you to try. An egg in a hole is a tidy way to get your fried egg on. To prepare this, all you need to do is cut the bread in a circular shape, place it on a pan, break the eggs in between the circle, add in seasonings and it's done. Yes , it's that simple. For the complete recipe, click here.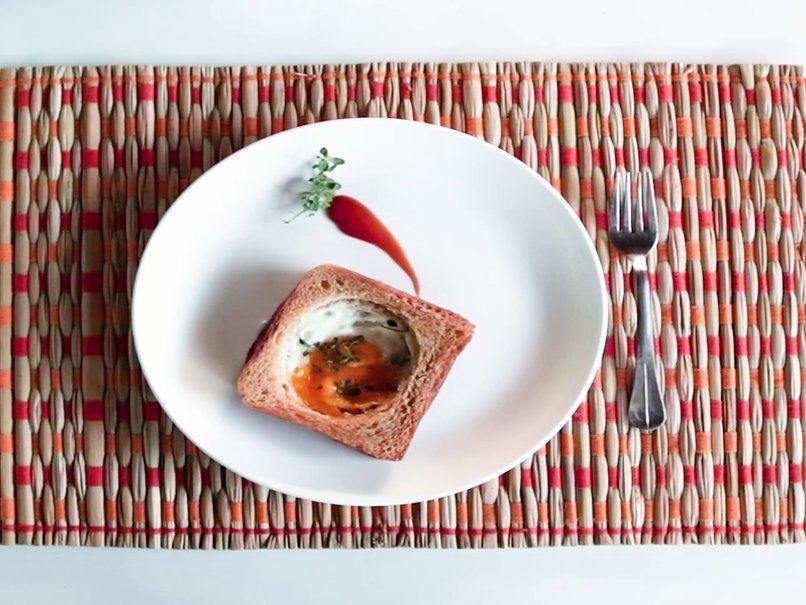 For more breakfast recipes, click here.


For more egg-based recipes, click here.


Try these recipes and let us know how you liked them in the comment section below.