Easy Breakfast Recipes- Mornings are usually stressful hours of the day. You wake up, finish some chores, get ready quickly and rush for work or are busy packing your kids off to school. In the midst of all the madness, our breakfast, which is the most important meal of the day, often gets neglected or perhaps skipped all-together. We're trying to make sure that you never miss breakfast again with some super easy and quick breakfast options. From omlette, porridge, salads to pancakes, upma and cheela, we've got you covered with a number of breakfast recipes, which are not only quick but even healthy.
Here are our 15 best easy breakfast recipes for busy mornings. They are healthy, delicious and will keep you full until lunch.
This power packed high-protein breakfast meal is just what you need to kick-start your day. It is also really easy and quick to put together. So smack your lips over simple and easy to prepare scrambled eggs tossed in mild spices with chicken sausages.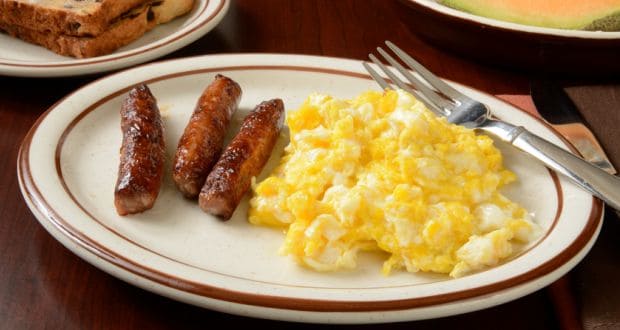 Eggs and chicken is a great combination for a high-protein breakfast meal that keeps you full for long hours.
This favourite breakfast staple from South India is super easy to make and perfect for a wholesome morning meal. Throw in some veggies like peas, carrots and beans to make it more nutritious.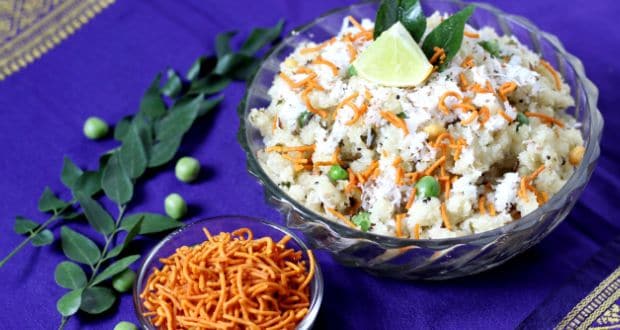 A great breakfast staple from South India that is light and easy on stomach yet filling enough.
One of the easiest and most delicious breakfast recipes, this cheesy French toast can be ready in minutes and does not require too much effort.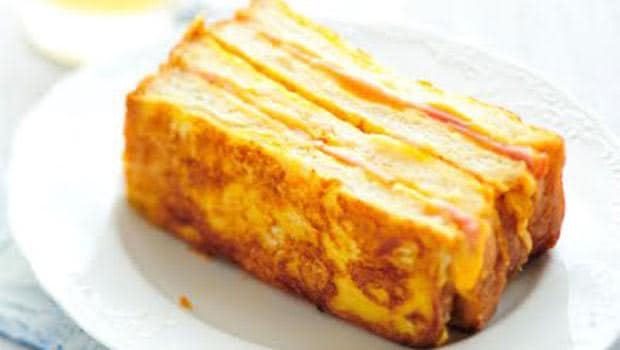 A perfect combination of spice and cheese.
This famous street snack from Mumbai makes for a great breakfast. Layers of tomatoes, onion, mashed potatoes slathered with fresh coriander chutney are neatly placed between toasted bread slices.
This famous street snack from Mumbai is great for breakfast.
This is a great easy breakfast recipe to use if you have some leftover chicken. Saute some chicken chunks with masalas and juicy tomatoes and serve it on to toasted bread. No work at all yet a flavourful breakfast to fest on.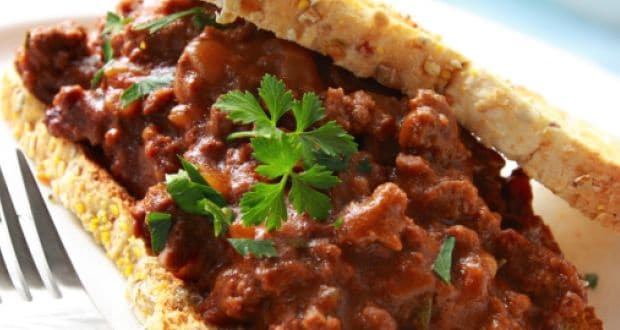 An easy breakfast recipe to use leftover chicken.
If you think you just have no time to prepare a dish, go for this easy
breakfast recipe
that uses oats, chia seeds, bananas, milk, dates and nuts. A perfect one pot breakfast meal with nutrients in abundance. This will keep you full for long.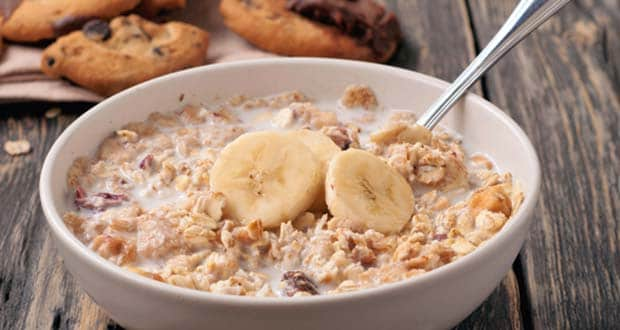 A perfect one pot breakfast meal full with healthy nutrients.
This zingy sandwich with peas, potatoes, green chillies and tangy kaffir lime is super easy to put together. Fuss-free and full of flavour, you can even pack these in tiffin.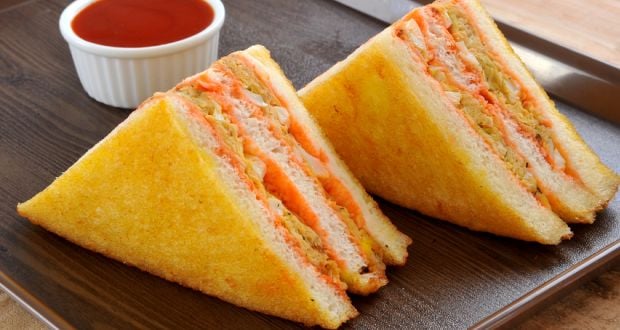 Sandwiches are the easiest things to make for breakfast or pack for tiffin.
Not in the mood of the usual fare? Try this interesting salad for breakfast with quinoa, carrots, cauliflower, lentils, pomegranate and mosambi juice. An all-in-one breakfast meal.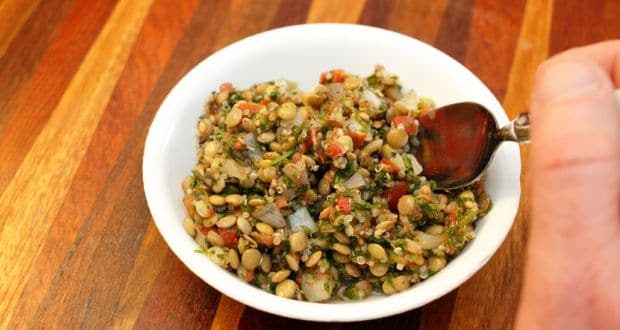 An all-in-one breakfast meal willed with the goodness of quinoa.
An omlette is perhaps one of the easiest things to make, especially when you are running short on time. You can experiment with it too by adding some chicken to it to make it more wholesome.

An omelette is perhaps one of the easiest things to make.
A favourite in most North Indian homes, besan ka cheela needs very few ingredients, is super easy to make and will be ready in minutes. It's a great recipe for busy mornings.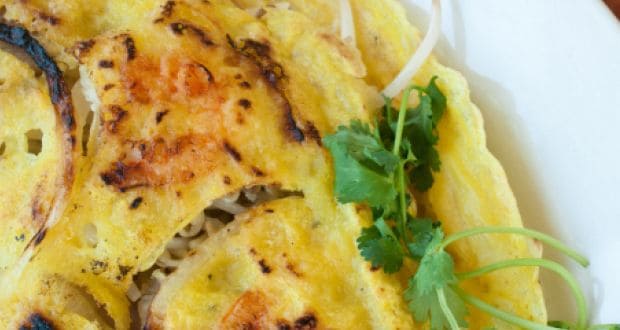 A simple recipe that needs very few ingredients and just a few minutes.
Sweet, fluffy and delicious pancakes that are eggless too! Serve these basic pancakes with a sweet or a savoury filling/sauce.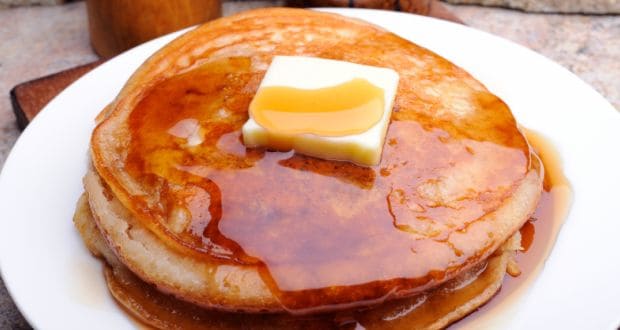 American staple, pancakes are quick and easy breakfast option that kids and adults both would love.
A popular breakfast option in India which is light and healthy. Upma is an easy breakfast recipe from South India that just takes about 20 minutes to cook with simple ingredients. It is a delicious yet healthy snacking option for all your hunger pangs, served best with a bowl of hot sambhar.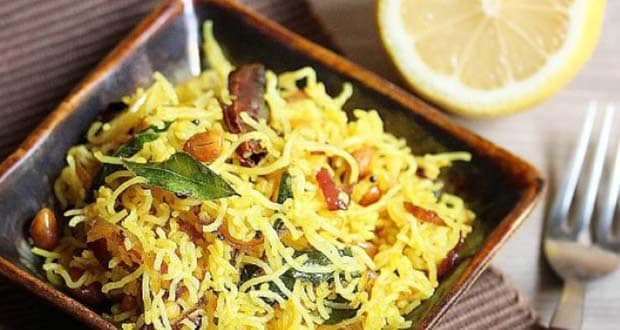 Vermicelli Upma is also known as Semiya Upma and is a popular breakfast option in South India.
A quintessential breakfast of India, poha is a quick and easy dish to prepare from Maharashtra. Bread poha is a variation of poha, with slices of bread added to the masala. A perfect quick dish for kids and guests alike.


An easy and quick recipe of bread poha with bread slices sauteed in host of veggies and spices.
A nutritious, fulfilling and healthy breakfast, here's a recipe of no bread sooji toast!
This recipe hails from Bihar and is full of flavours that melt in your mouth in every bite! It is a popular street-style recipe that one can enjoy anytime.
So, the next time you're in a hurry, turn to these easy breakfast recipes and make sure you get your fill before you head out. Let us know your experience in the comments section below.