Best Boiled Egg Recipes- The thing about boiled eggs is that it's really easy to get them wrong and extremely challenging to get them right. For example, if you boil them for too long they literally tear through their shell and the yolk tastes rubber-like and dry. But if you don't boil them enough, the egg white and yolk seems runny and tastes raw. So before you head to our best boiled egg recipes, let's learn how to boil one.

Now, you can boil it in three different, but equally delicious ways: There's one with a wobbly, almost gooey inside, another with a semi-soft yolk that crumbles in seconds and the kind which is hard boiled and can be sliced beautifully and eaten on toast. Boil some water and then dunk your eggs in it. Cover and cook for a certain amount of time which will vary on the type of egg you want. As soon as the eggs are cooked, plunge them in cold water and then peel the shell off.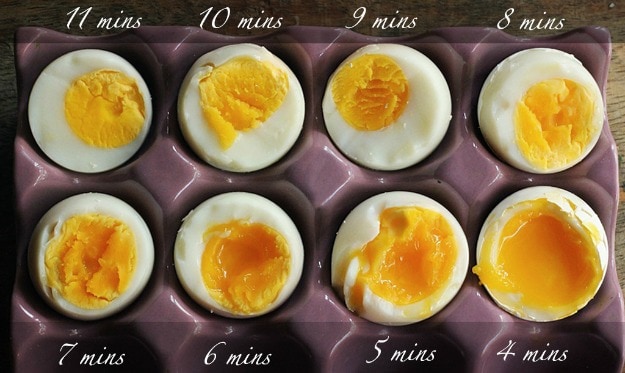 Image Credits: Reshmy Kurian

A boiled egg is easy, quick and really healthy which is what makes it a great feature on the breakfast table and a great ingredient to cook with. It stands tall in gravies, biryanis, cream salad and what not.
So whether you're craving a nutritious snack or dippy eggs in a luscious gravy, we've got 13 of our best boiled egg recipes for you to choose from.
This cracker of a dish is an absolute must for those who love spicy food. Make your own paste and coat the hard-boiled eggs with it. Now, deep fry it till the paste forms a beautiful layer around the egg. This is only just the beginning: fry some onions, green chilli, heeng, ginger and garlic. Finally, quickly throw in some crackling Kashmiri chilli, methi, cumin and mustard seeds.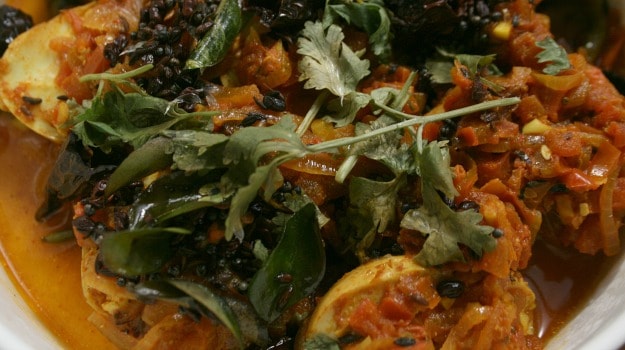 A delicious American breakfast recipe, egg in a blanket has eggs beautifully cooked inside a bread that you can form in any shape you wish for! The perfect kids breakfast that looks exciting and taste all the more amazing.
A delightful Sunday breakfast.
The one's a perfect combo of meat and egg. Take some minced pork, chopped onions, dried herbs, salt and pepper. Now roll the softly boiled eggs in this mix, dust it with flour, dip it in egg and finally, coat it with bread crumbs. Allow the eggs to chill for an hour so that the mixture holds firm around the egg and then fry for 10 minutes till it's perfectly crisp.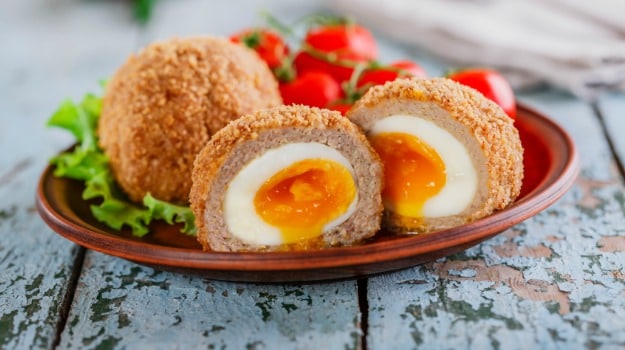 British favourite, hard boiled eggs cased in minced meat and fried.
The flavours of tomato, tamarind and lemon come together to create the perfect mix of spice and sour. Grab some eggs, green chilli, roasted cumin, onions and finally, boiled eggs to make an absolutely smashing chaat.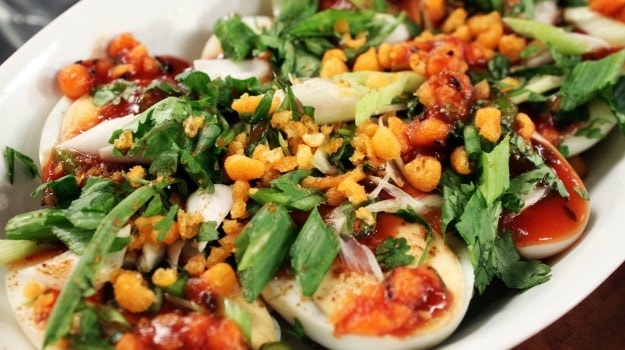 A tangy, delicious chaat recipe for ones with the spicy taste buds!
If you love egg then boy, you're going to love this dish. It's got not just boiled eggs but also a few scrambled ones with spicy rice. Start with some onions, chilli and ginger garlic paste. Now crack two eggs into this mix and scramble. Now use the boiled eggs and dunk them into rice and water. Let the rice cook and then add some pulao masala and top it off with lemon juice.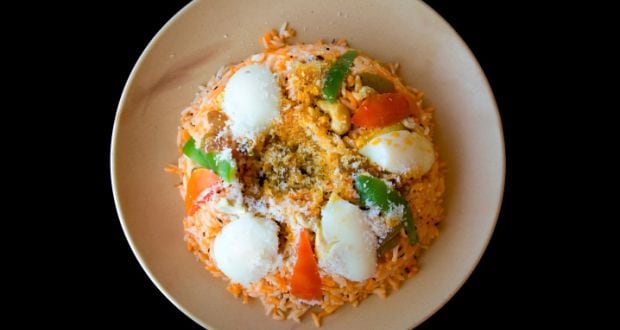 Has anyone ever said no to a biryani?
If you're confused about what to cook for dinner then we suggest you quickly boil some eggs and dunk it into a gorgeous mix of mustard leaves, ginger, curry leaves, turmeric, chilli, tomatoes, sugar and coriander.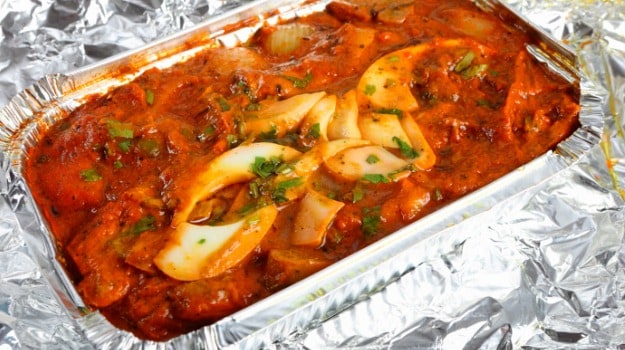 Perfect way to use up some leftover eggs.
Boil some potatoes with a few spoons of tamarind paste till the potatoes are soft, sweet and slightly tangy. Now grind some coconut, garlic, cumin seeds, green chilli and turmeric and sauté it. Create silky gravy with some potato and tamarind stock, add some eggs in there and top it off with a simple dal tadka.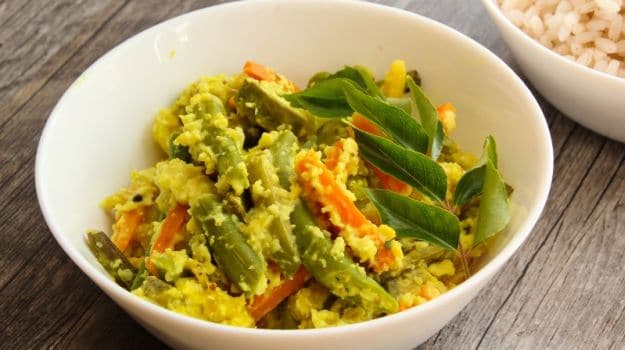 Use some onions, green chilli, ginger, turmeric, mint and corainder. Now add some pieces of chicken, chopped tomatoes and butter. Once it's cooked cut a boiled egg into four pieces and serve!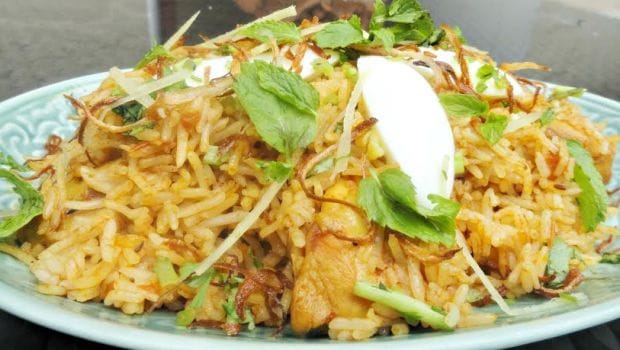 A biryani topped with eggs, the perfect dinner or lunch party recipe.
This is probably one of the easiest of all recipes. Finely chop some egg whites, then lightly fry the potatoes with onions and mix it with the egg whites. Now mix this with some gravy and top it off with chopped yolks.
Take some minced meat and cook it with onions, chilli, ginger and garlic for about 20 minutes. Now beat an egg into the mix and coat a boiled egg with it. Then fry the eggs for a few minutes and then coat with chopped onions and ginger. Now, quickly whip up gravy with red chilli, coriander powder, yogurt, pureed tomatoes and garam masala.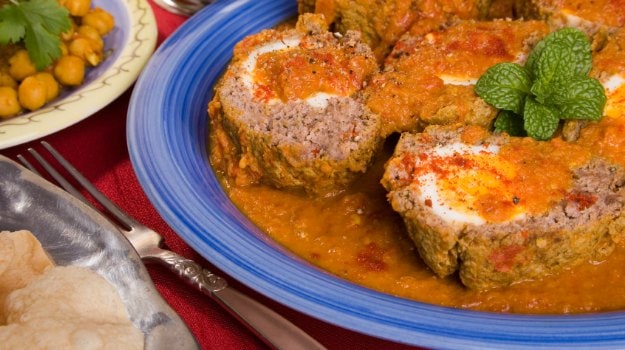 A royal treat indeed, nargisi kofta is a treat for your taste buds.
Devilled eggs, also known as picnic eggs, egg mimosa and Russian eggs, are stuffed with a creamy filling that can be spruced up in numerous ways using spices, herbs and sauces. It's ridiculously easy and hard to resist!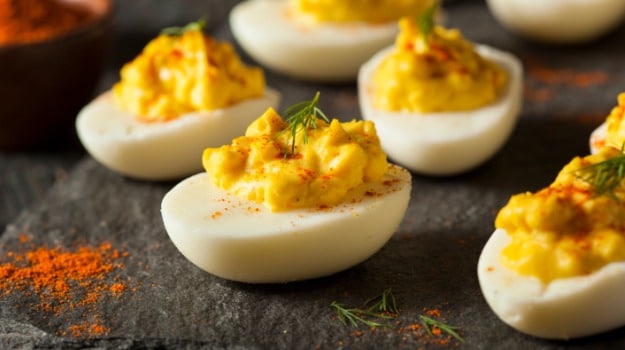 A spruced up egg recipe for your next brunch party!
Boiled egg bhurji is a combination of boiled eggs and egg bhurji. From toast to roti, you can pair this scrumptious egg dish with almost anything.


This unique recipe of omelette is made from boiled eggs along with green chillies, onion followed by other spices. Try it out as your next special breakfast.


All this and more, eggs are never going to be boring with so many recipes at your perusal! So grab your apron, start preparing one of these everyday and impress your family and friends.