6 Famous Dishes People Eat for Breakfast in Bihar
NDTV Food Desk | Updated: April 24, 2018 12:30 IST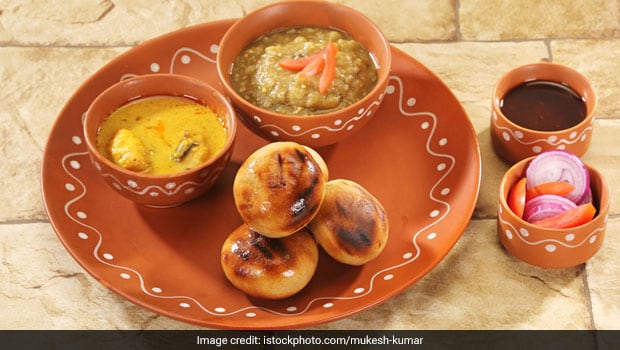 Breakfast is the most important meal of the day and people in Bihar definitely know how to start their day right. The breakfast meal in Bihar is a lavish affair with some wholesome and delicious dishes that you will want to wake up and run out of bed for. The local cuisine of Bihar is highly seasonal and majorly influenced by neighbouring East Indian states such as Bengal. You can find the presence of yogurt, healthy flours, potatoes, sesame seeds and poppy seeds to a great extent. Here are some of the most famous breakfast dishes in Bihar that you must try if you ever visit it.

1. Dahi Chura

Poha can be easily called a dish that unites the country. Different states have their own versions and in Bihar it is used to make a breakfast dish called Chura or Choora that is served with yogurt. In this dish, instead of cooking the poha, you first soak it in water and then mix it with yogurt and fruits. It's commonly prepared during winter festivals like Makar Sakranti.

(Also read: 7 Best Bihari Recipes)
2. Chana Ghugni

This popular breakfast dish is a complete meal in itself and one of the most satisfying ones. This delicious dish is made with black chickpeas or kala chana and it can be both dry and curried. It makes for a perfect lazy Sunday breakfast when served with hot parathas. Traditionally, a Dhuska is served with Ghugni which is something like a fried pancake made with ground rice and lentil.



3. Kachori-Jalebi

There's no better way to start your day than with sweet jalebis and crisp kachoris. Bihar's sattu kachori is famous all across the country. A plateful of deep fried kachoris along with spicy aloo ki sabzi and hot jalebis is what they call the quintessential 'Bihari Nashta'.



4. Paratha Bhujia

This one is particularly popular with school kids as it makes for a quick, healthy and satisfying breakfast meal. Sattu parathas are served with aloo bhujia. The sattu flour, which is a mix of ground pulses and cereals, is an integral part of the local cuisine of Bihar. The aloo bhujia is made with shredded potato slices and subtle spices such as turmeric, cumin seeds and green chillies.

5. Dal Pitha

Pitha or Pithi is a popular delicacy from Bihar. It is rice flour dumpling with sweet or savoury filling. For breakfast, people usually enjoy the Dal Pitha in which the rice flour dumpling is stuffed with a spicy lentil filling. It goes best with freshly made green chutney or a tangy tomato chutney. The Pithas are traditionally shaped like Gujiyas.



6. Thekua

You must have heard of the Bihari Thekua. It is a popularly prepared as prasad during the Chatth Puja in Bihar. Thekua is a crispy, crunchy and sweet treat for breakfast - what else could you ask for? It is one of the most loved sweet snacks in Bihar. For its simplest version, a batter of flour, desi ghee, sugar and nuts is prepared and then shaped into flat rounds that are deep fried till golden brown. Try our thekua recipe shared by Chef Anand Pandey.



Bihari cuisine is a mix of its rich ancient culture and diverse traditions of the local people. Most of their dishes are healthy, delicious and very easy to cook.