Kalanagar in Bandra East is a very unsung suburb of Mumbai when it comes to the city's legendary food hubs. You will rarely hear anyone talk of Kalanagar while recommending places to go to eat in in Mumbai. Especially in comparison to its more trendy cousin, Bandra West.
Yet, Kalanagar is buzzing with some excellent food spots. The most famous of this is Highway Gomantak which is known for its seafood. While Highway Gomantak has people from across the city going there to eat, there is Sadicha, another seafood joint close by, which is very popular with the residents of Bandra E. Those on the lookout for traditional Maharashtrian vegetarian fare, head to Ameya.
These restaurants are very simple affairs. Non-air conditioned, no toilets, tables are meant to be shared and no service charge is levied here. A world far removed from the bevy of high octane, trendy and premium restaurants such as Masala Library, Yuatcha, Soda Bottle Opener Wala and most recent NRI, which continue to dazzle at Bandra Kurla Complex, Mumbai's modern central business district, just down the road from Kalanagar.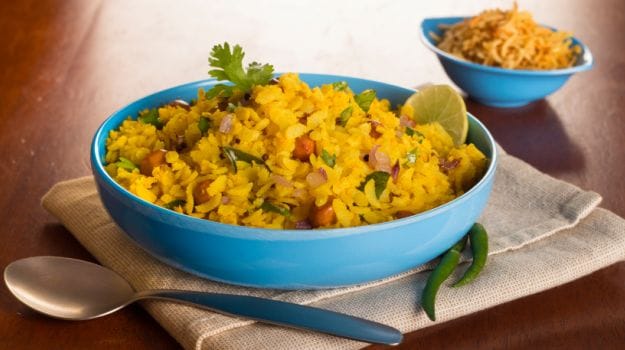 The contrast between the two worlds couldn't be more stark. Kalanagar has trees and sleepy, quiet lanes and individual houses. It is a residential area where the city's Maharashtrian community lives, including the Thackerays.
Bandra Kurla Complex, in contrast, is glitzy and has glamorous office buildings which would be at home anywhere in the world.
If you spend some time in Kalanagar, you will realize that the rather no frills Sadichas and Ameyas of the world are actually the 'fancier' of the eating places here! If you go the lanes beside Guru Nanak Hospital and the Hallmark office complex at Kalanagar, you will find a number of very small and basic street food joints, each very unique, and each thronged by customers. There is Sri Krishna fast food, which is open all day and serves the most amazing piping hot vada pav and is equally famous for its samosa pav. Interestingly, this shop selling local Maharashtrian snacks is run by a young gentleman whose father had come to Mumbai from Uttar Pradesh. Then there is Sai Fast Food, a tiny stall which sells idlis and medu vadas in the morning and soft dosas in the afternoon. Unlike the South Indian restaurants in Mumbai which are run by the Shettys from Udipi in Karnataka, this stall is run by a couple who has come to Mumbai from Chennai in Tamil Nadu.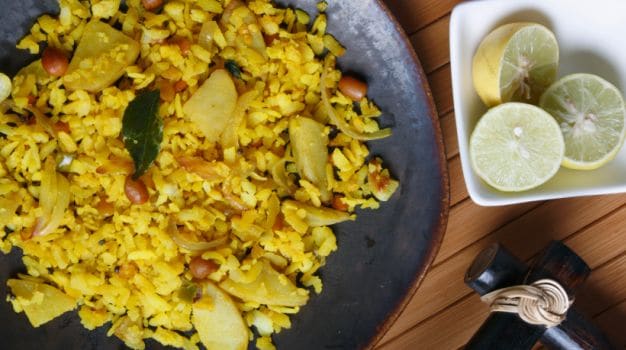 This to me is the beauty of Mumbai, for in Kala Nagar you have a Maharashtrian dominated locality where its food stalls are run by people from other parts of the country.
One stall I go to in the mornings, when I am at Kalanagar, is a stall run by an elderly Maharashtrian couple, the Kamble's, in the mornings. The lady, Prabha Kamble, does the cooking and her husband mans the stall. They sell poha and upma (savoury semolina) in the morning and have now extended their range to selling vegetarian pulao in the afternoon.
The poha they sell is a particular favourite of mine and makes for a good post-breakfast snack for me at around 11 am. This dish is called kanda (onion) poha and is made with rice flakes. There is something very comforting about the dish and I love the textural contrast between the soft, gently cooked, turmeric hued rice flakes and the fried peanuts strewn in them. The bites of curry leaves and green chilies add heady tinges of spice and a galvanizing chili heat. This is a Maharashtrian breakfast staple which I have earlier enjoyed in restaurants such as Aaswad and Prakash in Mumbai's Dadar area. However, there is a grandma's touch to the kanda poha made by mama Kamble which makes the dish at their stall so endearing to me.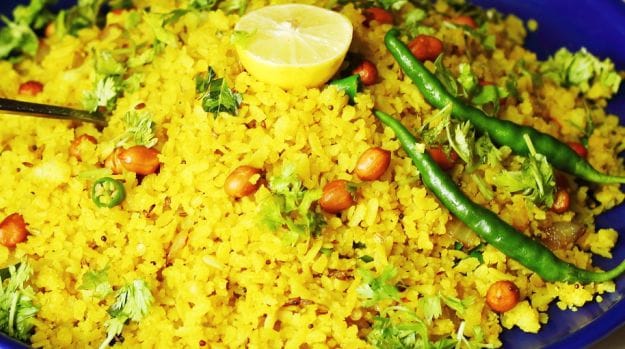 Food is all about nostalgia says chef Atul Kochhar and the poha at the Kamble's brings back warm memories of my early days in Mumbai. Memories of Sunday mornings in my PG (paying guest) dig. My PG aunty would make me fresh poha with green peas in them. I would sit in the hall and eat this and read the morning papers before heading out to spend my Sunday with the Bombay girl whom I married a year later.
I often say that I would not have survived my early years in Mumbai had it not been for the warmth and care showered on me by my PG aunty then.
Ironically, the Maharashtrian staple of kanda poha, which made this Bengali feel at home, was made by my PG aunty who is Punjabi.
Well, that's Mumbai for you. A city which dissolves all boundaries.
The poha aunty made reminded me of the time when I had moved to Kolkata as a kid. We stayed with my grandparents for a year after my father passed away.
One morning, my grandmother made a dish which she called 'cheerer (chee - re) polao' to cheer me up. She said that she had learnt how to make this when she lived in Delhi. This was made with rice flakes but was white in colour unlike the yellow turmeric sprinkled kanda poha of Mahrashtra. My granny's cheerer pulao had caramelized onions, potato cubes, dry fruits and ghee and tasted more regal than the simple kanda poha of Mumbai.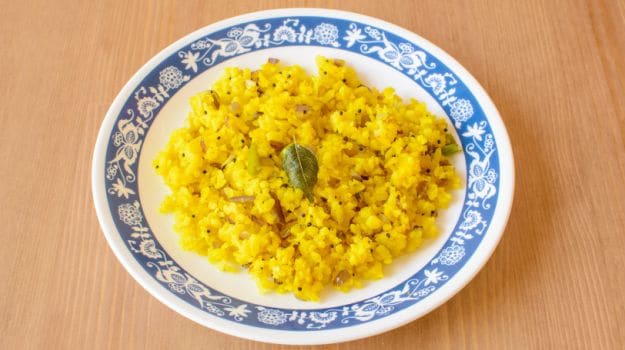 Memories of the cheerer pulao rushed back when I was talking to food blogger Sangeeta Khanna recently. She told me that Banaras or Varanasi in North India, has a dish called 'chiwda matar'. This is made with rice flakes and has ghee, cashews and bits of ginger and at times milk and cream too.
I am sure this was related to the dish my granny had seen in Delhi and then replicated in Kolkata as the cheerer pulao.
Cheere or rice flakes are a big part of the Bengali diet. Cheere bhaja (deep fried or roasted) rice flakes with peanuts, raw chilies and onions compete with the more iconic jhal muri as an evening snack here. Doodh cheere or rice flakes soaked in milk and served with chopped bananas is a traditional breakfast favourite. Now, unfortunately often forgotten by the cornflakes and muesli savvy modern generation.
Chef Zaheer Khan, who was with the ITC Kakatiya in Hyderabad, and now is the head chef for Nestle India, tells me that the poha culture across South India is similar to that in the East.
A popular evening snack in the South is poha, called chiwda here, fried with a bit of turmeric, green chilies, onions and curry leaves (the latter is missing in Bengal's cheere bhaaja). This is made at home and sold in sweet shops too. Chiwda is soaked in milk and had for breakfast in the South too.
Radhika, who has moved to Mumbai from Chennai, says that her mother makes a dish with poha and milk on pious occasions in memory of the mythological dish Sudama had offered to Lord Krishna.
Given India's love for rice, it is not surprising to see the popularity of poha or rice flakes across its rice eating states. What is exciting is the variety of preparations made with poha across the country. Preparations that vary not just in the spicing metre but also in their method of preparation.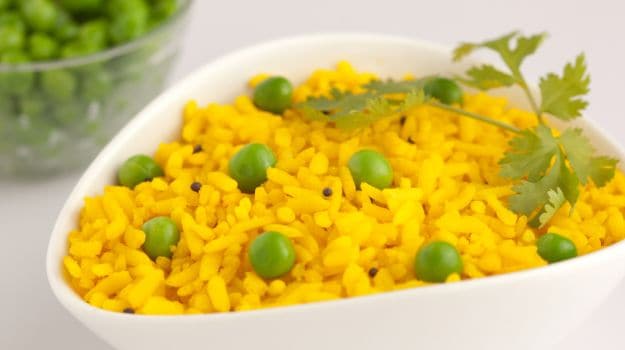 The variety of this dish also baffles Indian restaurant chefs such as Atul Kochhar when it comes down to pinning 'authentic' Indian food. As he points out, there are variations between houses in how a dish is prepared and no one dish can please all. A peculiar problem which has inspired Chef Ravitej Nath of the Oberoi Gurgaon to plan an ambitious project where he plans to document Indian recipe which can act as a gold standard for all.
The jury is out on whether this is a good idea in a country that thrives on diversity. Food culture is constantly evolving as Kochhar points out. What Ravitej's efforts might help is to document our culinary traditions so that those are not forgotten. What one would like to see, is more use of traditional Indian ingredients by modern chefs. A beautiful example of this is the Japanese panko encrusted dish inspired poha encrusted prawns introduced by chef Gresham Fernandes of Mumbai's Salt Water Café. The prawns are brilliantly juicy, a result of Gresham's experience and acumen, and the crisp fried poha gave a mesmerising textural contrast to the succulence of the prawns.
We need more such celebrations of poha, an ingredient which can confidently claim to be one of India's favourite cereals.Kalyan loves to eat and he loves to talk about all that he eats. His wife urged him to start writing about it, otherwise she would have to hear it all. He blogs as 'finelychopped' and is the editor at large for the India Food Network.
Disclaimer:
The opinions expressed within this article are the personal opinions of the author. NDTV is not responsible for the accuracy, completeness, suitability, or validity of any information on this article. All information is provided on an as-is basis. The information, facts or opinions appearing in the article do not reflect the views of NDTV and NDTV does not assume any responsibility or liability for the same.