One of the most indigenous
protein sources
of India,
sattu
is no stranger to the locals of Bihar, Punjab, Madhya Pradesh, UP, and West Bengal. Usually served as a
sharbat
by street vendors at the peak of summer,
sattu
, typically made of roasted
Bengal gram
, has a near-instant cooling effect on the body. And when made into balls, to be eaten with curry, it becomes a powerhouse of energy. The 'poor man's protein' as it is often referred to is not only tasty, but packed with a lot of health benefits as well. The old school method of making
sattu
would involve drying roasting Bengal gram in sand (as
peanuts
are on the roads), using a sieve to strain the sand, and then pounding the roasted gram to a powder.
Some people even use a mix of chickpea and Bengal gram to make sattu, and that adds an interesting twist to the flavour. In Punjab, sattu is usually made with barley. In fact, the drink made with this flour can easily be the equivalent of a lemon barley drink.
At home, an iron wok to roast the gram is enough, and you don't really need sand for it. But then again with sattu available commercially, one no longer has the need to make the flour at home. You can even buy sattu combined with wheat, barley or sorghum (jowar) from the supermarket.
The Health Benefits

Apart from providing the body with energy, what makes sattu quite a unique ingredient is that its prepping process (dry roasting) keeps the nutritional values in place, and it can also be stored for longer. It's high on insoluble fiber, which makes it good for your intestines, and is low on glycemic index, making it safe, and in fact beneficial for diabetics. Plus it has good proportions of iron, manganese, and magnesium, and is low on sodium too.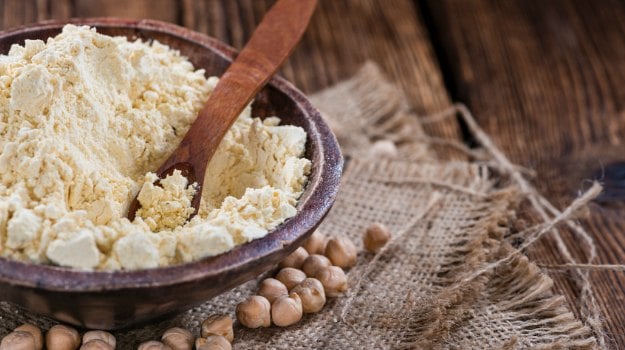 So whether you're watching your weight or suffering from digestion problems, a glass of sattu sharbat, or even rotis made from sattu will go a long way in keeping you healthy. And did you know that sattusharbat is also a brilliant way to detoxify the system of greasy food? It also contributes generously to the growth of muscle mass, and it's advised that children are given about two teaspoons of sattu every day.

How to Use Sattu

One of the easiest uses of sattu is to make a sharbat. In Bihar and Jharkhand, the famous litti is made with sattu. Plus you can make parathas, upma, or even porridge with it.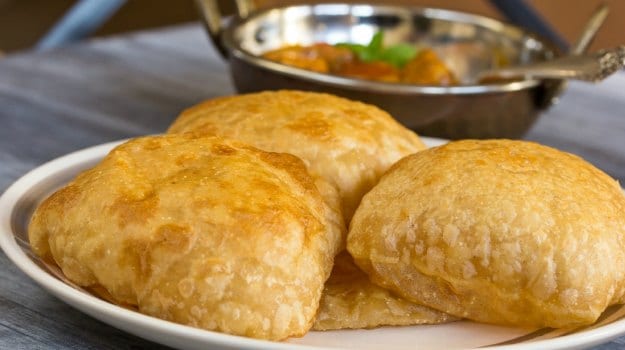 To make the sharbat, which can either be sweet or salted, you will need some powdered jaggery, lemon juice and chilled water. Mix the jaggery powder and the sattu together, and then blend the two together with some water till it forms a smooth paste. Add more chilled water to it and stir well. Some like to strain the drink to prevent the grainy texture of the sattu (it eventually settles at the bottom) from getting into the mouth. Squeeze a bit of lemon into it and your drink is ready.
To make it salted, omit the jaggery and use some black or rock salt in it. If you're using plain salt, a pinch of chaat masala might help to enhance the flavour. The lemon juice adds to the taste. You can even add chopped mint leaves or coriander, and one chopped chilli (for that extra bite) to the drink to spike it. It's exceptionally good for beating the heat, in case you didn't know it already.


If you're not watching calories, sattu ke laddoos can be a tasty snack too, and it's one of the easiest ones to make. All you need is some honey, ghee, and sattu. Mix the ingredients together and shape them into balls, and it's ready.
The traditional dish from Bihar, the litti is also an evening snack. Typically served with chokha (potato, brinjal, and tomatoes), the stuffing that goes inside the wheat casing has sattu mixed with green chillies, roasted cumin seeds, finely chopped ginger and garlic, amchoor (dried mango powder), chopped coriander, lemon juice, and carom seeds, which are bound with mustard oil and water. This mix is then made into a dough, stuffed into the casing, and fried.
For those who enjoy parathas with their breakfast, this stuffed version is quite popular in UP and Bihar. While the paratha is the usual wheat version, the stuffing is made with sattu flour, finely chopped onions, green chillies, garlic (if you like it), chopped coriander leaves, chopped ginger, kalonji, panch phoron, lemon juice, salt and mustard oil. If you use little oil to fry the parathas, it's not just delicious but healthy too.About the author:
Priyadarshini Nandy would love to call herself the writer who "divides her time between London and Prague", but being able to call both Bengaluru and Kolkata her home is equally gratifying. As an independent journalist, she writes about food, theatre, travel, and more food, for various publications - new age and old school.
Disclaimer
:
The opinions expressed within this article are the personal opinions of the author. NDTV is not responsible for the accuracy, completeness, suitability, or validity of any information on this article. All information is provided on an as-is basis. The information, facts or opinions appearing in the article do not reflect the views of NDTV and NDTV does not assume any responsibility or liability for the same.