black, white and brown, and are also used in extracting sesame oil. Much like other cooking oils, sesame oil lends well to the flavours of the dishes being prepared. In the kitchen, the seeds can be used in numerous ways to prepare a range of delicacies - from traditional sweet treats of the country and sumptuous snacks to lip-smacking accompaniments and atop garden fresh salads. Apart from their distinct flavour, these seeds also come packed with a bevy of health benefiting properties. A combination of essential vitamins and minerals makes them a perfect addition to your everyday meals. Roast them, roll your favourite snacks in them, cook with them or simply have them raw, the choice is all yours.

Benefits of Sesame Seeds





1. Black sesame seeds are loaded with calcium and iron; a good option for people suffering from anemia.

2. Sesame seeds are a good bet for high quality vegetarian sources of protein.





3. Regular consumption may help keep a check on hypertension and diabetes.





4. Sesame seeds are full of antioxidants and anti-inflammatory properties.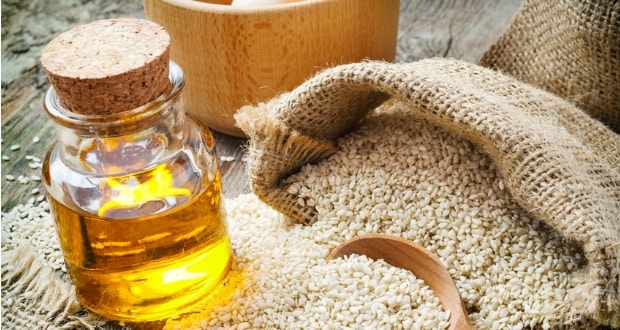 5. They are rich in good fats - monounsaturated fatty acids as well as oleic acid - that are beneficial for curbing high cholesterol and promoting heart health.b
6. Zinc, magnesium, calcium and other essential nutrients make them good for bone health as well.
7. Sesame seed oil is excellent for taming your everyday beauty woes. In Ayurveda, sesame oil is valued for its medicinal properties.
Sesame seeds can easily be added to your daily diet. A sprinkling here and a spoonful there will give your dish a flavourful twist. Unsure of how to begin? Our best recipes will help you use sesame seeds like a pro.

1. Sesame Chicken
Chunky chicken pieces are baked to perfection and with a flavourful addition of sesame seeds and oil.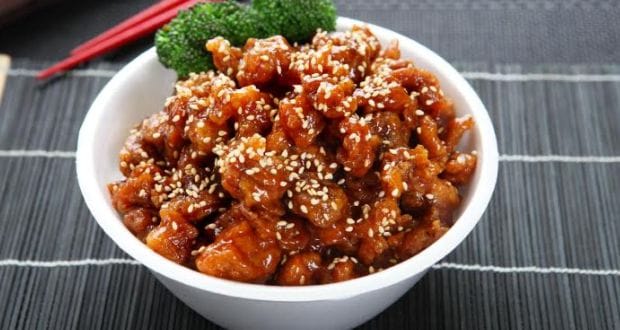 2. Asian Sesame Chicken Salad
Recipe by Chef Ritu Dalmia

Indulge in the goodness of chicken wrapped in Asian flavours and studded with sesame.
3. Candied Sweet Potatoes with Black Sesame
Recipe by Natasha and Nikhil

Chunks of potatoes are dipped in caramel and finished off with black sesame!

4. Till ka Ladoo
Recipe by Chef Surjan Singh

We bet you won't be able to turn down these sweet treats!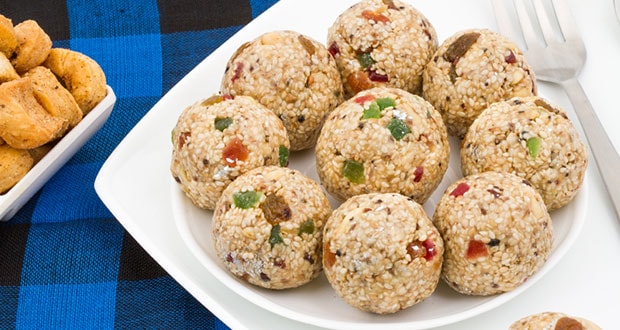 5. Prawn Sesame Toast
Recipe Morten Bojstrup Nielsen, Chef de Cuisine, Sra Bua by Kin Kin

For all the seafood lovers out there!

6. Til ki Barfi
Recipe by Chef Niru Gupta

A quick Indian sweet made with sesame seeds, khoya and sugar.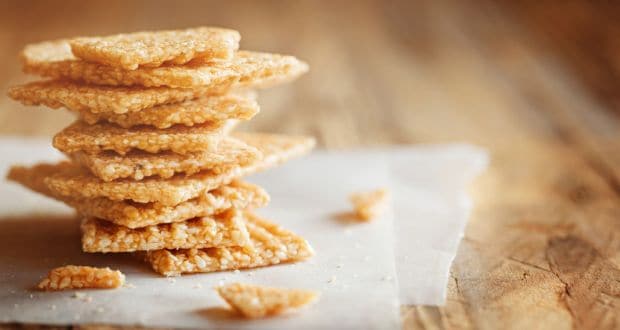 6.
Sesame Crusted Chicken
Recipe by Chef Roopa Gulati
Chicken marinated in spiced yoghurt and baked in a sesame crust, srved with tomato chutney
.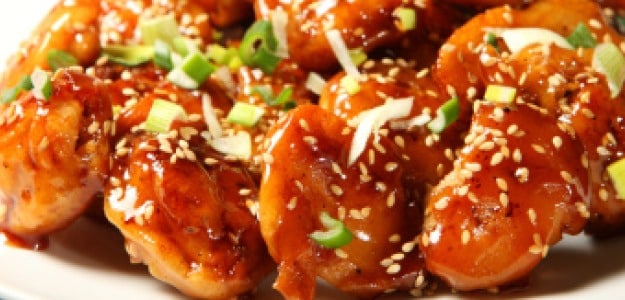 7.
Til ki Chikki
Recipe by Chef Niru Gupta
The quintessential sweet delight!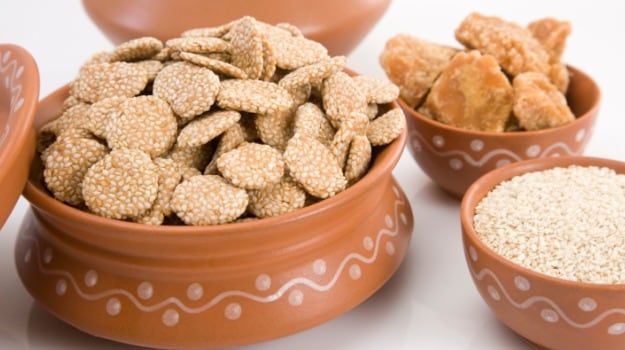 8. Sesame Seed Pulao
Recipe by Chef Marut Sikka

Marut Sikka cooks up a rich nutty flavored pulao from the land of Nizams, Hyderabad.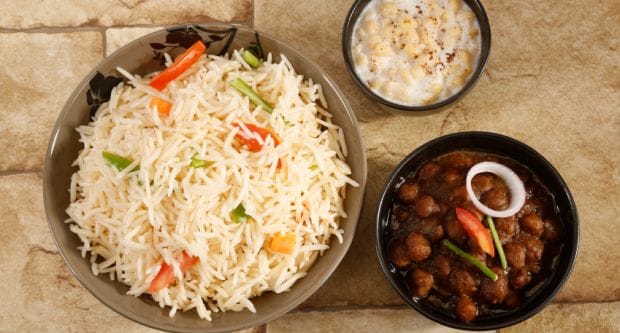 9. Spinach Salad with Sesame Dressing
Recipe by Chef Nikhil and Natasha

A healthy salad of boiled spinach with sesame seeds and soya sauce dressing.

10. Sesame Apple Salad
Recipe by Washington Apple Commission

CommentsA sumptuous salad with goodness of Washington Apples, a host of veggies and the nutty flavour of sesame.

With a nutty crunch and sweet flavour, sesame seeds are a popular ingredient used extensively in Indian cooking. They come in distinct colours -