Litti Choka may be the crown jewel of Bihari cuisine, but that's not the only delicacy the East Indian state has to offer. With Nepal on top, Jharkhand to its right and Uttar Pradesh to its left, Bihar is a fairly large state with a majority of vegetarians and few meat and fish eaters. We reached out to Puja Sahu, the co-founder of Pot Belly, one of the first and most prominent Bihari restaurants in Delhi, to give us a brief overview of Bihari cuisine. What we heard left our appetite and taste buds craving for more. "Sattu (a mix of ground pulses and cereal) is one of the most commonly used ingredients in Bihari cuisine. It can be seasoned lightly with jeera (cumin) powder, coriander, salt and pepper, and used as a stuffing for paranthas, litti or as a paste. You can also use it to make drinks like Sattu ka Sherbat or the Sattu Cooler."


(Read more: Sattu, the Healthy Flour You Should Add to Your Diet)


She adds, "Another ingredient enjoyed commonly in Bihar is the Bengal gram or the chana dal. Potbelly has a delicious dish centred around the Bengal gram- the Baggia Basket, which is basically pockets of rice flour stuffed with spiced channa dal, tempered with spices and served with tomato chokha and coriander chutney. An easier, more homely way to use this dal is by making Dal Bhari Puris or puris stuffed with chana dal."


The ingredients that commonly feature in a Bihari household are mustard, panch phoran, khada masala, garam masala, mustard oil, chura or flattened rice (popularly known as poha), rice flour and all things seasonal - veggies and fruits. Here's what a traditional lunch thali looks like: Glistening Dal Bhatt, which is basically dal and rice, mildly spiced Aloo ka Bhujia cooked in mustard oil, Bharta (aubergine choka), Ol (yam) ka Achaar and Yam Chutney. For breakfast, they often eat Choora or Chura - made from flattened rice or poha and yoghurt. So instead of cooking the poha, you soak it in water first and then mix it with yoghurt and fruits. It's commonly prepared during festivals like Makar Sakranti.


"People in Bihar like their food to be spicy. Choka is probably one of the best examples of that, which is any vegetable of your choice smoked in chilli. There's the quintessential Aubergine Choka and then there's the kind we serve at Potbelly, Aloo ka Chokha - boiled potatoes mashed with raw mustard oil, onions, chilli and coriander. There are many different variants of chokha but mustard oil is key to this fabulous tasting dish. My mother adds her own twist to the chokha with a spoonful of yoghurt."


Speaking of desserts, Bihar has a lot to offer: "there's Thekua which is a biscuit-like dessert made with wheat flour and jaggery, and eaten through Chhath Puja; and Khaja, which is a layered dessert made with maida or all-purpose flour and sugar, and deep-fried till golden brown and crisp. Then we've got Makhane ki Kheer, Til Ladoo (sesame seeds), Muri Ladoos (puffed rice) and Gur ki Kheer (jaggery kheer) made with a particular kind of rice eaten during Chaath Puja."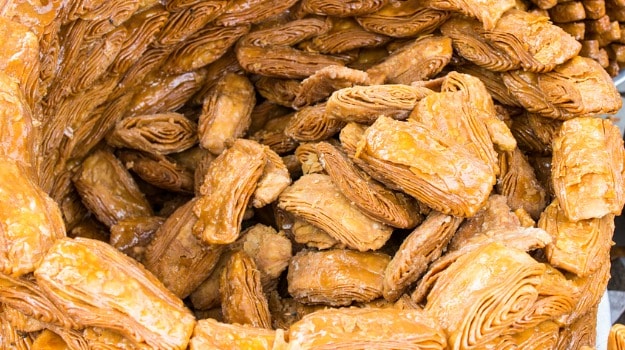 People in Bihar like their food to be spicy. Choka is probably one of the best examples of that.
Now, that we've got you hooked to what Bihari food is all about, now is the time to try some out for yourself!


Here Are 9 Best Bihari Recipes For You To Try:
Litti is one of Bihar's most loved street foods. Made from sattu atta, wheat (in some parts of India), spices and ghee, litti is eaten with a spicy mashed medley of vegetables known as choka. If you go to an authentic Bihari restaurant, you can also find different varieties of litti: Mattar ki Litti, Litti with Keema, Methi Litti and more.

Kebab marinated in yoghurt, crushed raw papaya, ginger, garlic, chilli powder, mustard powder, pepper, cardamom and a few other desi spices. A few versions of this kebab are also particularly popular in Pakistan. Instead of strips of chicken, they also use thinly sliced pieces of beef.
Sattu is made by grinding dry roasted Bengal Gram, also known as chana dal. Sattu is also used to make litti and poori. It looks a lot like besan, but if you look closer, you'll find it's darker and also coarser. Sattu Parantha is eaten during Navratri as it's not made of grains. It's a bit dry at first but absolutely delicious when eaten with mixed vegetables and some yoghurt.

This dessert from Bihar, also known as Khajoor or Khajur, is very commonly cooked in batches and enjoyed over a few days. It's crispy, looks like a biscuit and is made with all-purpose flour or maida, sugar, and coconut, and then fried. A healthier version of this can be made using wheat, refined oil and honey, and baking it instead.
Golden and deep-fried pooris stuffed with dal are enjoyed across the state, espeically during festival season. They're made without salt and are often eaten with kheer or achaar. Dal Poori is also extremely popular in Bengal and their version is made using bengal gram, chana dal and maida (all-purpose flour) whereas in Bihar, most people use chana dal and wheat or atta.

Have you heard of Bhaang ki Thandai? Well, now it's time for you to try some bhaang spiked pakoras.
'Laung' means cloves and Laung Lata is a clove infused Bihari dessert made with flour, oil, milk and stuffed with a divine filling of khoya, cardamom and sugar, fried and then dipped in a sugar syrup.
Once popular as a rural delicacy, Sattu Cooler eventually caught the attention of the urban population. It is considered a detox drink that cleanses the system and aids in weight loss, just the perfect drink for all summer woes.
A typical way of cooking fish in Bihar or by the Bihari community is what makes Bihari Fish Curry different.The secret of this spicy curry is the typical masala. The masala is made from Coriander, Cumin, Black pepper, Mustard seeds and Red chili roasted slightly over low heat before grounding.
So, now you don't have to visit Bihar to savour the exotic Bhiari cuisine. Try these Bihari recipes and treat your loved ones with them.