Amidst work stress and household chores, we all look for a little getaway to just sit, unwind and relax. And we guess nothing is better than road trips to do that, isn't it? A road trip promotes happiness and helps us to take our mind off stressful situations. Adventure, sunsets, beautiful landscapes and more, you get to experience a lot of things. But just before you step off for your ultimate getaway, have you given one of the most important things a thought? We are talking about food here. Road trips and food go hand in hand. However, having roadside food can really take a toll on our body. In fact, what you consume while travelling matters a lot.


Considering this, here we bring you a list of 7 snacks you can easily make at home with some simple ingredients and steps. Let's get started.
Here're 7 Quick And Easy Snacks For Your Next Road Trip:
1. Phulka Taco
Let's hit the list with our favourite one. Phulka or roti taco makes for an excellent guilt-free snack to chomp on. With high-fibre goodness of onions, cucumber, green chillies, tomatoes, coriander leaves and rajma, this snack becomes one wholesome meal that helps keep you full and keep cravings at bay. Find the recipe for Phulka Taco here.
2. Paneer Shawarma
You might have tried the very famous chicken shawarma recipe. This paneer shawarma roll recipe is equally delicious and perfect for vegetarians. It uses paneer keema made with a host of spices and this mixture is further laced over the wheat bread and served with mayonnaise or cheese dip alongside. Find the recipe of Paneer Shawarma here.
3. Homemade Veg Grilled Sandwich
This sandwich is a pure veggie bonanza. Cucumber, onion, capsicum, potatoes, grated carrots and cottage cheese - all these varied veggies come together to make a terrific combination like no other. You can also add veggies according to your preference. Find the recipe of Veg Grilled Sandwich here.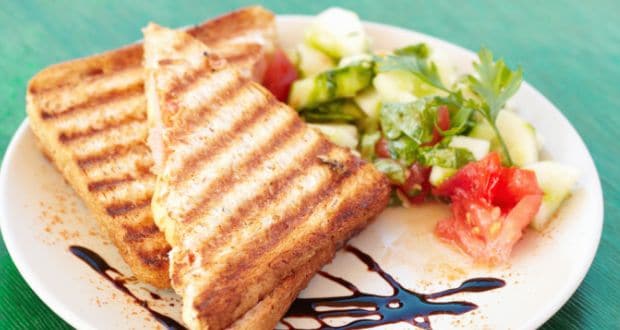 4. Makhana Bhel
Tangy, sweet and spicy, this makhana (fox nuts) bhel is a super delicious and healthy bhel recipe. Prepared with ingredients like potatoes, peanuts, fox nuts, green chillies along with spices black pepper, jeera powder and much more, this bhel recipe is a must try! Click here for the recipe of Makhana Bhel.
5. Roti Quesadilla
Want to have something fulfilling, cheesy and full of vegetables? Then this recipe is perfect for that. To make the roti quesadilla, first, add some tomato sauce as the base, cover it with vegetables and lots of cheese. Put another roti from the top and pan fry it till the cheese melts. Once done, have it with a yummy dip and enjoy!
6. Aloo Paratha
Loved by all, aloo paratha is made with a soft wheat dough stuffed with the spicy filling of mashed potatoes with coriander, chillies and other spices and then rolled out into big round parathas. It tastes best with a dollop of butter! Click here for Aloo Paratha recipe.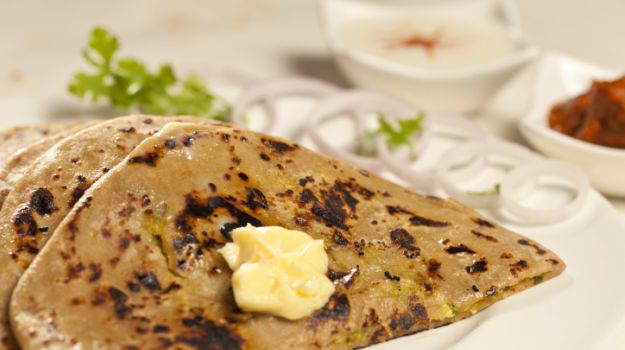 7. Thepla
Thepla is one of the signature foods of Gujarat that is popular all across the country. It's a mess-free meal and that's why Gujaratis carry this food in bulk when they are travelling. Wondering how to make it? Click here for Thepla recipe.
Now that you know all these recipes, try them out and let us know your experience in the comment section below.