The moment you start digging into the nutritional values of an orange, you unfold a fruit that is full of positivity. A medium sized orange has about 80 calories, 250mg of potassium, 15gm of carbohydrates, a full gram of protein and absolutely zero fat content. With 170 different phytochemicals and 60 plus flavonoids, orange gives apple a hard time being the healthiest option of the fruit world. Luckily, its the season when markets are going to be flooded with all kinds of different varieties of this fruit. Oranges make for a
healthy snack
and a great addition to salads and
fruit chaats
. A versatile fruit, it is very easy to incorporate oranges into your daily eating plan. Here are 7 fantastic reason why you must indulge in this juicy fruit in the winter months:
1. Low in Calories
Starting with the very basic yet an interesting fact about orange - it doesn't have a lot in terms of calories. It has zero fat, is low in calories and is a rich source of anti-oxidants, all of these make it an amazing option if you are looking towards shedding that extra kilo or two.
2. Promotes Skin Health
Oranges are filled with Vitamin C which helps in clearing the skin of any unwanted marks and makes your skin healthy. It protects your skin from any harmful damage that may be caused because of your constant contact with pollution and Sun. Apart from this, regular consumption of oranges may also lead to a delay in the onset of fine lines and wrinkles. All in all, regular intake of oranges ensures that your overall skin health is always pointing towards the healthier side.
3. Anti-Inflammatory Properties
Oranges are known for their anti-inflammatory properties which help you to cure any inflammation or swelling.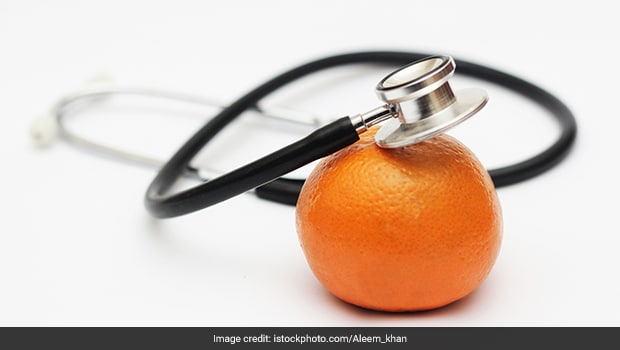 Orange is one fruit with many health benefits, besides apple and guava.
4. Powerful Anti-Oxidant
Oranges are extremely powerful in terms of anti-oxidants and it is this property of the fruit which dominates all other properties. Ascorbic acid and beta-carotene present in oranges play a vital role in relieving the body of any unwanted radicals that may lead to a higher risk of cancer.
5. Help Regulate Blood Pressure
Because the fruit is loaded with anti-oxidants, a person who regularly consumes oranges has a decreased chance of being a blood pressure patient or if you are already one, regular consumption may just help you to control your blood pressure levels. Consult your doctor and seek his advise!
6. Boosts the Immune System
The high content of Vitamin C ensures that your immune system doesn't have to see a bad day ever in your life. Winters come with a slew of seasonal cold and cough bouts. A healthy dose of Vitamin C can keep the immunity levels up and cold and cough out! Kids and their grandparents must definitely include an orange or two in their diet everyday.
7. Improves sleep, memory and learning abilities
You must be wondering one can't have enough out of oranges ever, can one? Again the anti-oxidants and flavonoids present in oranges play a major role here as they release a certain neurotransmitter which promotes sleep, memory and learning abilities.
All fruits have their specialty, in this case, it is the anti-oxidants and flavonoids present in oranges which seal the deal. For an overall kiss of health, there is not a better fruit than orange (right next to apples and guavas of course!) that you can munch on regularly this winter.