Coffee is a beverage that countless people across the globe swear by. Whether it's an espresso or a latte, mocha or an Americano - there are so many coffee recipes that we have lost count. Not only can the beverage be consumed by itself, it can also be used to make many different desserts, drinks and cocktails. Coffee-based cocktails, for instance, are a genre of drinks that have a fan following of their own. Bittersweet coffee paired with liquor makes for a heady combination that coffee-lovers will surely relish. What better way to enjoy the weekend than with these coffee-based cocktails, right?
Here Are 7 Coffee-Based Cocktails That You Should Try This Weekend:
1. 1700s Coffeetini
The goodness of espresso is combined with the flavours of banana, as well as some liquor. This name comes from the fact that coffee was introduced to India in the seventeenth century. Pour yourself a glass and see how smoothly it goes down! Click here for the recipe.
2. Speyside Tiramisu
If you like coffee but also can't resist a cocktail with a fruity twist, this recipe is for you. Paired with caramel, a dash of chocolate and cream, this Tiramisu-inspired drink hits all the right notes. Find the full recipe for this wonderful cocktail here.
(Also Read: 4 Amazing Tea Cocktails for Summer Home Parties)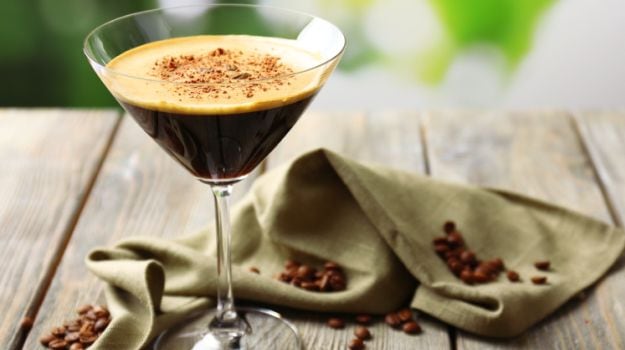 3. Roboto Coffee Martini
Another version of the classic Espresso martini, this drink is quick and easy to make. With almond syrup and a tinge of fresh-cream milk, we bet you will want to try this recipe again and again. Click here for the full recipe.
4. Mahe Milky Way
Rather than adding too many things to your drink, why not keep it simple? With just four ingredients and a simple process, this cocktail recipe is a must-try for all coffee lovers. Find the full recipe here.
5. Espresso Martini
The classic Espresso Martini never goes out of style, which is why this list would be incomplete without it. With coffee liquer, kahlua, hazelnut syrup and garnished with coffee beans, this will surely become your favourite. Click here for the full recipe.
6. Irish Coffee
No list of coffee cocktails can be complete without Irish coffee. A world-famous drink, it is made by combining Irish whisky with coffee, whipping cream and a hint of sugar. Just a sip of this bewitching combination will capture your fancy. Find the full recipe here.


(Also Read: 5 Of The Best Rum Cocktails For Your Next House Party)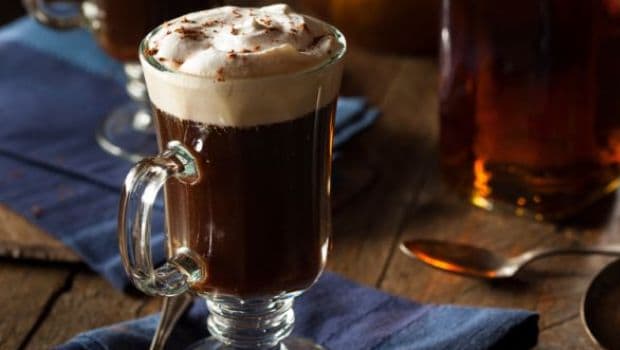 7. Goodnight Kiss
The sweet notes of vanilla are paired with coffee and fresh cherries in this divine drink. It also uses the famous whipped Dalgona coffee as a key ingredient. The aftertaste of red bitters will be the perfect complement to a memorable, fun-filled night. Click here for the full recipe.
8. Moorish
If you want to keep your coffee cocktail simple and subtle, Moorish is the recipe for you. Loaded with crushed ice and a chocolate cigar on the side, you simply won't be able to resist it. Find the full recipe here.
9. Late Night Gossip
Planning a fun get-together with family or friends? Keep it hassle-free and super simple with this 3-ingredient cocktail. It's a five-minute preparation that will prove to be a stellar addition to your gathering. Click here for the recipe.


So, enjoy the flavours of coffee in a bold, new avatar and we promise these drinks will become your favourites!
About Aditi AhujaAditi loves talking to and meeting like-minded foodies (especially the kind who like veg momos). Plus points if you get her bad jokes and sitcom references, or if you recommend a new place to eat at.