If you are a seafood lover, you would know how difficult it is to cook the same. However, it is definitely worth the wait. When it comes to seafood, prawns are enjoyed all year round. These crunchy delights are not only tasty but have quite a few benefits to offer. Prawns are a super low-fat source of protein along with nutrients like calcium, phosphorus and potassium. Known to be a great source of vitamin A and E.
Prawns
are also good source of unsaturated fats, which is said to make up the majority of its fat content. We give you some amazing benefits of eating prawns and just the right way to eat them.
Benefits of eating prawns
Prawns are an excellent source of unsaturated fats that help improve blood cholesterol levels. Just like any other fish, they are loaded with omega-3 fatty acids that your body does not produce. Omega-3 fatty acids help reduce inflammation and the risk of any heart disease and arthritis. They are a low-fat food, consisting many healthy fats. They are rich in cholesterol, but despite this drawback it is known to be a healthy alternative protein source. According to the U.S. Department of Agriculture, one can consume a little more than 200 grams of cooked seafood each week.(Also Read: 10 Best Prawn Recipes)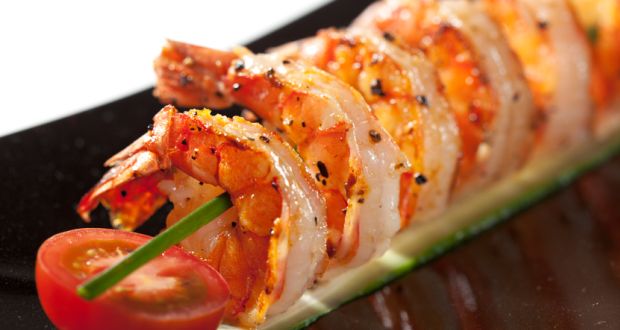 While prawns are highly nutritious, they are also high in sodium content. A diet high in sodium may increase the risk of osteoporosis, hypertension and heart diseases.
Coming to the cooking part of it, most may get it wrong, which is why we prefer eating it out. How about we tell you how to cook prawns the right way so you can easily make them in the comforts of your home?
How to eat prawns the right way?
Prawns can be grilled, steamed and stir-fried making them even healthier.
Choose them right
Prawns should never smell fishy. They should smell fresh and clean and look moist. Avoid anything that looks dry or has broken or cracked shells.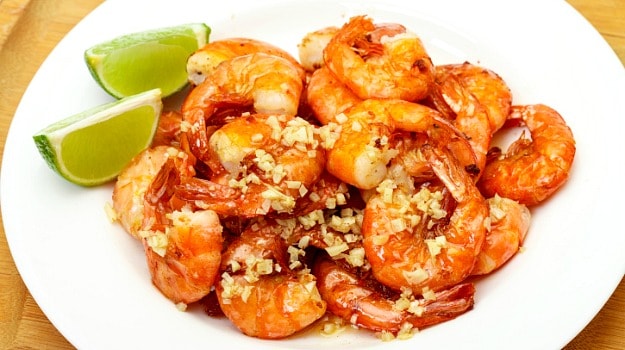 Prawns should never smell fishy​Preparation time
If the prawns have their shells on, you will need to peel them. This process can be followed before or after cooking; however, peeling them after cooking makes them slightly juicier and more flavourful.
Here's how you should do it:
Hold the body of the prawn in one hand and twist the head off with the other hand.
Now, turn the prawn over and pull the shell open till the length of the belly till you pull open the prawn free.
Once the shell is off, see if there is a black line running down at the back of the prawn. The line is the intestinal tract and if it is black, it means it is full. While you can still have it, it is better you remove it.
Removing it is known as deveining. All you need to do is to use a small, sharp knife and make a shallow cut along the black line, and then lift it out using the tip of the knife.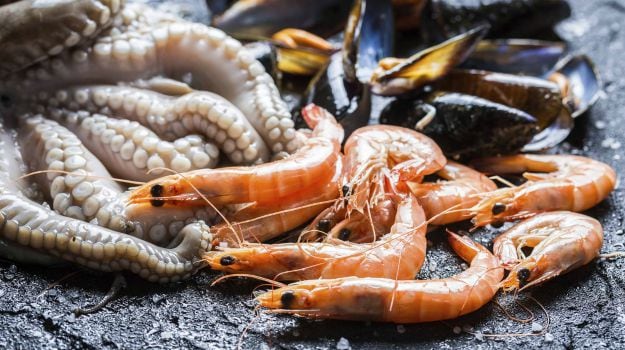 If the prawns have their shells on, you will need to peel them
How to store it?
Always ensure packing prawns properly by wrapping them or sealing them well in a container. Make sure you consume it within 24 hours.
Eat prawns the right way and make the most of it. Here are some prawn recipes you can enjoy making at home using these tips that come handy to you.