Creamy and refreshing
dahi or curd
is a staple in most Indian households. It is an excellent probiotic that keeps your gut health in check. According to the book,
Healing Foods
by DK Publishing, the human intestine contains around 400 different species of bacteria which can be good or bad and they play a major role in regulating the functions of your gut. For instance, the good bacteria in yogurt can help turn organic acids into glucose, lower bad cholesterol, metabolize nutrients and break down the enzymes in food, and boost the
immune system
. It always seems more convenient to grab a pack of
dahi
from the supermarket, but there is nothing like fresh, homemade
dahi
. You can tell the difference in taste and it is very easy to make and master at home. If you like sweet, thick and creamy
dahi
, follow these simple tricks and tips and you'll never be disappointed.
The right temperature matters
According Chef Rohini T. Chawla, a MasterChef contestant of 2016, "It is important to boil the milk at the right temperature. Boiling the milk on low flame for a while allows the water it contains to evaporate which results in thick curd once set. I always check the temperature of the milk by dabbing some on my inner wrist to see if it is not too cold or hot. Once you are sure about the temperature, add the culture. Also, while adding the yogurt culture with milk, give it a vigorous mix. It helps to set the curd really well."(Also read: How Yogurt can Help You Keep Cool this Summer)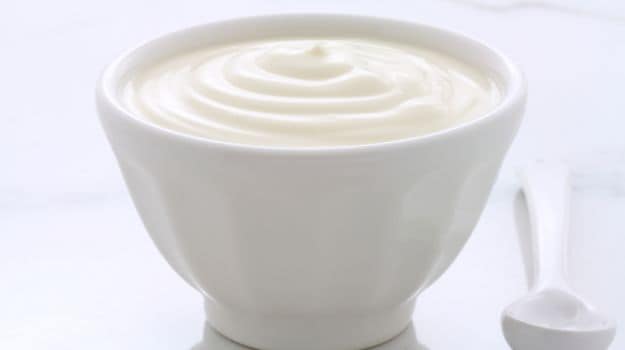 While adding the yogurt culture with milk, give it a vigorous mix​
How to prevent your dahi from becoming watery
"You can prevent your curd from turning watery by boiling the milk for a little longer, which will help evaporate the water content. If the milk is too hot when the culture is mixed, it results in a watery collection. Therefore, let the milk get to room temperature," suggests Chef Chawla. To prevent the whey (water) from separating from the curd, milk should be heated to about 80-85 degree Celsius. Scientifically speaking, this allows the proteins to fully hydrate and bind as much water as possible resulting in lesser water release when the curd is set. Whey is known to be high in protein and lactic acid.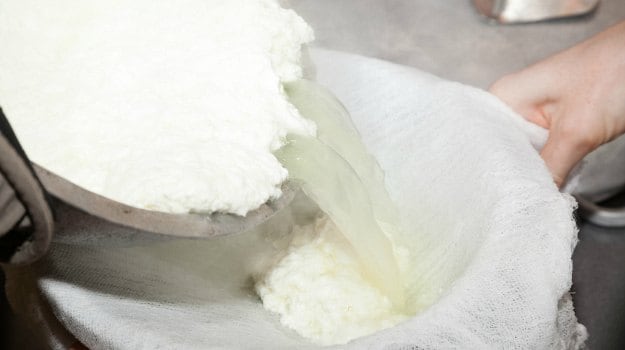 Prevent your curd from turning watery by boiling the milk for a little longer, which will evaporate the water
Things to remember
Opt for whole milk over toned or skimmed milk which will help create thicker and creamy curd.
Make sure the culture that you use is not sour; otherwise it will make the curd sour too.
Ensure that the culture or starter is not old. The good bacteria in the starter are killed if it is too old, resulting in runny and watery curd.
Beat the culture before adding it to lukewarm milk and smoothen it in to a creamy consistency to avoid any lumps in the mixture.
The milk shouldn't be too hot or too cold when you mix the culture. It should be lukewarm or at room temperature, otherwise the curd formed will be watery.
Once the curd is set, do not leave it in the open for a long time and refrigerate it immediately, else it may turn sour, especially in summers.
Adding a 1-2 teaspoons of milk powder when the milk is boiling will result in thicker and creamier curd. The milk proteins become more concentrated and yield a solid curd.
Make sure you consume homemade curd within two days and set a fresh batch again.
Ditch the packaged stuff and get back to setting fresh curd at home. It will be healthier and tastier, no doubt.