"There's beauty in our unity we've found, I'm ready, I'm ready." With an amazing anthem yet again, the FIFA World Cup is back with a bang! Football fans have already started adjusting their schedules to enjoy the prodigious event, not just in the hosting country but all over the world. As the 32 teams gear up to engage us in their alluring game, the sports bar and restaurant industry is also pulling up their socks to provide you with an overwhelming experience. The menus have been modified to suit the customer needs for the game with captivating offers and live screening of the game. Confused with were to head this gaming season? Don't worry; we've got you covered with a list of amazing sports bars and restaurants

1. Philtre - The Bistro

As ambienceis an imperative part of any restaurant, Philtre is aiming to provide you with a stadium-like experience by decorating the place with flags representing the participating countries. Apart from this, you will see the staff wearing jerseys to cheer with you. And to make it more zestful, every time the team you're supporting scores a goal, you get free shots! Exciting much? It's not over yet. If you predict the winner before the match starts, you get 50% off on your bill. So what are you waiting for? Head to this place and make the most of it.

When: During Match Hours
Where: Philtre- The Bistro, SCO 40, 1st Floor & Terrace, Sector 29, Gurgaon
Cost- Unlimited brewed beer for INR 777, plus taxes Philtre is aiming to provide you with a stadium-like experience by decorating the place with flags


2. Dum Maaro Dum

Amidst the busy streets of Hudson lane, this cute little cafe is providing all football lovers a complimentary drink called 'FIFA', if you come dressed like a footballer flaunting your jersey. You can also enjoy unlimited IMFL for two hours at just INR 999 (all inclusive).

When: During Match Hours
Where: 2510, Hudson Lane, GTB Nagar, New Delhi The cute little cafe is providing all football lovers a complimentary drink called FIFA

3. Smoke On Water

Want free shots for every goal your dream team makes? If yes, then Smoke On Water is the perfect place to be at. With their lip-smacking finger food options, Smoke On Water is providing unlimited beer at just INR 499 plus taxes for one match. Say what? So round up with your gang and give this place a visit.

When: During Match Hours
Where: D-26, Connaught Place, New Delhi Smoke On Water is providing unlimited beer

4. DrunkArt

With the gripping football fever, the DrunkArt in Gurgaon has come up with a brand new 'FIFA Countdown' offer to keep you indulged for long. As per the offer, the price of the first brewed beer you buy at DrunkArt will be equal to the number of days left until the FIFA World Cup begins. Other than this, your first beer on first day of the match would also be on the house. Aren't these offers bounteous enough to attract you?

When: 12 pm - 12 am
Where: 30, Ground Floor, Sector 29, Gurgaon
Valid - Till 14th June 2018 The gripping football fever, the DrunkArt in Gurgaon has come up with a brand new 'FIFA Countdown' offer

5. Tourist

Tourist, the travel-themed restaurant at Connaught Place, is all set to welcome football fans with the best IMFL deal, along with mouthwatering snacks. In just INR 1499, you'll get unlimited IMFL drinks paired with 3 veg and non-veg starters, which include achari paneer tikka, dragon chicken Patiala and many more munchies to die for! Do you need anything else to make your party happening? We don't think so!

When: During Match Hours
Where: 1, Scindia House, Janpath Road, Janpath, New Delhi
Valid: Till 15th July 2018

6. The Beer Cafe

The Beer Cafe has come up with a fascinating deal for all the football lovers out there. The 'Bet My Tap' deal has combined football and beer to its best. You can sit there and win some pints of beer by just predicting the match winners, player of the match and total goals that could be scored. Isn't it interesting?

When: During Match Hours
Where: Every outlet of the The Beer Cafe The Beer Cafe has come up with a fascinating deal for all the football lovers

7. Four Points by Sheraton, Mumbai

Enjoying a football match paired with a football themed brunch is a win-win situation, isn't it? Four Points by Sheraton is providing you just the perfect place to curb your cravings this FIFA season. Don't just watch the game season, but live it with a specially curated football themed brunch, which includes wild card frankie roll , dribble bhuna ghost, winning score' silky chicken tikka and end it on a sweet note with tackle rasmalai pana-cotta.

When: 24th June 2018; between 12pm to 4pm
Where: Plot 39/1, 6 To 15, Sector 30A, Vashi, Navi Mumbai
Cost: INR 1050 plus taxes (without alcohol); INR 1400 plus taxes (with alcohol) Specially curated football themed brunch

8. Glocal Junction, Mumbai

FIFA live screening accompanied with unlimited nachos and popcorn at just INR 399, sounds unbelievable, right? This Gastro pub is offering many exciting deals with a great setting and bustling atmosphere for the gaming season. You can buy one LIIT and get 50% off on the second one. And, on top of that you'll also get a complimentary pizza with every beer bucket you order.

When: From 14th June to 15th July 2018
Where: Glocal Junction, Plot No B-57, ground and first floor, MoryaBluemoon Building, New Link Road, Andheri West.
Cost: Beer Bucket starting at INR 1149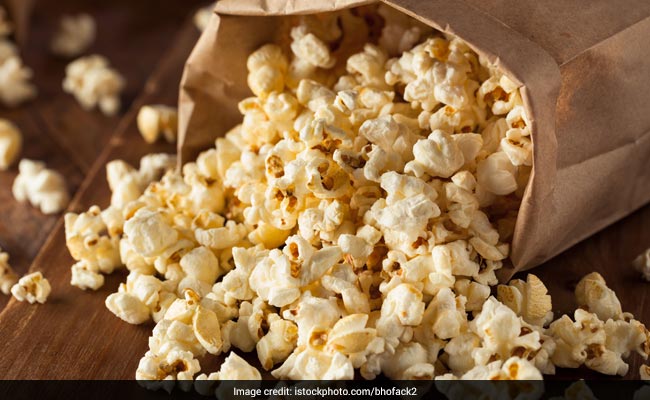 FIFA live screening accompanied with unlimited nachos and popcorn

9. ALOFT, Bengaluru.

With a fascinating spot in town and chilled out ambience, ALOFT is also providing a plethora of great deals on their variety of cocktails and signature beers. They are offering their best deals for your beer cravings, where you get 4 beers for only INR 599.

When: 14th June to 15th July; 5:30 pm onwards.
Where: W XYZ Bar, Aloft, Bengaluru Cessna Business, Bengaluru Great deals on their variety of cocktails and signature beers

10. Amphitheater, Gurugram

Cyber Hub with its dazzling atmosphere is all ready to provide you a stadium like experience with live screening of FIFA World Cup at the Amphitheater. While watching the game at the big screen, you'll have countless options of drinks and food to choose from.

When: 14th June onwards; 5:30pm onwards
Where: The Amphitheater, DLF Cyber Hub, Gurugram

11. Sassy Begum- As FIFA season is around the corner and so is the scorching heat, everyone gets lazy and wants to enjoy the game with their gang. But you'll miss out on the game if you'll keep standing in the kitchen to cook snacks for the game. Don't worry as we've got your back. Sassy Begum is delivering the yummiest biryanis and they are even offering 15% off on weekends. You can also order their veg and non veggie box, which has their special biryani, an appetiser, and 2 dishes from the main course-perfect for that hunger-killer meal.

When- Fridays and Saturdays (till FIFA World Cup)
Where- Greater Kailash 1, New Delhi (Home delivery only)
Cost for one person- INR 450. 12.The Good Wife: Located in the heart of BKC, The Good Wife is a hidden gem for networking among the corporates. But, as the football season has kicked in, this gastro-pub are offering exciting deals that you cannot resist. You can enjoy the highs and lows of the match with 2+1 on wine glasses and The Good Wife signature cocktails. You can pair up your drinks with their irresistible pizza and appetiser combos.

When: During Football match hours (FIFA hours)
Where: The Good Wife, The Capital, Block G, Bandra Kurla Complex, G Block, Bandra Kurla Complex, Bandra East. The Good Wife is a hidden gem for networking among the corporates

13.Nueva: If you're wondering where to get your share of fun in this FIFA season, Nueva is the place to be! There is a lot in store for all the soccer fans as Nueva is offering meal deals with live screenings of the match. They are also serving some interesting liquor deals like 'FIFA tickets,' which is a combination of different drinks paired with two entraps from their special menu.


When: 6th July, 7th July and 15th July (during match hours)
Where: Nueva, Ground floor, Sangam Courtyard, R.K. Puram, New Delhi.
Cost: Prima FIFA Ticket: Rs. 1550 (unlimited house beer, house wine, cocktail and IMFL spirits); Deluxe FIFA Ticket: Rs. 2000 (unlimited house beer, imported wine, cocktails, vodka and scotch whisky); and Bubbly Experience: Rs. 2000 (unlimited Imported wines (red, rose, white and sparkling, sangria and champagne cocktails) Nueva is offering meal deals with live screenings of the match

Now that we have shared with you a list of exciting deals, make the most of them by visiting these places. Enjoy!

Disclaimer:
The opinions expressed within this article are the personal opinions of the author. NDTV is not responsible for the accuracy, completeness, suitability, or validity of any information on this article. All information is provided on an as-is basis. The information, facts or opinions appearing in the article do not reflect the views of NDTV and NDTV does not assume any responsibility or liability for the same.