Connaught Place has always been the centre of Delhi. Figuratively and literally. Even in the last 90's when there weren't so many 'cool' places to go to with friends, it was high on the list along with Chanakya Cinema, Priya and G.K.1 M Block Market. While the rest of Delhi around it transformed and changed into unrecognisable avtaars, CP (thankfully) retained its Lutyen charm and was preserved as it was. The government in recent years has also tried to develop it as a cultural centre with live performances in the central park and the stately Indian Flag flying tall and proud.Over the years, little has changed here. Palika Bazaar remains as popular, though with the advent of
Delhi Metro
, getting here has become more convenient. The next time you are around, here are some of the places you must not miss. There are so many lovely eateries in this area that it's tough to pick just one.
1. Fuji
We discovered this little gem only last week and it deserves a prime spot in this list. If you love
Japanese food
, and appreciate its authentic flavours without customisation for the Indian palate, this is where you should head to. They offer traditional seating as well as sofa seating and the patrons are usually all
Japanese
(which says a lot about the food). The food is fresh and absolutely delectable. We love the
Sushi
, Yakitori and the Pork Fried Rice.Meal for 2: Rs.1700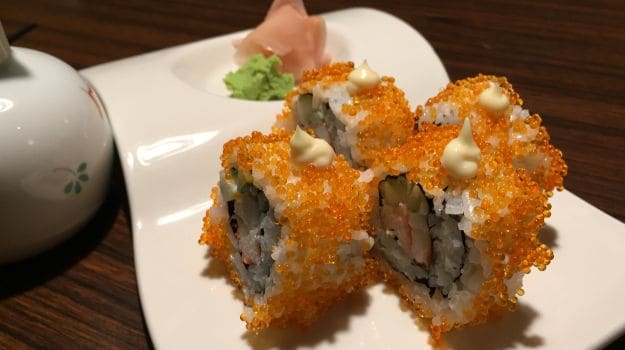 2. Lord of the Drinks
If a
terrace bar
is what you're looking for, it does not get better than this. A massive space with a bar in a corner and seating on various levels, Lord of the Drinks is perhaps the best pick for days when the weather is conducive. The terrace is operational only from 7pm though. Try the loaded fried here, we like ours with sausages in
barbeque
sauce.Meal for 2: Rs.1500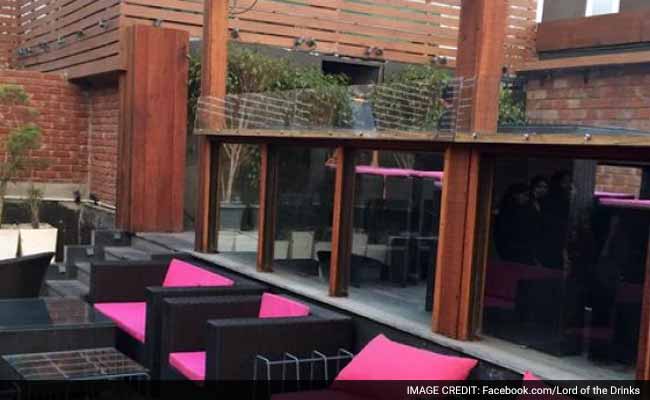 3. Wenger's
Though not a restaurant, Wenger's has earned its place in this list over the years. Known for its pastries and
shami kebabs
, the mutton patties are what we end up going back for. Even if you're dining elsewhere in the area, make sure you pack a few to take back home. Friends and family will be ever grateful.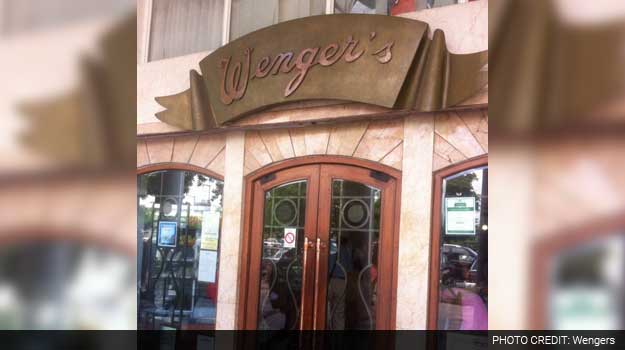 4. Sarvana Bhavan
A favourite amongst foodies, go here for fuss free South Indian food. The service is quick and you can not linger around. Try the fluffy
idlis
or the
South Indian
Thali. Both exceptional.Sarvana Bhavan is easy on the pocket and a great lunch option if you're looking for a quick and delicious meal.Meal for 2: Rs.550
5. Chi Asian Cookhouse
If you're craving some oriental comfort food, this new kid on the block is sure to please. Located above Mehrasons on Janpath, they have indoor seating as well as an '
aangan
' type little outdoor space. We recommend you skip the mains and focus on the
dimsum selections
and the skewers. Our favourites are the Balinese fish satay, soupy pork dumplings and fish dumplings with Thai Curry Paste. A nice place for a quiet sit-down dinner.Meal for 2: Rs.1400
6. The Spice Route
If you're in the mood to splurge, you don't need to go far. Imperial Hotel is the epitome of luxury and The Spice Route restaurant in the hotel, the perfect place for a business dinner as well as an intimate personal one. The menu has dishes from all along the legendary Spice Route including Malaysian, Thai, Vietnamese and ofcourse Indian. The décor is arty with murals in each area signifying a certain culture.Meal for 2: Rs.6000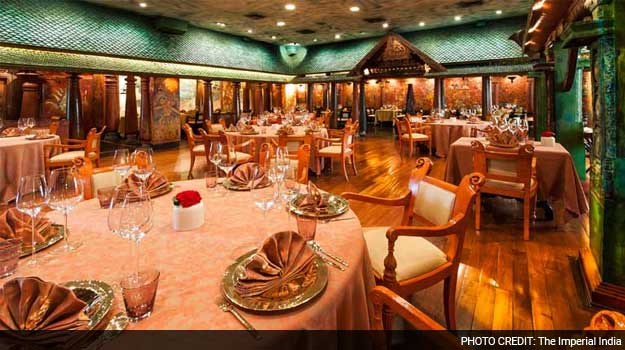 7. Pandey's Paan
Located behind President's Estate on North Avenue, this is no ordinary paan stall. The legendary shop has a variety of ready to eat, packaged paans in unique flavours like butterscotch, blueberry, anjeer and chocolate paan amongst others. The stall is rumoured to be a regular supplier to the President's House (RashtrapatiBhawan) and it is also said that Barack Obama himself tried and loved one of his paans.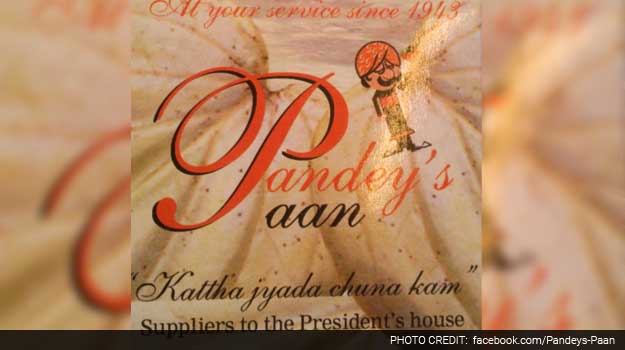 8. United Coffee House
Between Embassy, Indian Coffee House and United Coffee House, this one wins out. All of them tell a tale of times gone by. The décor is stately with gold leaf work and chandeliers though the menu reminds one of the days of the Raj and of colonial clubs in the country. The
keema samosa
is delicious.Meal for 2: Rs.2100