We cannot imagine our meals without bread, especially if you are having an Indian meal. Yet, it is one of the most underrated food item. Bread is a versatile food indeed - it virtually holds no strong flavour, but when paired with something, it enhances the taste of the meal! Take, for instance, sandwich - cucumber slathered in green chutney doesn't sound appetising but when the same filling is placed inside the bread (or bun), it becomes a yummy breakfast delight! That is how amazing and versatile bread is. The best part is that bread can be easily adapted into our daily desi breakfast as well! How, you ask? Here we have 5 classic desi breakfast recipes that are made with bread. These are not only delicious but also some of our breakfast staples!


Also Read: 13 Best Bread Recipes | Easy Bread Recipes
Easy Breakfast Recipes: Here Are 5 Desi Breakfast Recipes With Bread | 5 Bread-Based Desi Breakfast Recipes:
1.Bread Poha
Poha is a classic desi breakfast in our Indian homes. But what to do when you don't have flaked rice at home? You make bread poha! This super quick recipe can help you make a delicious and heavy breakfast in no time.
Click here for the recipe for Bread Poha.
2.Bread Upma
The ultimate South Indian breakfast has been given a bready twist. This bread upma recipe is very similar to the usual upma recipe and it doesn't require a lot of preparation. The key ingredient of upma, rava/sooji, is replaced by bread!


Click here for the recipe of Bread Upma.
3.Bread Chilla
Bread chilla is very easy to make, all you need is besan, masala, veggies and you are good to go! With easily available ingredients you can get the benefit of a delicious no-fuss breakfast in no time. Pair it with green chutney for maximum indulgence.


Click here for the recipe of Bread Chilla.
4.Sooji Toast
This nutritious and healthy breakfast has the goodness of sooji and the crispiness of bread. Some might argue sooji toast to be the eggless variation of French toast that is how good it tastes! You can easily whip sooji toast in the morning.


Click here for the recipe of Sooji Toast.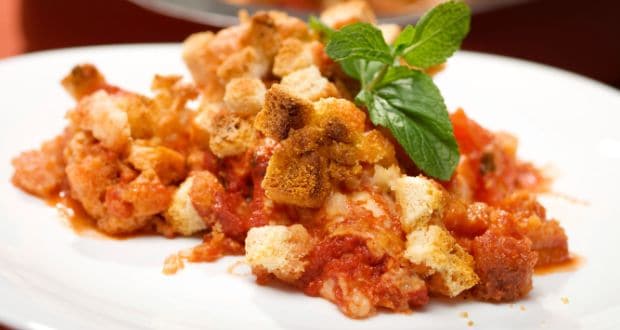 5.Tadka Bread
If you are a fan of spicy food, then this dish is for you! Tadka bread is a spicy and flavourful dish that is covered in masala. Crispy pieces of bread are sautéed with onion, tomato, green chillies and yoghurt to give a yummy breakfast.


Click here for the recipe of Tadka Bread.


Try out these recipes and do tell us how you liked them in the comments section.