"Good bread is the most fundamentally satisfying of all foods; and good bread with fresh butter, the greatest of feasts."-- James Beard
Some of the most delightful things in the world are simple and fuss-free. The same is true for good food as well. There's nothing quite like a hot steaming cup of coffee on a rainy, breezy evening or a loaf of golden toasted bread with silken butter gliding atop! None will deny that our life will seem incomplete if we didn't have bread to turn to. From saving us from our daily lunch-box dilemmas to being the ultimate evening meal companion - most of us start our day with a humble slice of bread intermediately and keep turning to it.
Breads, Oh So Many Breads!
Bread is versatile and legendary. If records are to be believed, bread is one of the oldest food items consumed by civilizations dating back to nearly 30,000 years. Bread-making has been regarded as quite an enchanting art that requires calculated and measured condiments, fresh ingredients and perfect technique. From the regular white bread and wholegrain to the ones with a playful addition of spices, herbs, nuts and flavours - the world of breads is infinite.
(The Best Breads from Across the Country)
Over the years, the simple combination of bread and water was modified and cultures across the globe rolled out their breads in different forms, shapes and sizes. It's exciting to see how its form gets a whole new makeover with the change in region. Italians use bread as base for their mouthwatering pizzas, while Middle Eastern pita never fails to excite taste buds. From bagels, tortillas, sourdough, scones, pretzel, focaccia to pancakes, crepes and our own Indian hits like chappatis, parathas, dosas, roomali roti, naan, kulcha, who could have known that a simple bread could be made with so many techniques and could be rolled out to make so many varieties!
The Many Ways to Cook With Bread
If you are left with some bread, you will be surprised to know how much you can create from it. For those with a flair for culinary experimentation, bread is one of the best food items to play around with. Owing much to its versatility, bread has gradually crept into the realm of fusion food. Shedding its image of a quintessential breakfast food item, breads are now being incorporated in creating comforting food that is heartily served irrespective of the occasion. Cooking with bread is easy, hassle-free and quick. From wholesome breakfast options, delightful evening snacks and perfect appetizers to sinfully sweet desserts - breads can be molded to create truly international gourmet food as well an alternative to local, well-loved delicacies.
Recipe by Chef Ritu Dalmia
BLT is a popular British tea time sandwich which stands for bacon, lettuce and tomatoes. Chef Ritu Dalmia cooks up her version of the classic BLT.
Recipe by Chef Joey Matthew
It takes just less than half an hour to create this Italian sensation in the comfort of your kitchen space.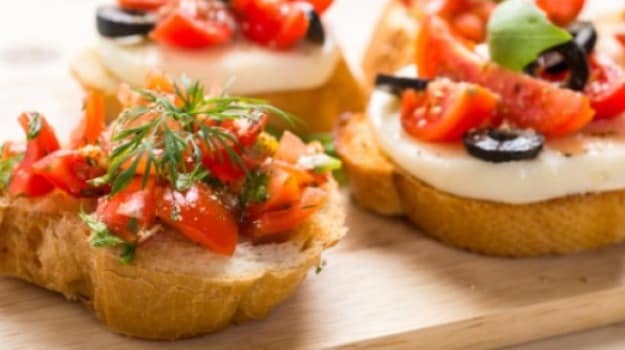 3. Olive and Rosemary Focaccia Bread
Recipe by Chef Divya Burman
Here's the Italian hit - classic focassia bread with herbs, rosemary and black olives atop, baked to perfection.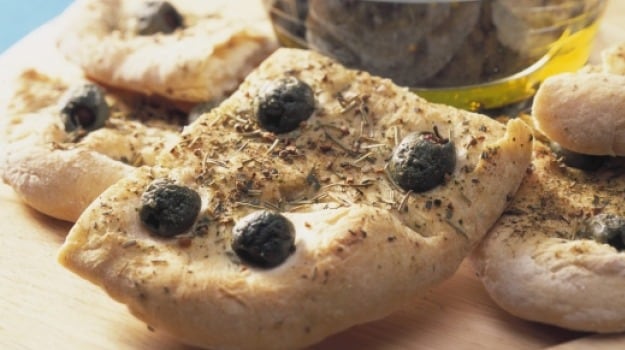 Recipe by Chef Vicky Ratnani
Ditch the conventional with some bread! Here's the classic dahi vada recipe with an exciting twist.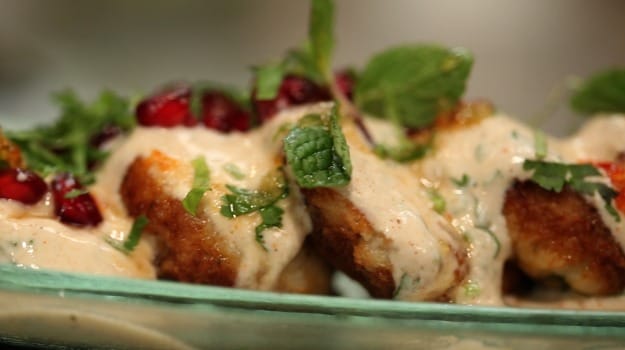 Recipe by Padma Penmetsa
An easy to make, no-fuss recipe teaming bananas with oats. This will delight one and all.
Recipe by Chef Devanshi
Crispy vegetables enveloped within golden baked bread. Team it with ketchup or mint chutney and you're good to go for a quick snack.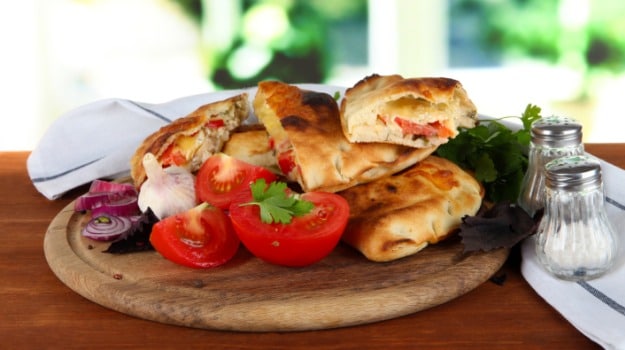 Recipe by Chef Manju Malhi
Twenty minutes, bread slices and a few simple ingredients go into the making of this heartwarming evening snack.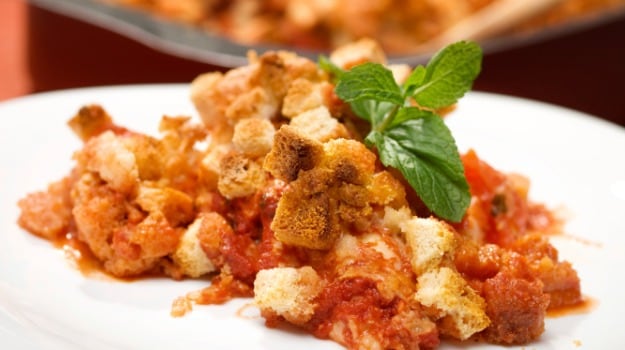 Recipe by Ila Loomba
Here's a wholesome, healthy alternative to white bread with the goodness of wheat and ragi.
Recipe by Chef Aditya Bal and Chef Devanshi
Bread, milk, raisins and marmalade come together to bake you a scintillating pudding. You just won't have enough of this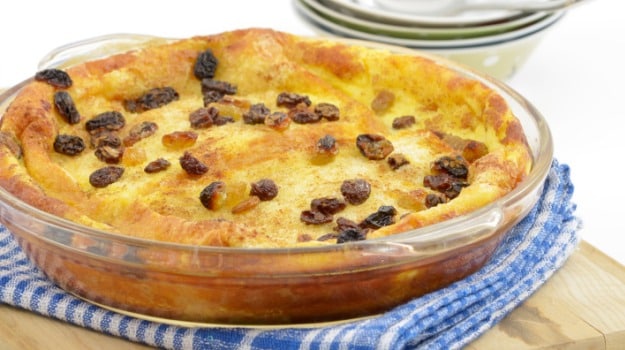 Recipe by Chef Aditya Bal and Chef Devanshi
This is the best recipe when you are running short of time and have a hungry junta to please. Ready in a snap, all you need here is just a few slices of bread, regular spices, tomatoes and curry leaves.