Associated Press | Updated: January 10, 2017 16:30 IST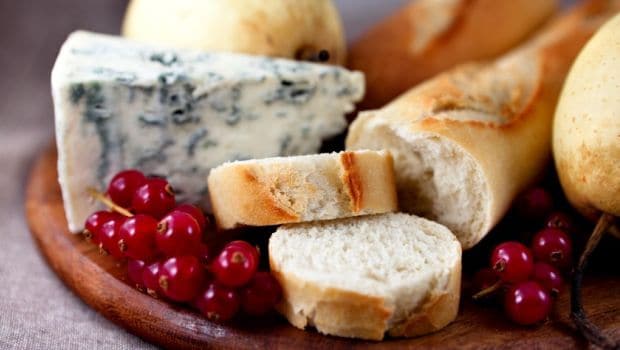 bruschetta. A mainstay at many Italian restaurants, it's an appetizer comprising slices of grilled bread adorned with any number of toppings.

I like to make bruschetta on my stovetop grill at home during the colder months. It's a winning accompaniment to just about any soup or stew and a reliable favorite with the family.

Bruschetta is simple to make, but you need to work with high-quality ingredients if you want it to turn out beautifully. Start with a loaf of fresh and crusty rustic bread. Then brush each slice of bread with your very best extra-virgin olive oil. When the bread comes off the grill, and while it's still hot, rub one side of each slice with a cut clove of garlic. Then top it off with a light sprinkling of sea salt.

This recipe spells out three different toppings, all vaguely Mediterranean: a white bean salad with fresh fennel thickened with mashed beans so that the filling sticks to the bread; smoked salmon rillettes — finely chopped salmon flavored with capers, lemon and fresh herbs and bound with sour cream; and a chopped Greek salad. Again, I recommend using your best extra-virgin olive oil for the dressings. Each topping yields roughly two cups, which should be ample to top four large slices of grilled bread.
Bruschetta is nothing if not basic, meaning that just about any filling you'd ordinarily put between two slices of bread will also work as a topping for bruschetta: egg salad, tuna salad, runny cheese, hummus, grilled vegetables, you name it.

SALMON RILLETTES

Start to finish: 25 minutes
Servings: 4

INGREDIENTS:

8 ounces smoked salmon, finely chopped
¼ cup sour cream or Greek yogurt
2 tablespoons minced shallot
2 tablespoons finely chopped fresh chives, tarragon or dill or a mix
2 tablespoons well-drained capers, chopped
1 tablespoon fresh lemon juice
2 teaspoons Dijon mustard
Black pepper to taste

STEPS:

In a bowl combine all the ingredients and stir gently until just combined. Chill until ready to serve.

Nutrition information per serving: 214 calories; 61 calories from fat; 7 g fat (2 g saturated; 0 g trans fats); 89 mg cholesterol; 195 mg sodium; 3 g carbohydrate; 0 g fiber; 1 g sugar; 36 g protein.

WHITE BEAN SALAD

Start to finish: 25 minutes
Servings: 4

INGREDIENTS:

1/3 cup minced red onion
One 15½-ounce can white beans
1/3 cup finely diced fresh fennel or celery
1 teaspoon minced garlic
2 tablespoons extra-virgin olive oil
2 tablespoons fresh lemon juice
2 tablespoons finely chopped fresh oregano
½ teaspoon hot pepper flakes (optional)
Kosher salt

STEPS:

In a bowl of ice and water, soak the onion for 15 minutes, drain and pat dry

Drain and rinse the white beans and pat them dry. In a medium bowl, mash the beans using a potato masher, leaving about half in large pieces and the rest mashed. Add the onion, fennel, garlic, olive oil, lemon juice, oregano, hot pepper flakes, and salt to taste and stir well. Chill until ready to serve.

Nutrition information per serving: 199 calories; 67 calories from fat; 7 g fat (1 g saturated; 0 g trans fats); 0 mg cholesterol; 73 mg sodium; 25 g carbohydrate; 5 g fiber; 1 g sugar; 8 g protein.

CHOPPED GREEK SALAD

Start to finish: 20 minutes
Servings: 4

INGREDIENTS:

1 cup coarsely chopped cherry tomatoes
1/2 cup ¼-inch dice seedless cucumber
½ cup finely cubed or crumbled feta
1/3 cup coarsely chopped pitted Kalamata olives
¼ cup chopped pepperoncini
2 tablespoons extra-virgin olive oil
2 tablespoons shredded fresh basil
Kosher salt and black pepper to taste

STEPS:

In a medium bowl, combine all ingredients and stir gently until just combined. Chill until ready to serve.

Nutrition information per serving: 175 calories; 139 calories from fat; 15 g fat (4 g saturated; 0 g trans fats); 17 mg cholesterol; 691 mg sodium; 6 g carbohydrate; 1 g fiber; 2 g sugar; 4 g protein.

BRUSCHETTA

Start to finish: 10 minutes
Servings: 4

INGREDIENTS:

12 slices ½-inch thick rustic bread
Extra-virgin olive oil for brushing the bread
1 garlic clove, halved
Kosher salt

STEPS:

Preheat a grill pan over high heat. Brush both sides of the bread slices with the oil. Add the bread to the preheated grill, reduce the heat to medium, and cook until bread is nicely browned on both sides (about 1 minute a side).

Remove the bread from the pan and, while it's still hot, rub one side of each slice with a cut clove of garlic, then sprinkle it very lightly with kosher salt.

Nutrition information per serving: 256 calories; 39 calories from fat; 4 g fat (1 g saturated; 0 g trans fats); 0 mg cholesterol; 552 mg sodium; 45 g carbohydrate; 2 g fiber; 1 g sugar; 8 g protein.


(This story has not been edited by NDTV staff and is auto-generated from a syndicated feed.)


There are few dishes more elemental and satisfying than