India is a land of many festivals. Among several festivals in India, Buddha Purnima is one of the main festivals during the Vaishakha month, which marks the birth anniversary of Siddhartha Gautama, who later became Gautama Buddha, the founder of Buddhism. It is a gazette holiday in most places in India and is observed across the country and even in some South-East Asian countries and Nepal. Also popularly known as Buddha Jayanti andVesak,Buddha Purnima holds a lot of importance for Buddhists who believe in reiterating the belief in Ahimsa (non-violence) and Karuna (compassion) on this day. We jot down the significance and importance of this day.
Buddha Purnima Significance and Importance
Buddha Purnima is called so in India because this auspicious day falls on the full moon day. On the full moon day of Vaishakha, the lunar month corresponds to the month of April-May. In India, Buddha is considered as the eight incarnation of Lord Vishnu. It is believed that Buddha achieved enlightenment and nirvana (salvation) on the same day.
Siddhartha Gautama was a spiritual leader born in Lumbini, Nepal. He was the son of Suddhodhan, the king of Lumbini, and an heir to the throne. He lived a very comfortable childhood as a prince of the state. As he grew, the charming young prince got married to Princess Yashodhara while still at a tender age. Siddhartha soon became a father and his world looked perfect until one day, while he was travelling in his royal chariot, he chanced upon an old man, a sick person, a dead body and an ascetic. This was the first time when he witnessed worldly grievances and sufferings.He realised how old age was the final phase of the life cycle and how death is the ultimate truth. Witnessing the harsh reality left Siddhartha deeply distressed and that is when he decided to renounce his kingdom and family. He was just 29-years old when he sought out to find answers to his questions about life. One night, when everyone in the royal household were asleep, the young prince left the comforts of his home and walked out in his quest to search eternal truth.


Enlightenment and Nirvana
For Siddhartha, the truth wasn't easy to find. He took to the life of an ascetic. In Bodh Gaya, he sat down under a tree to embark on an extended journey of meditation and decided not to rise until he found enlightenment. He meditated for 49 days straight, formulating a body of wisdom, which was ready to bring mankind a new religion. Soon after the enlightenment, Buddha preached to a small group who soon became his disciples. From then onwards, Buddha became a spiritual teacher. After years of teaching, he finally liberated himself from the cycle of rebirth and achieved salvation.
Buddha Purnima 2020: How is it Celebrated?
In India, Buddha Purnima is celebrated by paying a visit to common Viharas, where Buddhists observe a longer than usual and full length Buddhist sutra, which is similar to a service. Usually dressed in white attire, Buddhists refrain from eating non-vegetarian food. Kheeris considered as one of the most auspicious porridge on this day. The statue of Buddha is placed in a basin filled with water and decorated with flowers. People visit temples to symbolise this day as a pure and new beginning.


Food Savoured
Although there is no specific food that is prepared except kheeror milk porridge, however, only vegetarian food is savoured on this auspicious day, also forbidding pungent spices like onions, garlic, chives and scallions among others. The food may vary with the celebration of the festival in different regions by different sects.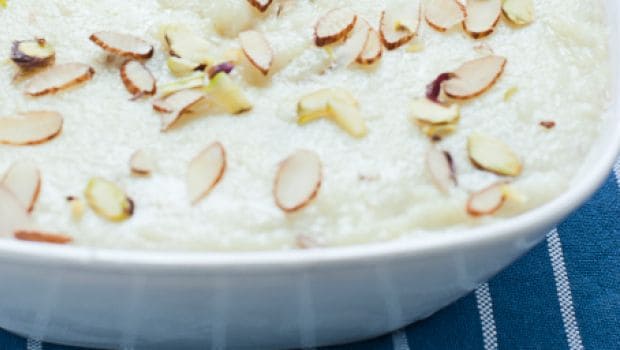 Wishing you all a very Happy Buddha Purnima 2020!