Are you someone who has been avoiding karela (bitter gourd) all your life? If yes, then this article is just for you. We are here to convince you to do otherwise. We understand the bitterness of karela is the major reason for you to avoid the vegetable. What if we say we have an amazing hack to eliminate the bitterness of bitter gourd?! That's right. We found a quick tip that will help you enjoy the benefits of bitter gourd, sans the bitter taste. And guess what, this super simple tip is shared by none other than celebrity chef Sanjeev Kapoor.


Chef Sanjeev Kapoor recently took to his Instagram to share the tip that says - "To avoid the bitterness of Bitter Gourd (Karela), sprinkle some salt on the chopped Bitter Gourd and set it aside for 10-15 minutes, then squeeze out the produced excess water". That's it. You instantly get fresh and crunchy bitter gourd all set to be cooked.


Also Read: South Indian-Style Karela Fry Will Make You Forget That Bitter Gourd Is Bitter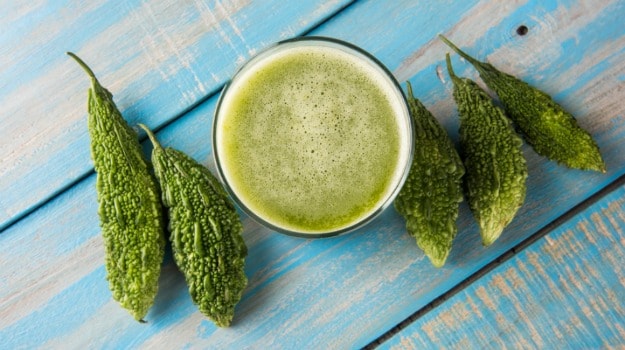 Much easy, isn't it? While we recommend you try this amazing tip by Chef Sanjeev Kapoor, there are some other options that also comes quite handy. Take a look.
Scrape the rugged surface of karela. It helps reduce the bitterness of the vegetable.
Deseed the bitter gourd as the seeds also contain some amount of bitterness.
You may soak the bitter gourd in diluted dahi. Whisk the dahi with some water, soak the karela for an hour and wash.
Now that you have these amazing hacks, let's try to add more and more karela in our diet to enjoy its benefits to the fullest. Click here to know more about the health benefits of bitter gourd.


We also found some delicious karela-based recipes that will make bitter better for you. Click here for the karela recipes.


Try the above hacks and recipes and let us know which one you liked the most.