Let's admit, no matter how much we eat food from lavish restaurants and cafes, a plate of home-cooked dal chawal is irreplaceable. Comforting, delicious and nutritious, these words rightly describe a bowl of dal along with steamed rice aptly. While speaking about dal, it is one versatile ingredient that can be made in endless variations, be it for snacks or main course. Besides, it is also said that dals are considered to be one of the primary sources of protein in the vegetarian diet. If you are someone who loves having dal in different forms, here we bring you a list of 5 delicious ways in which you can include it in your daily diet - a scrumptious list of 5 North Indian dal recipes that you must try; dal makhani, dal tadka, dal fry and more.


These recipes can be enjoyed for special occasions, get-togethers and simply when you have a delicious bowl of dal at home. All these recipes have a punch of flavours to them, all thanks to the spices mix and inclusion of desi ghee. Wondering how to make them? Let's get started with the list.
Here's A List Of 5 North Indian Dal Recipes You Must Try:
Our Recommendations:
1. Dal Makhani
Let's kickstart the list with our favourite one! No, not only ours but this dal recipe is a favourite of almost everyone. This ever so popular Punjabi dish is so comforting and wholesome that we order it every time we dine at any north Indian restaurant. Want to make it at home? Click here.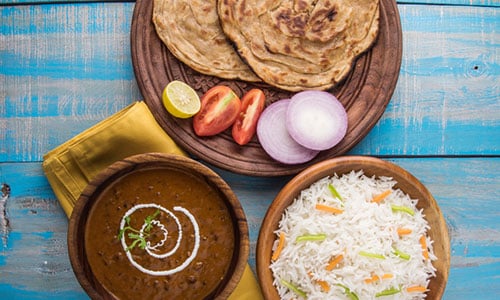 2. Dhaba-Style Dal Fry
Made with the goodness of toor dal and moong dal tossed in an aromatic tadka of onions, tomatoes and seasonings like green chillies, cumin seeds, haldi, Kashmiri red chilli powder, coriander powder, cumin powder and dhaniya - this wholesome dhaba-style dal preparation goes best with all naans, roti, and kulchas. Click here for the recipe.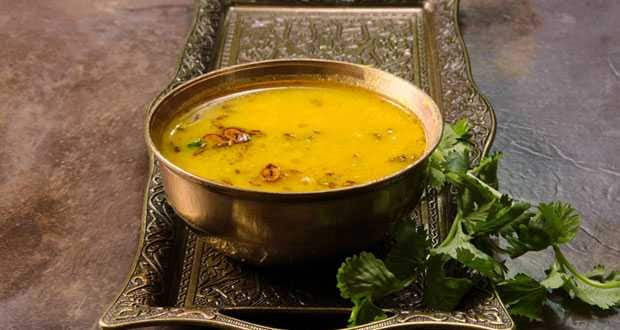 3. Punjabi Dal Tadka
A North Indian food menu is definitely incomplete without this stellar dish. This dal tadka is made with a mix of chana dal and toor dal, also called arhar dal, and is topped with a tempering of Indian spices. Find the complete recipe here.
Other Recipes You Must Try:
4. Maa Ki Dal
Maa ki dal, also known as Kali dal, is basically a slow-cooked dal recipe that is made with generous amounts of butter/ghee, garlic, cream and curd. It is a mainstay at all the Punjabi dhabas across the highway. Find the detailed recipe here.
5. Arhar Ki Dal
A classic recipe! This dal is simple and very easy to make. Pair it up with a bowl of steamed rice, a roti and sukhi sabzi alongside, there you get a wholesome Indian meal ready to be devoured. Find the complete recipe here.


Now, you know everything. Try these recipes at home and do not forget to tell us how you liked them in the comment section below. Happy Cooking!