Indo-Asian News Service | Updated: December 28, 2016 17:50 IST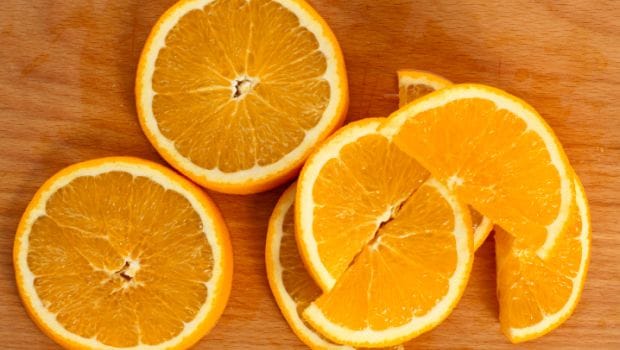 India's 10th-least populous district, is an adventure itself. I couldn't agree more as I had to ride through water and forests to reach the northeastern border state's land of oranges.

After taking a flight from Delhi to Guwahati, I, along with a few other journalists, boarded a mini bus to reach Arunachal Pradesh's capital Itanagar. The festive season seemed to be in full swing as some of the trees were lit up by star lampshades.

We halted there for a night. The next day, packed in an SUV, we crossed a few tea estates in Assam, which border Arunachal Pradesh. Then we entered Pasighat in Arunachal Pradesh. What followed was an off-roading adventure as we drove on anything but surfaced roads.

Once the tough terrain was over, we landed in the orange orchards in Dambuk, which remains cut off from the rest of the world during the monsoon. That's the time when the residents opt for elephant rides. So, it was interesting to see a few off-roaders -- modified Gypsies and Jeeps -- engaged in challenging tasks to try and win the JK Tyre Orange 4x4 Fury championship, which was a part of the Orange Festival of Adventure & Music.
It wasn't just the participants who got the rugged vehicles. I was given an ATV to reach our accommodation -- a humble hut. As I lay on my bed with three blankets on, I could see the clear sky, the gleaming stars and the white moon. Then came the actual challenge -- to apply make-up or shave without a mirror. But it seemed most people had mastered the art of using a razor or make-up tools without seeing their reflection as no one stepped out with cuts on their face or looking like a raccoon.

Then we headed out to watch the participating teams race on a river-bed. As the drivers did their thing, I sat down on the rocks and ate hot samosas, oranges and, of course, drank juice . With bountiful nature, it was the perfect spot to enjoy a holiday.

Later that day, the participants had to race down a 45 degree hillside and then make a rough 75 degree climb to complete the stage. I stood there with my mouth wide open in the middle of the road along with the locals, including school children and women.

Thank god the festival had music too as I had enough of an adrenaline rush. I was looking forward to some good food as well. While we were being mostly served rice, lentils and cabbage and potato dish at the huts, the fest offered much more. My favourite was the hot dog with fried chicken from a food truck that had come all the way from Itanagar.

The next day was for river rafting. I was initially nervous as I am a non-swimmer. But with the life-jacket and helmet on, I felt immortal. I didn't paddle when we started off. Since we had to cover a distance of 12 km, I thought of trying it. Everyone said that the rapids weren't as strong as the ones in Rishikesh in Uttarakhand, but I enjoyed it till the time I got all drenched.

After drying up, we left for the headline act -- the Swedish guitarist Yngwie Malmsteen. I am not a fan of heavy metal music, still I felt pumped up. I also played an air guitar. Soon it was time to head back to the city. Once the chopper started, I wondered whether to use my hands to shut my ears to avoid the loud noise of the engine or close my nose as there was a strong smell of fuel.

Within 30 minutes, we reached Dibrugarh in Assam. Five hours later I was back in Delhi. It felt good to return to my family in a well-built house and not a cold hut. But I will miss waking up to the sound of chirping birds and the roar of modified vehicles.

Plan to visit the village in winter? Arm yourself with a tent, woolens, torch, raincoat, salt or lighter as blood-sucking leeches come out during rainfall.


(This story has not been edited by NDTV staff and is auto-generated from a syndicated feed.)


They say getting to Dambuk in the Lower Dibang Valley, which is said to be