Delhi's Pollution Level Stays High even after Monsoon
Indo-Asian News Service | Updated: July 09, 2018 14:30 IST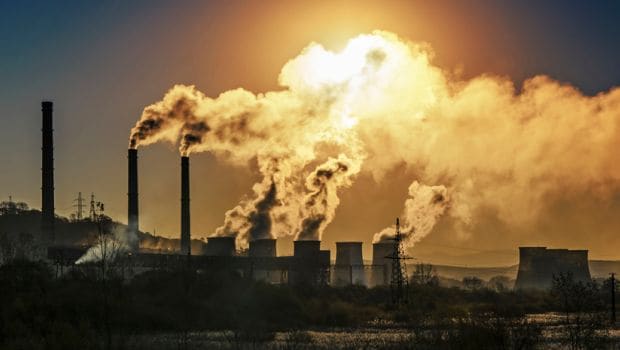 air quality in Delhi continues to have high pollution level even after monsoon, said Central Pollution Control Board (CPCB).

According to a CPCB study, though the air quality in places such as Varanasi in Uttar Pradesh and Faridabad city in Haryana has improved after the monsoon, it did not reach the level that can be considered safe for humans in Delhi.

"During the survey it was found that while Varanasi and Faridabad were recorded to have higher level of pollution during winter, quite contrary to Delhi, it improved during and after the monsoon," the study said.

The survey was conducted after a similar report published by the US embassy this year examining pollution level during monsoon.

It was found that there was an increase in the concentration of air pollution in many cities, including Delhi, even during monsoon which is considered the best season in terms of air quality.

"Level of air pollution often improves after monsoon as rains help wash out dust particles. However, smoke and automobile fumes are hardly affected by rainwater. This explains why Delhi's air quality does not improve even after the monsoon as compared to tier II cities such as Varanasi," said S.P. Byotra, head of the Department of Internal Medicine at Sir Ganga Ram Hospital.
According to him, there has been a rise in the number of patients with respiratory allergy.

"Breathing in poor quality of air has already taken a toll on the health of the Delhi people. While there has always been a rise in patients with respiratory problems and allergic reactions during winters, with increasing pollution we are now getting such patients almost round the year, including post monsoon," said Byotra.

The World Health Organization (WHO) had already declared Delhi as the world's most polluted city in 2014, and the new data suggest that Delhiites would not be getting any respite from the toxic air, even after the monsoon season.

According to a new WHO report on ambient air pollution level, Delhi is the most polluted city in the world following Riyadh in Saudi Arabia.

Surveys have also indicated that considering the rising pollution, people have started opting for air purifiers as a solution.

"The pollution level in Delhi is at its worst, and even monsoon has failed to clean the air. Due to continuous rise in dangerously high levels of air pollution even after monsoon, it is giving no respite from respiratory problems. We recorded a high demand of indoor purifiers even during this season," said Vijay Kannan, India Head of Blueair air purifiers.

(This story has not been edited by NDTV staff and is auto-generated from a syndicated feed.)


The