The best part about munching on snacks is teaming the treats with flavour-packed dips. Dips can be a life-saver during house parties or when in the mood to add some zing to regular dishes. And the Mexican salsa works as a great option for those who love tangy and spicy flavours in one. Team it with nachos, potato wafers, kebabs or toasts, it is sure to impress. The classic salsa recipe calls for ripe tomatoes, lemon, chillies, olive oil and coriander. But if you are up for experimenting, you can completely ditch the tomatoes and opt for red bell peppers and sweet corn, or even seasonal fruits like mangoes and pineapples. There's no end to the creative ways you can dish out lip-smacking salsas by playing around with the different ingredients.
Need some ideas? Here are some salsa recipes to get you started -
1. Classic Tomato Salsa
Recipe by Seema Chandra
Classic salsa recipe with juicy tomatoes and a smoky onion flavour.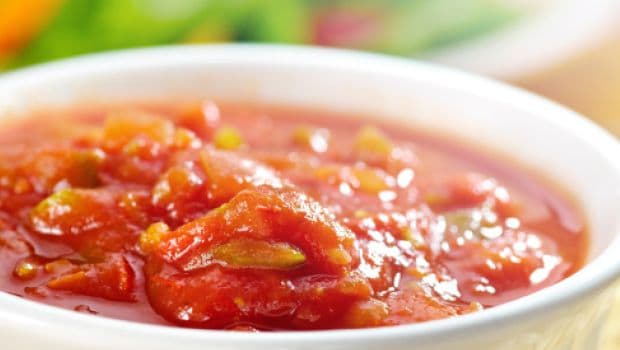 2. Red Capsicum Salsa with Melba Toast
Recipe by Roopa Gulati
A zesty red bell pepper salsa served with pickled vegetables and a dry melba toast. Perfect start to your brunch party.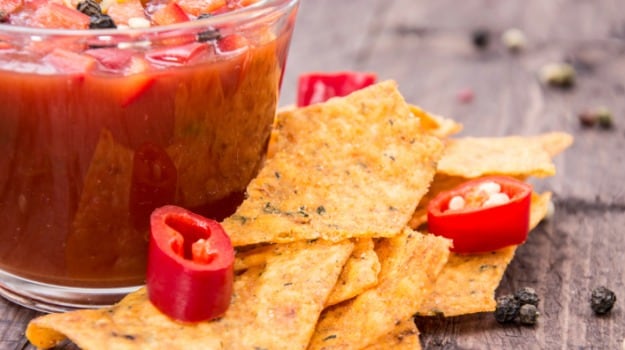 3. Spicy Corn Salsa
Recipe by Aditya Bal & Devanshi
Indulge in some culinary magic as Aditya Bal and Devanshi fuse traditional ingredients with western influences keeping in mind the health quotient. A Mexican salsa with corn, coriander and chat masala.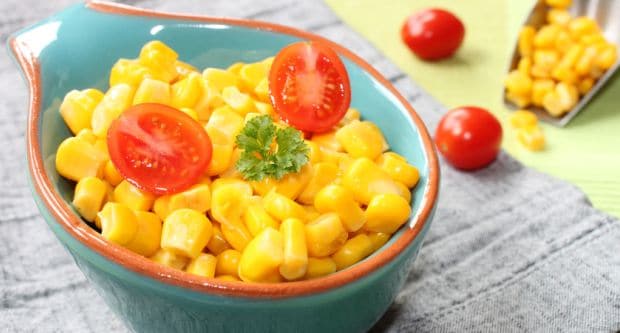 A Mexican salsa with corn, coriander and chat masala.
4. Salsa Creole
Recipe by Anil Pandey
A tangy Caribbean dip made with tomatoes, onions, celery, red chillies, pepper and squeeze of lime. Goes best with a plateful of crunchy crackers.5. Roasted Tomato Chipotle Salsa
Recipe by Chef Vicky Ratnani
Tangy and zesty! A lip-smacking savoury accompaniment made with tomatoes and chillies.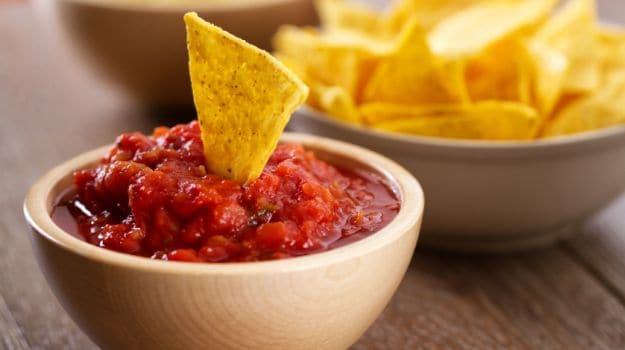 6. Sweetcorn Cakes with Mango Salsa
Recipe by Merrilees Parker
Fried sweetcorn cake served with a thick creamy hung curd and drizzled with mango salsa.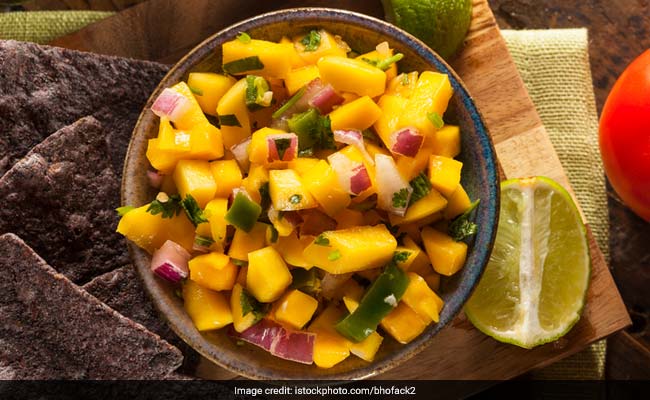 Creamy and fruity mango salsa.
7. Avocado Chicken Kebabs with Pineapple Salsa
Recipe by Chef Kunal Kapur
Get your party started in style with these delectable chicken kebabs with a twist of avocados and a delicious pineapple salsa.