The hot summer months make it absolutely essential to hydrate every now and then. Sometimes, people refuel their body's water content by eating seasonal fruits and vegetables such as cucumber and watermelon. At other times, it is always a good idea to drink water in some form or the other. Drinks such as lemonade and sherbets are a must-have in the sweltering summer, as is the refreshing and satiating lassi. Lassi is the ultimate summer cooler and thirst-quencher rolled into one.


The humble lassi is a Punjabi drink made with a curd base which is diluted with water and then flavoured with a little bit of sugar and garnished with dry fruits. The drink is often served with dishes such as Puri Chhole or Chhole Kulche on street-side stalls or even proper restaurants. The addition of curd to the drink makes it a good probiotic loaded with bacteria that strengthen your gut, and aids in digesting food. It is said that the gut houses 70% of your immune system, so drinking lassi can help in building immunity too.


Although traditionally lassi is made with sugar, you can add honey or even maple syrup to make the drink healthy. These 3 lassi recipes are flavourful, delicious and absolutely fulfilling since they are made with curd as their base.
Here Are 3 Lassi Recipes To Quench Thirst This Summer:
1. Mango Lassi


The king of summer fruits makes this recipe a true winner. Sugar is completely optional and can be added to taste depending upon the sweetness of the fruit.


(Also Read: How To Make The Perfect Mango Lassi)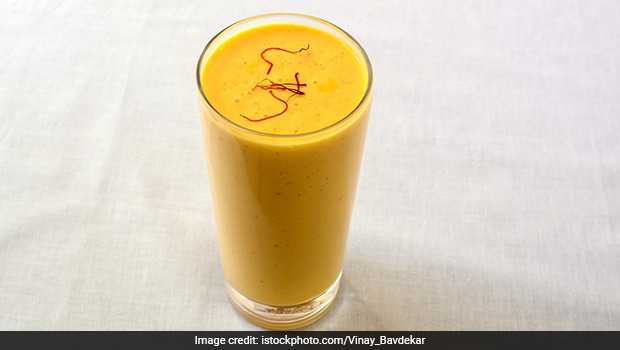 2. Cucumber & Mint Lassi


If you love all things salty and savoury, you'll absolutely relish this delicious cucumber and mint lassi. Both ingredients are power packed with nutrients and antioxidants, and hydrate the body from within.


3. Orange & Peach Lassi


Whole peaches and fresh orange juice make this recipe one that will delight your taste buds and rejuvenate your senses.


(Also Read: Summer Diet Tips: Desi Foods And Drinks To Naturally Boost Energy)
So what fruit or vegetable lassi are you trying today? Whichever you choose, the lassi will make for a memorable summer drink whose taste will linger on for long.
Watch The Full Video Of 3 Lassi Recipes Here:
About Aditi AhujaAditi loves talking to and meeting like-minded foodies (especially the kind who like veg momos). Plus points if you get her bad jokes and sitcom references, or if you recommend a new place to eat at.