Whenever we are in doubt as to what breakfast we can make, omelette always comes to our rescue. The ultimate combination of whisked eggs paired with spices, vegetables or cheese is simply irresistible. When we think of an omelette, there are so many ingredients or foods that can be added to it to make it even more delicious. The classic mushroom omelette is one such recipe that has the bold flavours of mushroom ensconced with the goodness of egg all around it. This quick and easy breakfast recipe can actually be made in three amazing and different ways.


A mushroom omelette is an amazing recipe that is made by sauteeing mushrooms and then adding them to the classic omelette recipe. The idea is to keep the mushrooms as thinly-sliced and light as possible so that the omelette does not break. The addition of mushrooms makes for a perfect pairing with the usual omelette recipe. Further, you can even use exotic mushroom varieties like black mushroom, enoki mushroom or truffle mushroom with your mushroom omelette recipes. So, make this quick and easy mushroom omelette in three new and exciting ways!


(Also Read: Ever Tried Omelette Without Eggs? Here's Veg Omelette Recipe For You)
Here Are 3 Amazing Way To Reinvent The Classic Mushroom Omelette:
1. Mushroom And Cheese Omelette
Omelette gets the best of both worlds with the addition of mushrooms and cheese. Mushrooms are first boiled and sliced and then spiced with some masalas. Then, the omelette mixture is prepared by adding chopped green chillies and a hint of black pepper. Once the omelette starts to set, mushrooms and cheese are added to it. As soon as the cheese starts to melt, the omelette is ready to relish!


Click here for the full recipe for the mushroom cheese omelette.
2. Chicken Omelette With Sauteed Mushrooms
Filled with the goodness of sauteed chicken and served with mushrooms on the side, this wholesome mushroom omelette recipe will get you drooling. Chicken omelette packs your omelette with additional protein and leaves a fulfilling aftertaste too. First, the chicken filling is prepared with chopped onion, celery, green chilli and a bit of soya sauce. Then, mushrooms are lightly sauteed in butter and garlic for a divine experience!


Find the full recipe for chicken omelette with sauteed mushrooms here.


(Also Read: 5 Stuffed Omelette Recipes That'll Make Mornings More Delicious)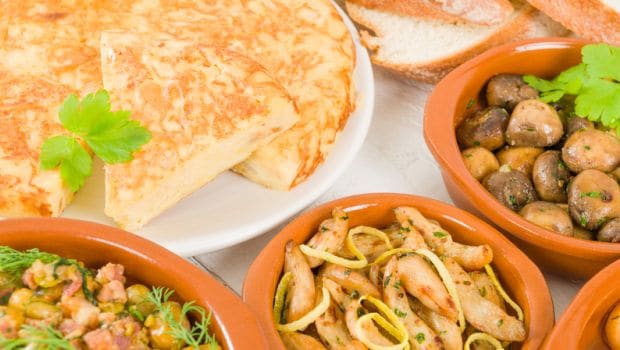 3. Green Onion and Mushroom Omelette
This green onion and mushroom omelette recipe is a tad unusual and different from the other two on this list. Rather than using chopped mushrooms, this omelette calls for a mushroom puree instead. This mushroom puree is then mixed with crunchy and refreshing green onions or scallions to prepare a wholesome filling for the omelette. Once the omelette is cooked, the mixture is added to its centre to make for an interesting stuffed omelette recipe.


Click here for the full recipe for green onion and mushroom omelette.


So, try these wonderful mushroom omelettes for an easy breakfast and thank us later! Bon appetit!
About Aditi AhujaAditi loves talking to and meeting like-minded foodies (especially the kind who like veg momos). Plus points if you get her bad jokes and sitcom references, or if you recommend a new place to eat at.