Who does not want thick shiny beautiful locks? Especially like the ones sported by your favourite celebrity. It is true that a number of salon trips and beauty products may give your hair the similar shine and volume, but you know they would not last forever. For permanent solutions however, you have to make sure your diet is up to the mark and you take enough preventive steps to avoid further damage to your hair. Experts say that pollution, chemical treatments, oxidative stress, lifestyle habits, and poor dietary choices are our hair's worst enemies in the current times. Thankfully, we have enough ingredients in our kitchen pantry that can help you have healthy hair. Yes you heard us, your kitchen! Eggs, curd, besan, fenugreek, neem leaves, amla are some of the popular kitchen ingredients that have been an intrinsic part of our desi hair care rituals since time immemorial. Egg yolk for hair is one such hair care remedy you can consider to save your dull tresses and prevent hair fall. It is also said to work wonders for hair growth. Read on to know how.


Egg Yolk For Hair: Why Are Egg Yolks Good For Your Hair


1. Natural Moisturiser: Eggs are packed with vitamins A and E, biotin, and folate that moisturises your hair and induces life in your dry, dull and dead locks.
2. Promotes Hair growth: Applying egg yolk to your hair scalp directly would help infuse it with vitamins, which would promote healthy hair growth. Protein deficiency is also said to be one of the root causes behind stunted hair growth. Eggs are said to be the best source of bio-available protein, which can help promote hair growth. Egg yolk is also enriched with iron that boosts production of new hair cells too.


(Also Read: Eggs For Diabetes: Can You Eat Eggs If You Are A Diabetic? Here's The Answer)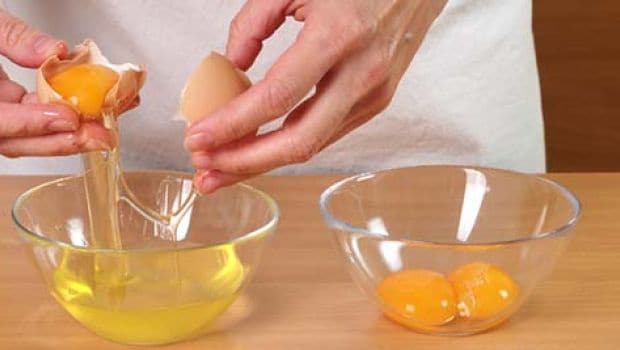 3. Makes Your Hair More Resistant To Damage And Hair Fall: Not only does egg yolk moisturise and make your hair shiny and bouncy, it also makes it more resistant to damage and breakage. Lutein, an antioxidant present in eggs, help make the hair more elastic and strong. Proteins present in eggs help restore the damaged keratin. Keratin is the type of protein that makes up your hair, skin, and nails. In other words, it is the structural building block of hair.


4. Adds Natural Shine: The proteins present in eggs help make your hair more lustrous.
How To Use Egg Yolk For Hair
1. Include Them In Your Diet
Off late, egg yolks have gained a bad reputation in the world of health and nutrition. They are considered to be fatty and cholesterol ridden. While it is advised to practice moderation, it is definitely not required for you to rule out egg yolks from your diet completely. Egg yolks contain vitamins A, D, E and K along with omega-3 fats. Egg yolks are also rich in folate and vitamin B12. B vitamins are linked to promote healthy hair.


(Also Read: Have You Been Consuming Stale Eggs? Here Are 4 Easy Ways to Tell)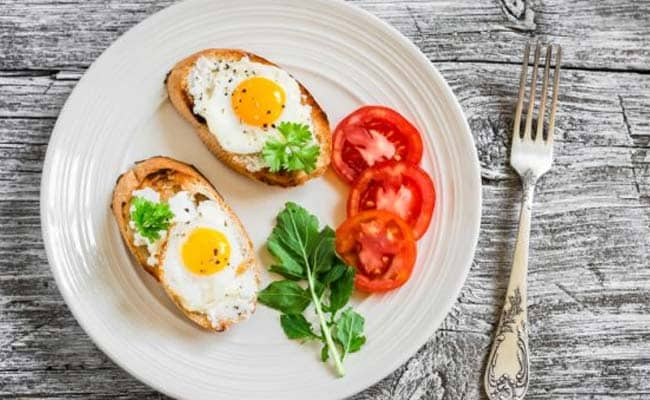 2. Egg Yolk Face Mask
Another very effective (and quicker way) to have strong and shiny hair is applying an egg mask. You can mix other renowned and nutrient-dense hair care ingredients to your hair mask such as curd, besan, olive oil and avocado for added benefits.


Here are 3 egg yolk hair masks that you can try at home to treat damaged hair, promote hair growth, and induce natural shine to your locks.


1. For Dry Damaged Hair


Egg, Coconut Oil and Almond Oil Mask


Don't you just hate standing out in the heat and dusty weather stroking through your dry and damaged hair, wishing if there was any way they could come back to life instantly. This natural hair mask would help your hair to be stronger and more resistant to damage. Aloe vera acts as a great strengthening agent for your hair. Olive oil too is packed with healthy fats, which further strengthens and replenishes dull hair. Apply this mask twice or thrice in a week for best results.


How to make the mask: In a bowl, whip 2-3 tbsp. egg yolk with 4-5 tbsp. aloe vera juice. Heat 1 tbsp. olive oil for 10 seconds before mixing it in. Apply the mask all over your hair, starting from the roots. Leave it on for 30 minutes and rinse with cold water.


(Also Read: Onions for Hair Fall: An Inexpensive Way to Promote Hair Growth)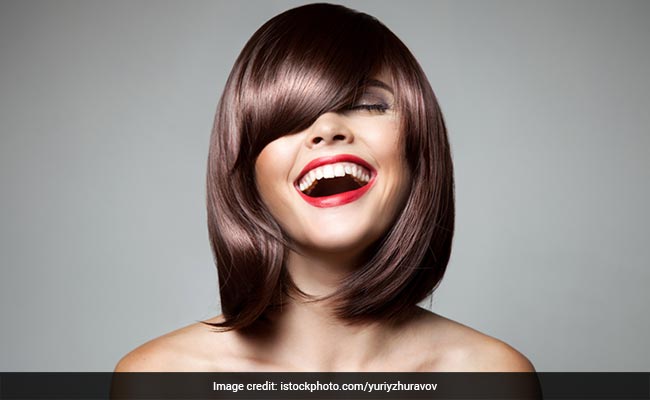 2. For Lustrous and Moisturised Hair


Egg, Banana and Honey Mask


This hair mask is packed with possibly all the essential vitamins, antioxidants, protein and minerals that will not only nourish your hair but also moisturise it from within. Olive oil and milk will give you with the much needed strength and shine that is missing from hair.


How to make the mask: Mix 1 whole egg with 1 mashed banana, 3 tbsp. milk, 3 tbsp. honey and 5 tbsp. olive oil. Mix all the ingredients together nicely in a bowl, making sure all the ingredients are blended well. Now apply this mask gently onto your scalp and hair. Let the mask stay for an hour and rinse it gently with your shampoo.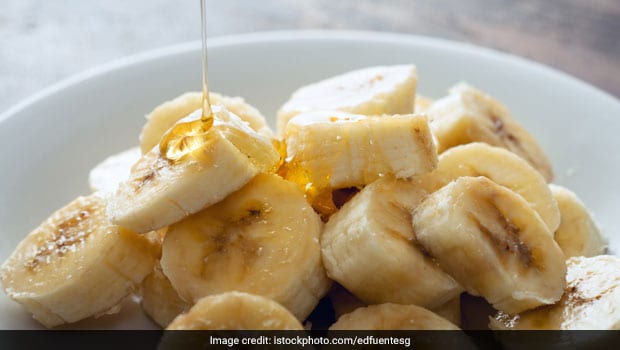 3. For Hair Fall


Egg and Curd Mask


Struggling with persistent hairfall? Bring egg and curd to your rescue. Eggs and curd together are a lethal combination to strengthen your hair from the very root and prevent hairfall. It conditions it from within and adds volume to your hair.


How to make the mask: Beat 1 egg and mix 3-4 tbsp. curd and 1 tbsp. lemon juice (it cleanses the scalp). Now gently apply the mask on your scalp with the help of a brush and let it stay for about an hour. Rinse off the mask with your shampoo.


Try these remedies and let us know how they worked in the comments below.


Disclaimer: This content including advice provides generic information only. It is in no way a substitute for qualified medical opinion. Always consult a specialist or your own doctor for more information. NDTV does not claim responsibility for this information.