Pongal is one of the most popular harvest festivals of South India, mainly in Tamil Nadu. It is a four- day long festival that falls in the month of 'Thai'( January- February) every year and marks the auspicious beginning of Uttarayan - the sun's journey northwards for a six-month period.
The festival gets its name from a Tamil word which means 'to boil' and is held during the season when rice, cereals, sugar-cane and turmeric are harvested. 'Ponga' literally means overflowing and is named so because of the tradition of cooking the new rice in pots until they overflow, which is symbolic of abundance and prosperity.
The harvest festival is celebrated all over India with different traditions in each region. It's known as Lohri in Northern India and Bhogali Bihu in Assam. It is celebrated as Bhogi in Andhra Pradesh.
In Uttar Pradesh, it is called Makar Sankranti which is marked by kite-flying. People exchange homemade delicacies like ladoos and gur on this day. They also prepare delicacies with sesame and khichdi with rice and lentils.
(Delhi Gears Up for Harvest Festival, South Indian Style!)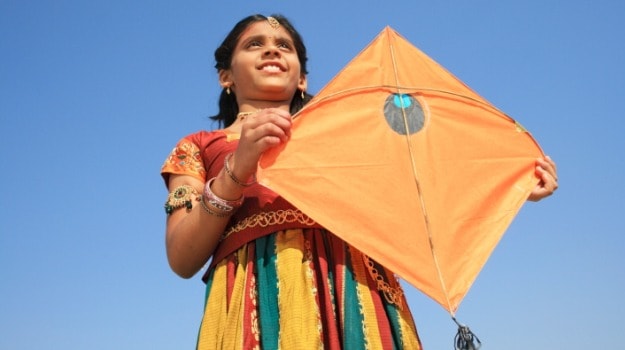 Southern states have a special and unique way of celebrating Pongal. The first day is called bhogi where many people get rid of old household items and purchase new household items. This marks the start of a new cycle.
On the second day, people worship the sun god, Surya. It is celebrated by boiling fresh milk early in the morning till it overflows - a tradition that is the literal translation for Pongal. Women decorate houses with kolam (designs) using rice flour and red clay. Mattu Pongal is the third day on which people worship cattle. Cattle play an important by providing dairy products and fertilizers. They are also used for transport and ploughing and are treated as wealth. The last day of festivities is called Kaanum Pongal, when people go on picnics and spend time with family and friends. In fact, the word Kaanum means 'to visit'.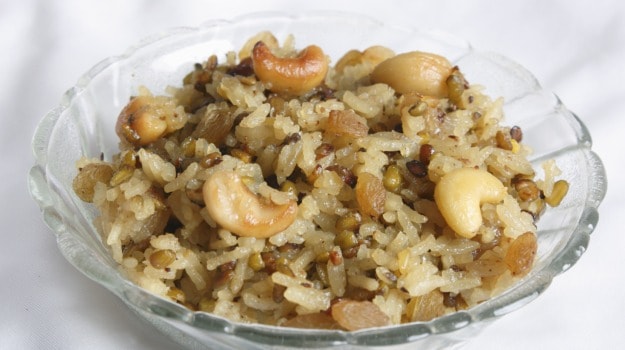 Special South Indian dishes like sarkarai pongal, chackra pongal, rava and khara pongal are relished during the harvest festival of Pongal making the occasion a gourmet's delight. The most important aspect of this festival is cooking the Pongal dish. Ven Pongal is made of rice mixed with moong daal, ghee, cashew nuts, raisins and mild spices. There's also a sweet version of pongal called Sakkarai pongal. It's made with jaggery. Pongal is cooked in clay pots, on stoves made with stones and wood is used as fuel.
We bring you some of the authentic recipes to make this day special -
Recipe by Chef Niru Gupta
Rice pongal is a popular dish of Tamil Nadu. This spicy version is made with rice, moong dal and peppercorns.
User Recipe by Akshara Adidravida
A traditional South Indian dish that is usually offered at temples. It is typically served for breakfast.