Photo Credit: Patna/ Facebook Page
Littis dripping with pure
desi ghee
teamed up with
baingan
and
aloo ka chokha
reminds us of the typical Bihari culinary experience. Litti-Chokha is a special delicacy from Bihar that is famous everywhere across India. The flavours represent the earthiness of Bihar and you can find it at street stalls and even in fine-dine restaurants. Here's a little back story on how this much-loved regional dish evolved.
What is Litti Chokha?
Puja Sahu who runs PotBelly Cafe that serves Bihari cuisine in New Delhi tells us, "Litti is a dough ball stuffed with sattu and roasted until cooked and then dipped into pure desi ghee to enhance the taste, while Chokha is a blend of baingan (eggplant), potatoes, tomatoes and a lot of spices. Chokha is not cooked like a regular sabzi rather it is a roasted vegetable mix. Some people like roasting Litti Chokha with mustard oil to get that pungent flavour."Famous for its rustic taste, Litti Chokha is a Bihari delicacy where the Litti is made of whole wheat flour, stuffed with sattu (powder made out of black chana), herbs and spices and baked over coal or cow dung cakes and then finally drizzled with desi ghee. Dry versions of Litti are also available. Chokha is a mix of grilled eggplant with chilies, onion tomato, cumin powder, coriander and turmeric powder. The best part about Litti Chokha is that it is healthy in a way that both the dishes are roasted and grilled. There is no frying involved in it, off course, minus the desi ghee.
(Also read:
Bihari Food: 7 Best Recipes
)

History of Litti Chokha
According to Puja, "I believe Litti Chokha was eaten by peasants and farmers in Bihar before becoming a popular dish across the country. The reason was it was fairly cheaper and because it had cooling properties, it kept them active throughout the day in summers. Litti and Chokha both were roasted in cow dung cakes. Over the years, it has evolved with people adding new flavors to the cuisine and inventing their own renditions."
It is also believed that Litti was first cooked in the Magadh kingdom before becoming popular in Bihar. Litti was an apparent staple food in the court of Magadh and places around it. Litti rose to prominence during the times of Tantia Tope and Rani Lakshmi Bai and became an important meal during war times, majorly because it needed very less water and could be baked without using any utensils, thereby making it an easy dish to prepare. Another reason for its popularity back then was that it could stay fresh for as long as two to three days.(Also read: Sattu Sharbat: The Desi Summer Cooler You Must Try)


This dish underwent many changes as new rulers came in. During the Mughal period, emperors were served littis with payas and shorbas. Eventually, Litti came to Bihar and was paired with Chokha.
Litti Chokha is a healthy combination because it does not have too much cooking oil added to it. Both are either roasted or baked. Of course, desi ghee adds to its calories but you can choose to avoid it or use a little bit of it. Also, pure desi ghee comes with its own set of health benefits unlike your refined oils. The sattu powder used to make Litti has amazing cooling properties and keeps you energized throughout the day. Chokha is made with grilled eggplant which is a brilliant source of dietary fiber, vitamins, manganese, folate and phytonutrients like nasunin and chlorogenic acid that act as antioxidants.


Here is our brilliant recipe of Litti and Chokha you can try at home and do share your feedback. Litti
Recipe by Chef Niru Gupta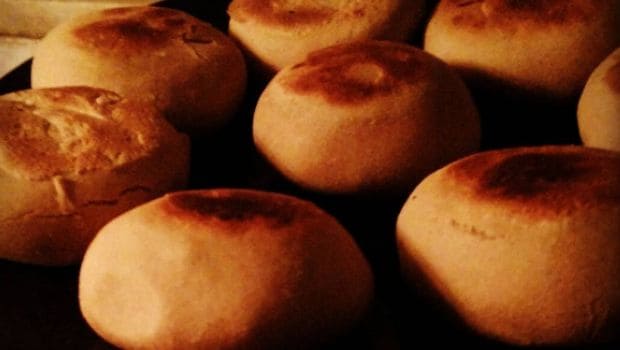 Photo Credit: Shitanshusharad/ Instagram
Ingredients:
Oven temp: 400 F- 200 C
2 cups whole wheat flour
1/4 cup ghee
1 tsp salt cold water to mix oil for deep-frying
For the filling:
1 cup sattu (powdered roasted gram)
2 tablespoon oil
1 teaspoon cumin seeds
1/8 teaspoon asafoetida
3/4 teaspoon garam masala
3/4 teaspoon chili powder
2 tablespoon powdered fennel seeds
2 teaspoon powdered coriander seeds
2 teaspoon salt
1 1/2 teaspoon powdered amchoor (dried mango powder)Preparation:1. Mix the filling ingredients together and keep aside.
2. Make the dough.
3. Mix in the flour, salt, ghee and enough water to make a stiff dough.
4. Cover and leave to rest for at least 15-20 minutes.
5. Make about 20 smooth balls from the dough.
6. Roll into 1/4" thick rounds. Pinch edge all around and wet.
7. Place a ball of the filling in the center, and bring the wet edges together, covering the filling completely.
8. Press together to seal. Roll between palms to make it smooth.
9. Bake in a pre-heated oven for 10 minutes, then lower the oven temperature and bake another 20-25 minutes, till brown and cooked through.

Chokha
Recipe by Chef Aditya Bal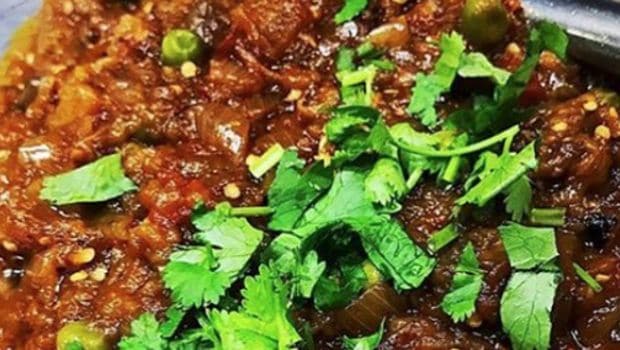 Photo Credit: thetropicalindian/Instagram
Ingredients:
1/2 cup mustard oil
3 large tomatoes, charred
2 medium brinjals, charred
3 potatoes, boiled and mashed
1/2 teaspoon red chili powder
1/2 teaspoon turmeric powder
1 onion, chopped
3 green chillies
1 lime
1 bunch of fresh coriander
Salt, to taste
Preparation:
1. Smoke out the mustard oil in a heavy bottomed
kadai.
2.Puree the charred tomatoes, fry this puree in the oil for 5-6 mins till the puree turns a deep red.
3. Peel the skin of the brinjal and roughly puree the flesh.
4. Add the mashed potatoes and brinjal puree into the
kadai
and mix well to combine.
5. Into the mixture add the red chili powder, turmeric and salt as per taste and cook out the vegetables on a low flame, stirring constantly.
6. Chop the onion and green chillies.
7. Add them into the Chokha, mix well and take off the flame Finish off with a squeeze of lime, garnish with fresh coriander and serve hot!