Potato Recipes- Love them or hate them, but there's no ignoring potatoes. The ever so versatile and humble ingredient is used widely in almost all types of cuisines to make a smorgasbord of dishes - from fries and wedges to cutlets, curries, bakes and pies. Did you know that the world's favourite root vegetable was brought to India by the Portuguese? The word 'potato' comes from the Spanish word 'patata'. It's interesting to know that potatoes are eco-friendly crops. They are easy to grow and require minimum fertilisers and chemicals. When buying potatoes, choose ones that have a smooth skin and firm texture. Avoid ones that are sprouted or with a greenish tint. This means that the potatoes have been exposed to light during storage which can sometimes produce a bitter taste. Fried, baked or boiled, despite tasting delicious in any form it's often touted as a starchy companion. Love it or hate it, you definitely cannot ignore it. The soft mash readily soaks in flavours from other ingredients and as such is easy to be cooked in a number of ways to treat the taste buds.


So, how to cook incredible dishes using potatoes? There's absolutely no limit to the possibilities. Here are our 15 best potato recipes which we think are a must try - from Honey Chiili Potatoes and Aloo Chaat to Gratin and Dum Aloo, you will be spoilt for choice.

Here Are 15 Best Potato Recipes | Best Aloo Recipes For You To Try:


Potatoes stirred in with cross border flavors. Made in desi ghee, a mash up of potatoes, capsicum, sweet corn, cabbage and a few spices. Served with freshly made besan ki roti.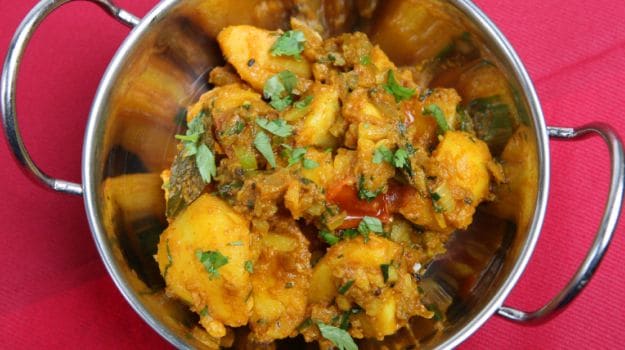 Try this Pakistani-Style Potatoes Bhujia with Besan ki Roti and impress your loved ones. Image credits: iStock
Dum aloo made Lakhnavi style! Fried potatoes stuffed with paneer, mingled in a rich, masaledar onion and tomato gravy. Great for laying out an elaborate spread!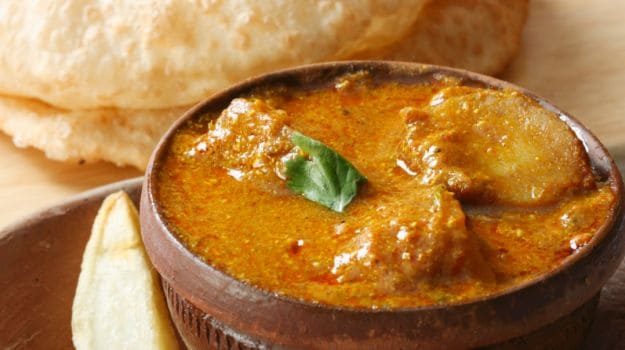 Dum Aloo Lakhnavi​: A perfect dish for your lunch parties. Image credits: iStock
A popular snack from the streets of Maharahtra. Batata translates into potato in English. Mashed masaledar potatoes coated in a thick
besan
(chickpea flour) batter and deep fried till golden. Served with a tangy
chutney
.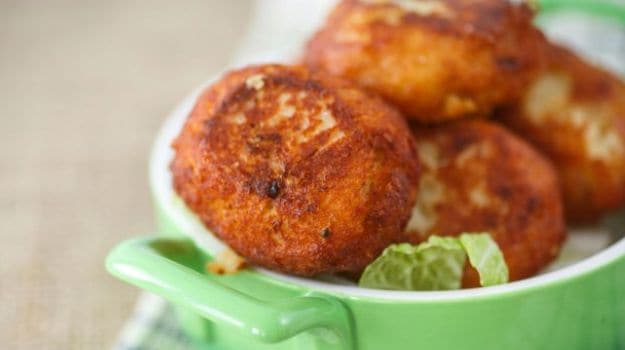 Batata Vada: An evening snack that your kids will love. Image credits: iStock
An oriental favorite with many! A quick and easy snack to impress those unannounced guests.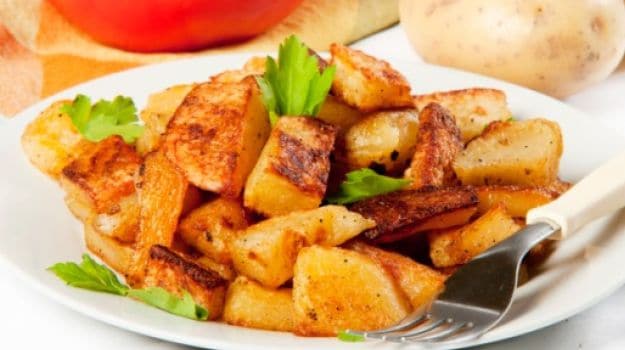 Honey Chilli Potato: No birthday party goes without this yummy delight! Image credits: iStock
A popular deep fried potato chaat from the streets of Delhi. Tossed in tamarind and mint chutney, this fried aloo chaat is a must try.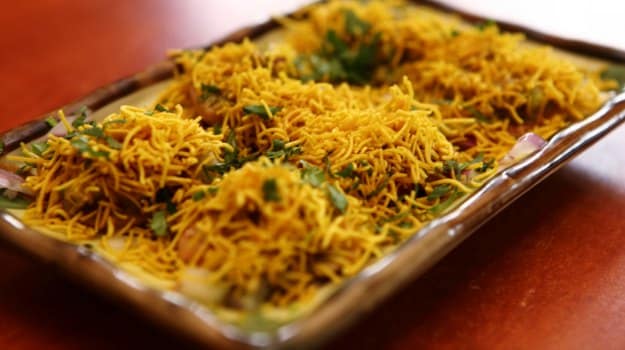 Dilli Ki Fried Aloo Chaat: Quite popular among chaat lovers! Try this recipe and treat your kids. Image credits: iStock
Dig deep into the layers of thinly slices seasoned potatoes and cheese, baked golden brown. A meal that satisfies the soul!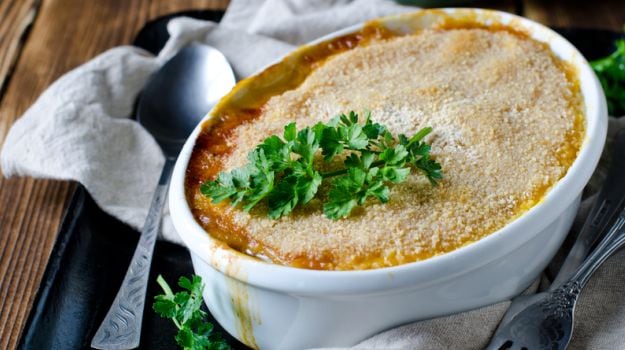 Gratin of Potatoes with Garlic Cream: A perfect recipe when you have unexpected guests at home. Image credits: iStock
For all the spice lovers! Potatoes cooked with the tang of tomatoes and the fire of chillies. Perk up your everyday meals with this fiery recipe.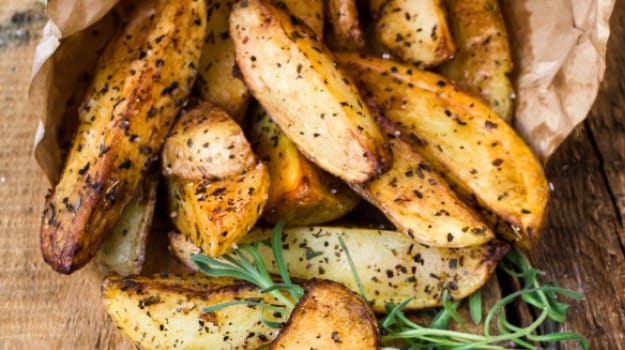 Spicy Potatoes: Surprise your kids with this yummy potato delight! Image credits: iStock
Fried potatoes tossed in achaari flavours of chillies, mustard seeds, vinegar and sugar. A recipe that makes for a light and interesting meal!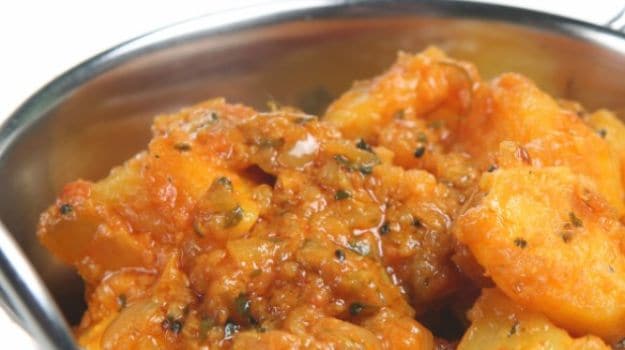 Bored of aam-ka-achaar, try this Aloo Ke Achaar. Image credits: iStock
A quick and crispy potato snack. This recipe was shared by Tara Deshpande in the gourmet session at The Imperial, New Delhi. The recipe is a part of her book "A Sense for Spice".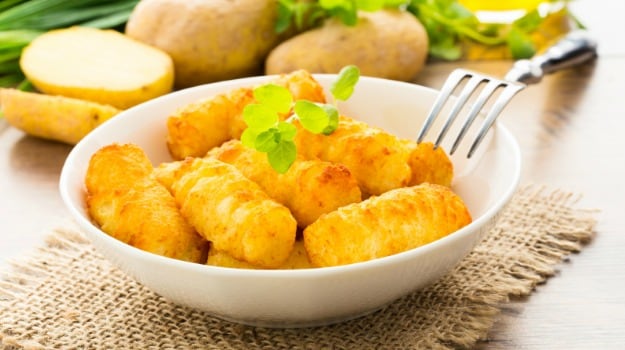 Bangbang Batata: A perfect evening snack for those little hunger pangs. Image credits: iStock
Potatoes stir fried with aromatic masalas, lemon juice, ginger, chillies and the pungent taste of heeng. Perfect as a quick, hassle-free side dish.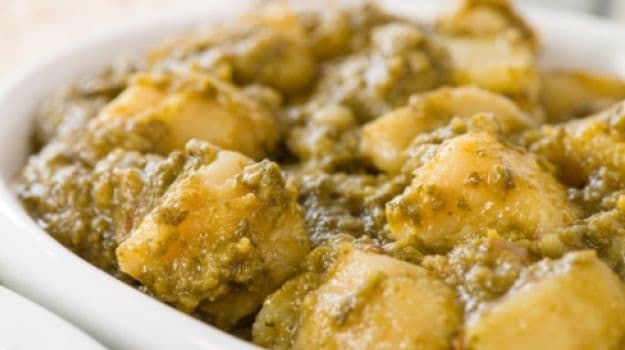 Heeng aur Dhaniye Ke Chatpate Aloo: Pair them with soft butter naan. Image credits: iStock
Thinly sliced potatoes are deep-fried till they're crisp on all sides and then sprinkled with salt, pepper or really any seasoning of your choice.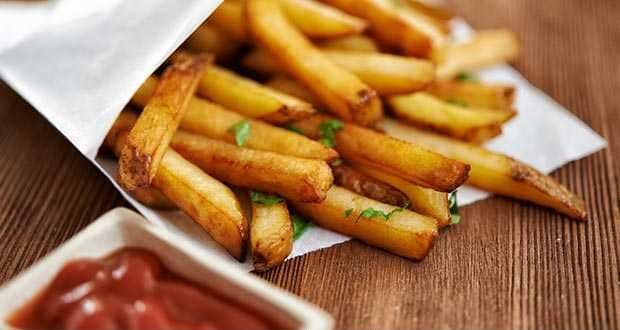 One of the most loved finger food by kids and adults alike! Image credits: iStock
This vegetarian recipe 'Mughlai Aloo'' is all you need to make for your dinner after a long tiring day. This dish features a rich and traditional blend of aromatic spices and potatoes dipped in a luscious gravy.


Goan Aloo vindaloo is the vegetarian alternative to the classic vindaloo curry. This curry is known for its hot and spicy flavours that will excite your tastebuds and make you salivate.


With the goodness of the ever so versatile potato, this velvety and luscious veg (aloo) kofta can be paired with lachcha paratha or pulao. Try this out as your next lunch/dinner spread.


A hearty aloo recipe with generous amount of crunchy onions, tomato paste and a burst of aromatic spices.
So many aloo dishes can ready you for a lunch party every day of the week. Go and try each one of them and be the best chef around.