Fast Food to Have Warning Labels Like Cigarrete Packets, Suggests Ram Vilas Paswan
NDTV Food | Updated: March 23, 2016 13:18 IST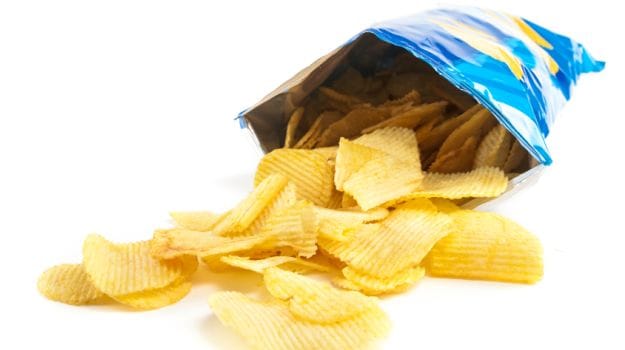 It was only a few weeks ago when the Delhi Government directed schools in the national capital to consider banning sale of food items which are high in fat, sugar and salt content from their canteens and sensitize students about their ill effects. But the jury is still out.

Supporting the cause, Consumer Affairs Minister Ram Vilas Paswan has been pushing for stricter food safety practices. Recently, he pitched for a statutory warning 'not healthy food' to appear on all junk food packets like chips on the lines of the warning on cigarette packs. The Minister announced that he will write to the Health Minister on this issue.

In 2014, Latin American countries like Chile and Ecuador imposed a new labeling system where packages would have warning labels if their food is high in sugar, salt, calories or fat. They also put a ban on advertising unhealthy products to children. Borrowing from their concept, Ram Vilas Paswan suggests that if cigarette packets can carry warnings then even junk food should. "In some countries, it is written on the label if junk foods are healthy or not. We do not. We have received suggestions if cigarette pack can carry a warning 'it is injurious to health', then why not have a 'not healthy food' warning on junk foods," Paswan said.
He also revealed the theme of this year's World Consumer Rights Day – 'Antibiotics off the Menu'. A study conducted by the Centre of Science and Environment in 2014 tested 70 chicken samples from the Delhi-NCR region. About 40% of the chicken samples contained residues of commonly used antibiotics. Besides this, residues of more than one antibiotic were found in 17 percent of the samples. Talking about the ill-effects of antibiotics in foods, the Minister said, "Antibiotic resistance is spreading all part of the world. We need to urgently curb excessive use of antibiotics in farming and foods."

Expressing concern over the content of labels being written in small letters, Paswan said, "The letters on the labels and their size is so small that no consumer can read it. We have been debating about this for the last two years. We need to increase the size of the label so that it's clearly visible." Though the state officials are required to keep a check on such matters, but the industry can self-regulate and follow an ethical business code of conduct, he said. Last year, he also suggested that food packages should only have the 'expiry date' and not the 'best before date' as this can be confusing for the consumers and urged the the Food Safety and Standards Authority to look into such labeling issues.

The government also plans to improve the warranty system to protect the consumers. Once the new Consumer Protection Bill is passed, it will pave the way for introduction of e-warranty for products sold to consumers. This will help in tracking of goods and consumers sold globally and the consumer need not keep the documents related to warranties and guarantees in physical forms. The industry will maintain the stock of warranties on behalf of each and every consumer in digital format, he added. At present, this framework only exits in the United States.

The government and the industry have signed an agreement and pledged to implement a self- regulation code of ethical business which covers six broad principles including 'never indulge in unfair trade practices', 'marketing products ethically' and 'responding to consumer complaints promptly'.


With inputs from PTI