Food Trend Alert: Avocado Toast is the Next Big Thing
Jayne Orenstein , The Washington Post | Updated: May 10, 2016 12:08 IST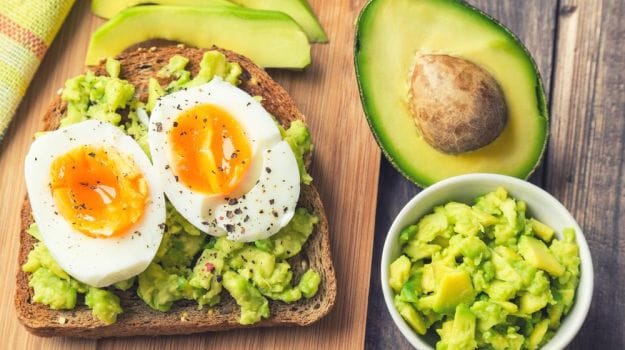 Avocado toast has come to define what makes food trends this decade: It's healthy and yet ever-so-slightly indulgent. It can be made vegan and gluten-free. It's so Instagrammable that #avocadotoast has over 100,000 posts. And most important of all: It is wholeheartedly endorsed by Gwyneth Paltrow.

Tracking down the origin of avocado toast is not as simple as tracing back the Chinese chicken salad trend to Wolfgang Puck's Chinois. It's not in "The Joy of Cooking" or some other go-to master cookbook, mainly because it does not require a recipe. In areas where avocados are commonly found, like Mexico, California and Australia, people have always eaten the fruit on corn tortillas or toast. Mexican chef Pati Jinich joked that the Latin American version is avocado "tostada," since the tortilla might be toasted.

Avocado toast as we know it today started to take hold in the early 1990s. The first recorded sighting on a menu might be in 1993 when Sydney chef Bill Granger started serving it at his cafe, bills. Then in 1999, British chef Nigel Slater suggested a smashed avocado on toast recipe in his column for the Guardian. In the United States, New York's Café Gitane is often cited as the originator of the dish, and can be credited as the source for many copycats - especially the ones that are often seen on Instagram, perfectly dotted with red pepper flakes. Café Gitane owner Luc Levy and Chef Chloe Osborne said the dish has definitely been on the menu since 2006, but it could have been served even earlier than that. As a child in Australia, Osborne would visit a family friend in Queensland, where she was served avocado on toast.

'The thing of putting things on toast is very Australian,' Osborne remarked recently over the phone. 'It stems from the British breakfast. Fresh tomatoes on toast has been an Australian breakfast for a long time.'
The Internet seized on Cafe Gitane's avocado toast, which is why the restaurant is often cited as the "O.G. of avocado toast." Prominent food blogs seized on the simplicity of the dish and posted recipes based on Gitane's version. In 2008, The Kitchn posted a recipe re-creating it, and earlier this year, Deb Perelman, who runs Smitten Kitchen, credited the restaurant for the recipe that she published.

Probably the most prominent moment in avocado toast history, however, was when Paltrow included a recipe for it in her 2013 cookbook, "It's All Good." In it, she acknowledges how stupidly simple it is: "Truthfully this is one 'recipe' both Julia [co-author] and I make and eat most often! And it's not even a recipe," she writes. "It's the holy trinity of Vegenaise, avocado and salt that makes this like a favorite pair of jeans - so reliable and easy and always just what you want." (In her new cookbook, "It's All Easy," she includes three recipes for avocado toast.)

Food bloggers started copying her recipe and introducing their own versions. Bon Appétit magazine published a recipe for "Your New Avocado Toast" in its January 2015 issue. It's on T-shirts. In March, viral worlds briefly collided when Meryl Streep was turned into avocado toast on the @tasteofstreep Instagram.

At this rate, it seems like we haven't even reached peak avocado toast - which is a literal thing. If you look at the Google Trends data, searches for "avocado toast" continue to rise.
The recipe has been personalized and iterated on by so many reputable chefs and food magazines that it has elevated avocado toast from a simple way to showcase avocado to a food trend to a visual feast as iconic as baked Alaska. Now avocado toast is more than just a meal - it's a meme.

(c) 2016, The Washington Post