Let's admit it, no matter how far or wide we travel, nothing can ever match the versatility of the humble egg. Delicious, nutritious and easy-to-make, eggs find their way to our plates almost every single day, and thankfully, in more than one way! Be it in the form of breakfast, lunch or even dinner. Besides creating a number of 'eggceptional' delicacies, eggs are very healthy and also known to have a very high protein content. If you love having eggs in different forms, here we bring you 5 North Indian egg recipes for you to try in the comfort of your home.


From delicious egg tikka and tandoori egg to egg Makhani and Dhaba-style egg curry, these recipes can be enjoyed for lunch or a quick snack any day, or you can also prepare them on special occasions. So, without any further ado, let's get started with the list.
Here's A List Of 5 North Indian Egg Recipes To Try From:
1. Tandoori Egg
Tandoori recipes are enjoyed by everyone, be it tandoori chicken, fish, paneer and more. Here we bring you one unique entrant to the list of tandoori recipes- it is called Tandoori egg. The making of this recipe is quite similar to other tandoori recipes, only variation is the addition of eggs in it. Here's the complete recipe.
2. Egg Tikka
Can you imagine a special occasion or any get together without tikkas on the table? Well, we certainly can't! Similar to other tikka recipes, this tikka recipe also involves the usage of fiery and tangy masalas, curd and heavy cream making it a more wholesome and satiating dish. Find the recipe here.
3. Egg Makhani
We have got a special recipe that will blow your mind. A close cousin of butter chicken and paneer makhani, this recipe also involves luscious gravy cooked with a dense paste of onions, tomatoes and cashew nuts. Find the recipe video here.
4. Dhaba Style Egg Curry
There's something unique about roadside Dhaba that makes their recipes very distinctive as compared to other recipes. Be it their simple dal, paneer Makhani or butter chicken, all these recipes taste just so amazing. Adding to this list, here we bring you one more Dhaba style recipe known as Dhaba Style Egg Curry. Pair it up with naan, tandoori roti, the choice is yours! Find the recipe here.
5. Egg Tawa Masala
Perfect aroma and texture of tawa with a citrusy kick, this egg delight is all you need to perk up your lunch or dinner spread. And the best part is this recipe requires minimum ingredients and gets ready in just a matter of minutes. Click here for the recipe.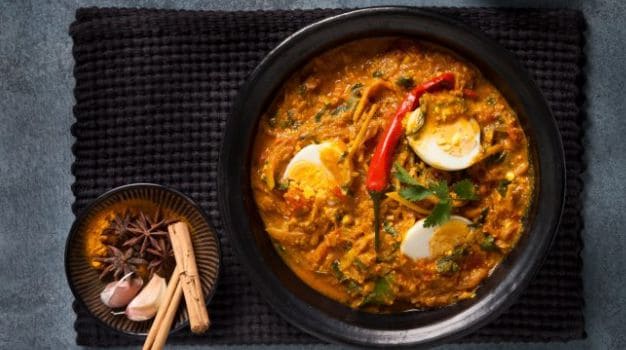 Try these 'eggceptionals' recipes as your next dinner/lunch spread. Let us know which one turned out to be your favourite in the comment section below. Happy Cooking!