Pan-Asian cuisine has gained immense popularity in India in recent years. Be it the ever-popular Japanese sushi, Chinese dumplings, pad-Thai noodles, or Korean ramen, these dishes enjoy a huge fan following in the country, and you'll easily find plenty of restaurants serving these lip-smacking delicacies. The reason for its growing popularity is that it shares a striking resemblance with the palate of Indians. It offers an interesting blend of sweet, salty and spicy flavours that take your taste buds on a culinary ride. If you're someone who enjoys cooking, recreating the flavours of restaurant-style Pan-Asian food may seem like a daunting task. But trust us, it's no rocket science. You only require a little bit of patience and some basic ingredients that are a must while cooking Pan-Asian food. Here are 7 such ingredients that'll help you recreate restaurant-style Pan-Asian food at home and must be stocked in your pantry. Take a look.
Also Read: Enjoy The Best Of Pan-Asian Cuisine At These 7 Places In Delhi-NCR
Here Are 7 Essential Ingredients For Pan-Asian Cooking:
1. Soy Sauce
Let's start the list with the most popular Pan-Asian ingredient - soy sauce. This is something that you must've noticed in almost every Pan-Asian dish. It is usually served on the side in the form of a dip or is included in the recipe itself to give the dish a naturally dark colour.
2. Rice Vinegar
Vinegar is easily found in almost every kitchen. But for cooking Pan-Asian food, it's best to get your hands on rice vinegar. Since it is not too acidic in taste, it helps balance out the flavours of a dish. If you're planning to cook something that has extra spice in it, make sure to add some rice vinegar for best results.
3. Coconut Milk
Coconut milk is used extensively to make Asian curries. But if you're wondering why, it's because it helps make them super rich and creamy. It's the reason behind their irresistible taste and beautiful texture. So, don't hesitate to add some the next time you plan to make an Asian curry at home.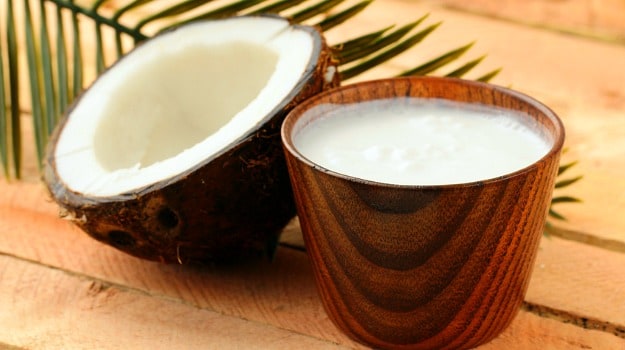 4. Sesame Oil
You must always use sesame oil for cooking Pan-Asian food. Why? It is because it helps add an extra oomph of flavour to the dishes which regular vegetable oil won't be able to do. You can use it for stir-frying veggies or meat, or even use it towards the end after the food has been cooked.
Also Read: 13 Best Asian Recipes | Easy Asian Recipes | Quick Asian Recipes
5. Oyster Sauce
The thought of adding oyster sauce to your dish may sound scary, but trust us, it'll do wonders for your dish. It helps give the food a naturally thick glossy texture and also brings out savoury flavours. It works exceptionally well for flavouring various types of meat and veggies.
6. Lemongrass
Another ingredient that you definitely do not want to miss out on is lemongrass. Its irresistible taste and aromatic fragrance can almost instantly make any dish taste better. Adding lemongrass to your food may also help cut down on any other strong flavours that it might have.
7. Miso Paste
If you want to further enhance the flavour of your dishes, you can try adding some miso paste to them. Made using fermented soybeans, it helps provide an interesting flavour that you'll absolutely love. You can use it as a glaze for meats, add it to your soup, or even incorporate it into your salads.


Now that you know about these ingredients, make sure to stock your pantry with them to enhance the flavour of your Pan-Asian dishes. Happy Cooking!
About Vaishali KapilaVaishali finds comfort in eating parathas and rajma chawal but is equally enthusiastic about exploring different cuisines. When she's not eating or baking, you can often find her curled up on the couch watching her favourite TV show - FRIENDS.