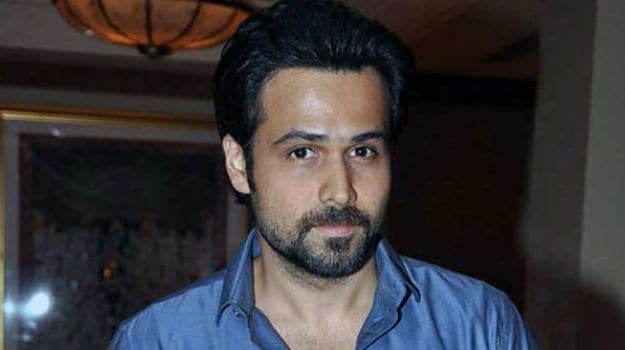 Emraan Hashmi's Baadshaho hits the theatre today. This is the second time the actor is pairing with director Milan Luthra and actor Ajay Devgn, after 'Once Upon A Time In Mumbai', and expectations from Baadshaho are at an all time high. The actor made quite a mark in the industry with movies like Dirty Picture, Raaz and Murder series. However, when his professional career was going places, his personal life met the biggest low when the actor's four year-old son was diagnosed with first stage of cancer at the age of four in early 2014. The incident took both, him and his wife, by shock, and the actor spoke about how his son's painful chemo sessions ripped his heart. But his child braved it all with a smile. Overwhelmed by the toddler's zeal and will to live, Emraan along with co-author Bilaal Siddiqui penned a book about his son's fight against cancer, titled The Kiss of Life: How a Superhero and My Son Defeated Cancer. Published by Penguin Books India, the book is an overwhelming account Ayaan's cancer treatment. Emraan was praised by his peers in both Bollywood and outside for such a brave initiative.

On the work front, Emraan's plate is full with exciting roles and opportunities. the actor has long established himself as a credible actor, and vowed us with his dedication and discipline towards his role. Emraan has also developed into a fitness freak, who likes to mould his body to suit his characters.

Also read:(Varun Dhawan's Workout Routine and Diet: Fitness Tips Straight from His Trainer)


Unlike his contemporaries who are busy bulking up to flaunt their beefy biceps on screen, Emraan believes in the idea of overall fitness, and not narrowing his focus down to just one area. His training revolves around full body exercise, and includes a combination of cardio and strength training. While his workout mostly involves endurance training, he also likes to mix it around. Emraan makes it a point to workout five times a week for an hour at least, skipping out on which feels like a 'sin' for the actor. He has five normal training days, however, when he is travelling or is involved in a shoot, and can't make window for his daily routine, he tries to catch up on cardio. The actor admits his trouble areas to be his chest and back. The chest training tends to get too bulky for him if he does heavy weights, but because the chest area is essential, he works around different variations of push-ups.

Emraan usually works out for two days and then takes a break on the third day, and repeats the pattern again by working out for two days. He also does a bit of yoga sometimes. The actor admits that working out has instilled a renewed sense of discipline in him.

Also read:(Shahid Kapoor's Diet and Fitness Routine: The Secret Behind the 'Rangoon' Star's Look)


Emraan thinks his metabolism is one of his biggest strengths. He does not put on fat very easily, even if he indulges occasionally. But Emraan believes it is important to monitor his diet for fitness. The actor steers clear of junk food, and sweets or dishes with a lot of masala. He loves pizzas, but hasn't had a single slice in four years. Price to pay for that fit body!

The actor follows a strict diet, and believes it is okay to binge once or twice but not more than that, and one must also need to put extra hours in the workouts to deal with that. Emraan takes five to six small meals a day, which helps him stay rejuvenated throughout the day.

The actor is not so fond of eating outside and prefers home-cooked meals. His daily diet is mostly Indian. It is a mix of both vegetarian and non-vegetarian food that is rich in proteins. Even when the actor is travelling, he makes it a point to carry fruits, juices and curd. The actor doesn't really have a sweet tooth, and stays away from indulging in sweets, or sugary foods.

His lunch typically include two to three chapattis, dal, curd and vegetables. His dinner, on the other hand, has two chapattis, one vegetable and a portion of dal. Emraan believes in having a light dinner and is a strong supporter of the fact that a healthy balanced diet is the key to a strong body. The actor also understands the importance of good sleep and ensures to sleep for at least seven hours in a day.


Here's wishing the actor all the luck for his latest release Baadshaho.


About Sushmita SenguptaSharing a strong penchant for food, Sushmita loves all things good, cheesy and greasy. Her other favourite pastime activities other than discussing food includes, reading, watching movies and binge-watching TV shows.