The Story of How Arhar Became India's Favourite Dal
Anoothi Vishal | Updated: March 28, 2018 11:33 IST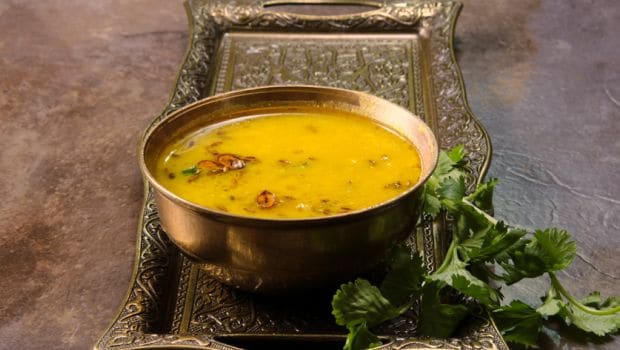 pulses are used in the Subcontinent, hulled, often split, cooked in water almost like gruel and combined with rice to offer a complete protein diet to vegetarians, is quite unique. Nowhere in the world do we see such a predominant use of dals in diets and certainly not quite in this fashion.

What is equally remarkable is how dals unite disparate culinary traditions in the country. Almost every region, every community however different and widespread, historically and geographically separate has a dalliance with dried lentils. And all these dals are cooked almost in identical ways, with water, salt and haldi, even though the tempering or the seasoning may differ from region to region.

Does India have a favourite dal? And if so, which one? To my mind that status must go to the arhar—the yellow pigeon pea, as no one quite calls it. Arhar is what unites the Subcontinent, in its various manifestations in different states, at least so many of them that the rule of chana (in Bengal), moong and urad must be discounted, even if they clamour equally for our palates.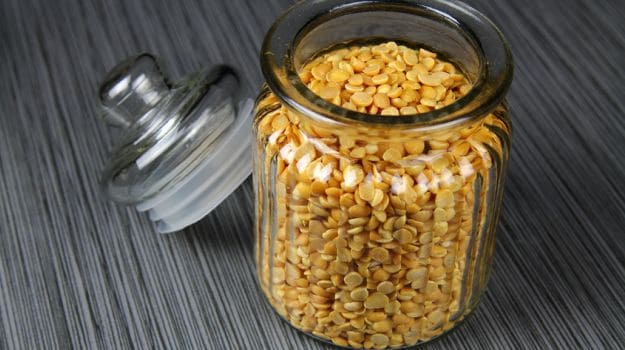 In the north, in the Gangetic plains of UP and Bihar, no self-respecting summer lunch can be complete without watery and mashed up arhar that has been cooked with a bit of raw mango in it. That tartness, along with even a simple tempering of cumin and asafoetida, injects liveliness into dull days. Amchoor arhar and a simply sautéed dish of potatoes with rice is what home meals mean to so many and continue to excite considerable nostalgia.
That nostalgia of those from Bihar and UP can perhaps only be countered by the varan-bhaat nostalgia those who grew up in the Deccan have. Varan, just plain arhar dal, with boiled rice and toop, a dollop of ghee—I never quite understood what the excitement was about. But perhaps it is just about what elsewhere in the country, in Punjab, for instance, would be immediately identified as "maa ke hath ka pyar", or some such!

It's really in the south that the arhar gets more complex and therefore much more interesting. This is the stronghold of the sambhar. And as we by now know even above the Vindhyas, there is not just one kind of sambhar. From the Udupi version, which comes with onions and tomatoes and is deemed sweeter to the puritanical Tam Brahm version, there are as many different kinds of sambhars as there are communities in India and stars in the sky perhaps!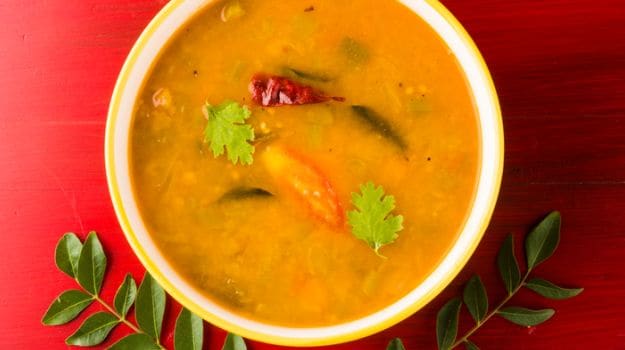 The uniqueness of each style of sambhar obviously depends on the sambhar masala as also the souring agent being used. But in this sea of disparity, what gives the dish its character—what makes the sambhar sambhar really—is dal, tuvar dal (though there are recipes that suggest using masoor or a mix of dals for sambhar too ), the most dominant lentil used to make this genre of dishes.

The story of how the sambhar came about is an instructive tale. Apparently, Sambhaji's Maratha army used to the amti (another similar dish that uses a spice mix in the tuvar dal) brought it down further south. Some spices changes, more sourness got added into the favour profile, curry leaves, coconut and other flavours got stirred into the pot and what emerged was the sambhar. It's as delicious a narrative as the dal itself.

In Andhra, the pappu charu is a delicious version of the arhar, soured by tomatoes—just like the dal fry of Punjabi dhabas even though the tempering uses different spices in both the cases to give us two distinct tastes. The tale of the arhar dal has many twists and turns, each highlighting culinary ingenuity: same base material, different spices and you get a new dish every few hundred kilometres.

Disclaimer:

The opinions expressed within this article are the personal opinions of the author. NDTV is not responsible for the accuracy, completeness, suitability, or validity of any information on this article. All information is provided on an as-is basis. The information, facts or opinions appearing in the article do not reflect the views of NDTV and NDTV does not assume any responsibility or liability for the same.


The way