GoFood, the latest delivery app to launch in the UAE, allows conscious consumers to do the right thing and support their local food and beverage community. Because it is directly run by the restaurant owners themselves, delivery fees goes to the restaurants. There are no membership or signing fees and by their patronage, GoFood customers have the added bonus of directly supporting their favourite local restaurants by ensuring the restaurants do not pay high commissions to third party aggregators.


Some of the city's most popular F&B brands have already joined #GenerationGo as the GoFood community likes to be called and there are currently more than 2000 restaurants currently on the platform.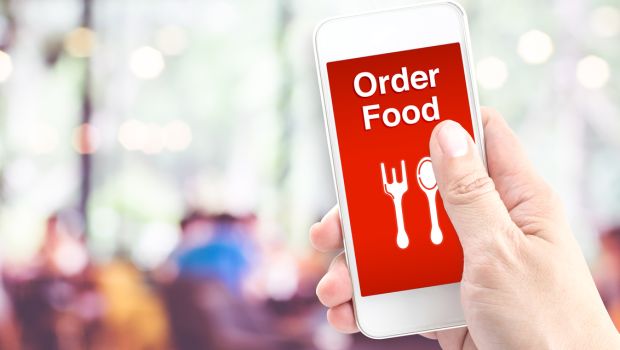 Ordering food online never got easier than this. Photo credits: iStock

Craving some fast food? Why not order from She Burger, Nando's, Subway, 800 Pizza, Charley's or Pret to Go? Want to treat the whole family or spending the evening with a group of friends? Don't look any further than Café Bateel, Villa Beirut, Tony Roma's, Chicken Tikka Inn or Chinese Palace. Other neighbourhood favourites on the app include Chicking, Jamaica Blue, Kulcha King, Logma, Calicut Paragon and Hatam.
In keeping with the giving mind-set of the brand, customers get 25 percent off on their first 3 orders and can look forward to a wide array of exciting promotions and special offers designed to keep them coming back for more. The app was recently augmented to include 'GoFood Grocery', a next-day fresh grocery delivery service in Dubai.

Offering a wide assortment of everyday essentials, including baked goods, fresh fruits and vegetables, dairy and meat, frozen food, household essentials, pantry items and so much more, GoFood Grocery requires a minimum AED 100 order offset by an introductory 30 percent discount on all orders from now until 31st August and a nominal AED 12 delivery fee.


GoFood remains vocal for local with local UAE farmers an integral part of the supply chain. When customers use GoFood Grocery, they are also supporting local farmers directly and once again contributing to the greater good of the community.


The GoFood Grocery fulfilment model of not using third-parties but being the supplier ensures a seamless shopping experience where quality is never compromised. It also enables GoFood to keep track of stocks and offer delivery within 24 hours.
You can now order groceries at your convenience.

For added convenience, online pre-payment and contactless delivery are options given to GoFood and GoFood Grocery customers and the highest levels of hygiene are maintained across all facets of the service. From regular sanitisation of all storage facilities and delivery vehicles to delivery agents undergoing regular temperature checks and wearing PPE for added safety, customers can rest assured that GoFood offers s a safe and reliable delivery service.