Biting into bright red strawberries is heavenly, don't you agree. The sweet and sour juicy mix can easily make you fall in love with these berries. Not only are they mouthwatering, but also
possess numerous health benefits
. According to the book Healing Foods by DK Publishing, strawberries are rich in antioxidants. Other than being rich in vitamin C, they also contain manganese, folate, potassium, B vitamin and other essential minerals and vitamins. Despite their super health benefits, who would like to bite into a mushy, flavourless and watery strawberry that can completely put you off? So, it is extremely important to identify the fresher ones while buying. Let us guide you on how to buy and store these juicy delights. Use these tips to get your hands on the freshest produce of the season.
How to buy strawberries
1. Shop seasonally
Strawberries may be available through the year, but they should ideally be bought and stored during winters. It is the perfect season to cherish its fresh flavour. So one of the most important factors to look out for buying these berries is to find them during winters.(Also read: 10 Best Strawberry Recipes)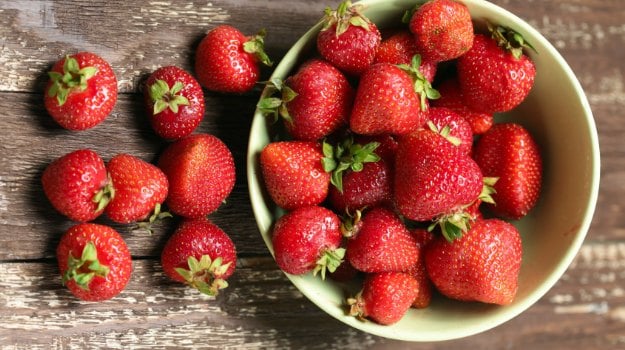 Strawberries nowadays are available through the year​

2. Smell the strawberries
One of the best indicators of a stale strawberry is its smell. The freshest berries are the most fragrant. If you find its smell slightly mushy and unpleasant, do not buy them. Try buying strawberries from a local store than a supermarket as they may have fresher and juicier lot.
3. Examine the outer cover
A fresh strawberry should be firm to touch, bright red in colour and should be free of moulds and bruises. Do not pick up green berries in a bid to ripen them at home, considering they barely have any flavour. Also, fresh berries will have stems, or caps fully attached to the fruit, bright green in colour, indicating they are fresh.
4. Size matters
Rather than picking up large sized berries, pick the medium ones as they tend to have more flavour and juices as compared to the latter. Larger berries, in fact, may be hollow from inside and full of water, which can ruin the taste. Smaller berries may have a hard bottom packed with seeds.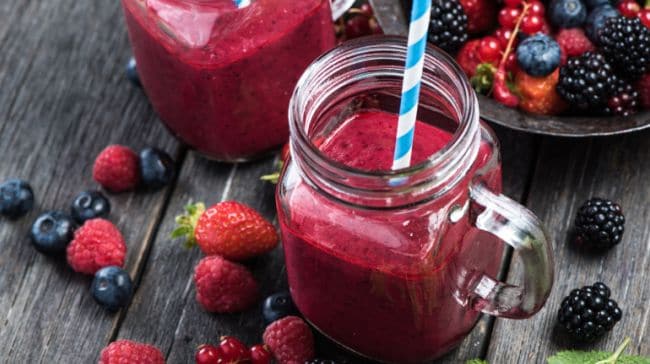 Rather than picking up large sized berries, pick the medium ones​How to store strawberries
Here are some tips and tricks to store the fresh lot to enjoy later and make them last long.
Do not wash the strawberries after you have bought them, unless you want to eat them. Strawberries soak up the water, which may make the berry mushy and inedible. Therefore, wash them right before consumption or use.
If you are not planning to eat the strawberries immediately, you should ideally freeze them so that they don't spoil.
Even if you keep them in the fridge for a while to enjoy them slightly cold, make sure you wrap them in a paper towel in order to prevent dampness.
If you plan to eat them in an hour or two, make sure you don't pluck off their stems. So, even if you grab them after two hours, you will find them fresh and ready to be devoured.
Refrigerating the strawberries keeps them for about one or two days while by freezing you can store them for slightly longer. Add these seasonal delights to your pies, sauces, salads and cereals or just eat them as is.