What is a cake without its fondant? The fondant is what adds beauty to cakes. Making fondant requires a precise technique; it needs to be smooth and preferably have a clean finish, as it can make or break your cake - both in taste and appearance. We all know that the store-brought fondant is neither good in taste nor very cheap to buy. Therefore, it's always better to make fondant at home, which is not that difficult to make and can save you from spending too much money. Moreover, it can also be easily stored, fully wrapped, in room temperature and can be used for a longer period of time. There are a variety of fondants to choose from, including rolled, poured, and quick-poured fondant. Poured fondant is a sweet paste usually used as an icing or filling for cakes and other pastries. Rolled fondant, on the other hand, is more like sweet dough. Many pastry chefs and bakers drape sheets of rolled fondant over their basic cakes to cover them before decorating.


So, if you are looking to learn how to make fondant, then you are at the right place. All you have to do is to follow these easy-peasy recipes of making fondant.


(Also Read: 10 Best Easy Cake Recipes)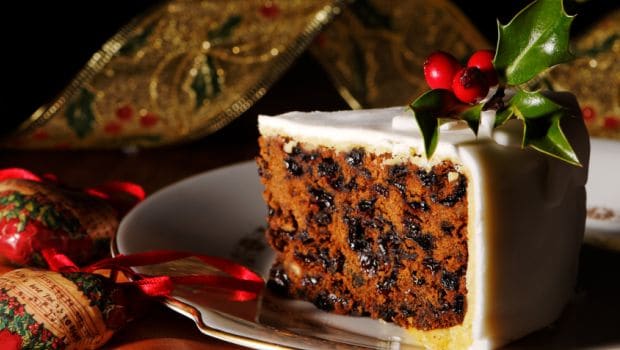 How To Make Traditional Rolled Fondant

Rolled fondant is considered as very reliable to work with. A traditional rolled fondant is easy to colour and lasts for many months stored in an airtight container at room temperature.



Ingredients to make traditional rolled fondant:
1 tablespoon gelatine
¼ cold water
4-5 cups sugar
½ cup corn syrup or glucose
1 tablespoon glycerine
1 tablespoon melted butter (optional)

Method:
In a bowl, add powdered sugar and make a hole at the centre.
Now take a saucepan, add cold water and sprinkle gelatine powder on top to soften for about 5 minutes.
Heat the gelatine and stir until it is dissolved and clear. Do not boil.
Turn off the heat and add glucose and glycerine. Stir well until it is blended properly.
Now, pour the mixture into the well of sugar, and mix until all of the sugar is blended.
Use your hands to knead it persistently until it becomes smooth and textured.
Butter can also be used to knead the dough to prevent it from dryness.
Wrap it in a plastic bag or Ziploc bag and store it for a week.
Use it whenever required in the meantime.

How To Make Marshmallow Fondant



It is very easy to make and less-time consuming. It is also relatively cheaper to make in comparison to regular fondant.

Ingredients to make Marshmallow Fondant:
1 pack of marshmallows
2 tablespoons of water
4 cups powdered sugar
1 tablespoon melted butter (optional)

Recipe on How to make fondant
Put marshmallows in a bowl and add water to it.
Microwave it for 1-2 minutes until it becomes puffy and expands.
Sprinkle powdered sugar and mix it with spatula to make it free of lumps.
Start kneading it consistently till it reaches a level of smoothness.
Add butter to the dough and continue to knead it.
When it becomes firm in texture and easy to stretch, then it's done.
Wrap it in a plastic bag or Ziploc bag and store it for a week.
Use it whenever required in the meantime.

Now, you know how to make fondant, it's time to use it for other purposes than just placing it on cake.


(Also Read: How to Make Marshmallows at Home)
Here Are 5 Ways Of Using Fondant Other Than On Cake


Fondant-decorated Cookies
Cookies are delicious in itself. But, what makes it even tastier is a yummy fondant on top of it. There are several cookie-cutting ways to use fondant. It also offers people the opportunity to be artistic when it comes to baking and icing.



Fondant-glazed cinnamon rolls
Cinnamon rolls are a guilty pleasure of so many people with sweet tooth. They are little sweet rolls when covered with fondant, they taste just heavenly.


Fondant-covered fruits
Fruits are healthy. They are also light and serve as a great side dish to many foods. When fruits are covered in poured fondant, they fill you up and taste something else altogether. A lot of people prefer to add them on fruit salads for a yummy breakfast.



Fondant-filled candies
Fondant-filled candies are absolutely amazing. You can use these little treats as return gifts for children's birthdays or wedding favours. Soaked in food flavouring, they can be presented very colourfully on festive events too.



Fondant-topped milkshake


You can make the ultimate freak shake by adding fondant onto the shake. The milkshake can include fruits, candies and cake pops - all drizzled with poured fondant. It makes it quite heavy and delicious in taste.


(Also Read: 8 Best Healthy Cookie Recipes)