It's that time of the year when sunburns, dehydration, loss of appetite, mood swings and so on become a constant feature. Yes, we are talking about the severe summer months especially in the capital region. People often dread the approaching of
summer
. Well, who likes going out under the scorching sun, sweating profusely and tanning excessively? However, there's no need to crib. There are always two sides to a coin and summer too comes with its positives that outnumber the negatives it brings along. We just need to build on these positives to set our mood right.
Swimming and pool parties, weekend getaways to the hills, cooling juices like honeydew lemon and watermelon, which are known to reduce body heat, are effective means to beat the heat. Apart from these, fruit salads come effectively to the rescue. Think summer and the first thing that comes to mind are refreshing fruits. With a great range of fruits available in the market, you could consume fruit salads as a coolant in the harsh summer months. Not only are they refreshingly delicious, but come with health benefits too.(Also Read: Delhi Summer Tips: 8 Ways to Beat The Heat)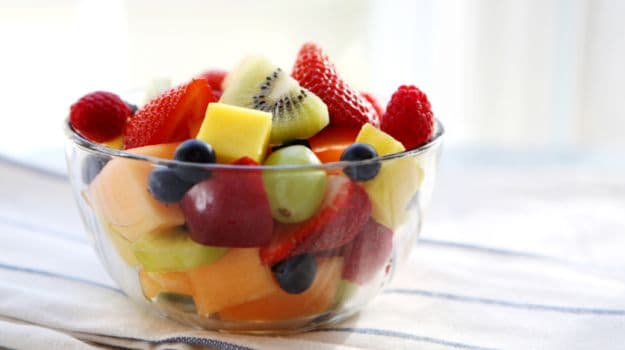 Picking the Right Fruits
It is essential to keep in mind the kind of fruits that could be utilised in a salad during summers. This is because several fruits have a tendency to blacken, rot and so on if exposed to long hours of heat. There is a huge list of summer fruits that form great salads topped with some of the most nutritious items from the food chart including nuts, seeds, yoghurt and others.
The most sought after summer fruit is watermelon. In fact it is the most ideal choice for a salad in the summer. Owing to its composition, it tremendously helps to keep the body temperature down. Mango, the king of fruits, is the most widely consumed fruit in the summer months. With vitamins and anti oxidants all packed into a single fruit, it is a healthy and delicious inclusion in a salad.
Berries too are a hot favourite for the burst of colour and flavour they add to a fruit bowl. Be it strawberries, raspberries, blueberries and so on, they are an excellent storehouse of antioxidants and fiber. They are known to reduce body inflammation. Litchi and plums are great seasonal contents for a refreshing summer salad too.(Also Read: 8 Indian Wonder Berries and Their Health Benefits You Don't Want to Miss!)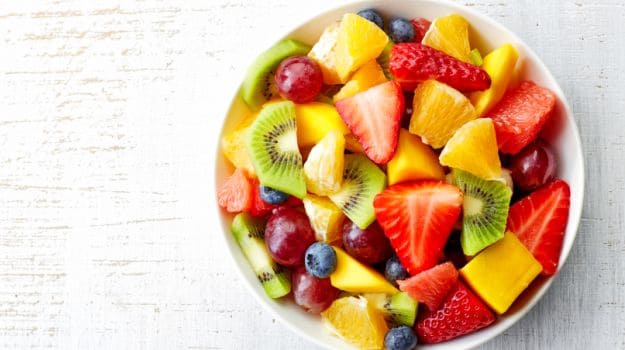 How to Spruce Up Your Fruit Salad
Looking for exciting ways to spruce up your fruit bowl? Well, to add to the flavour, you could tip in yoghurt, honey, fresh juices, nut butter and so on. It is observed that a majority of individuals consume their salad based on how good it looks. Diverging away from the "never judge a book by its cover" concept, this is a reality. Thus, some chefs recommend using colourful fruits along with interesting toppings, for instance. Another viable option would be to grill the fruits to lend a caramalised flavour to the salad.
Unique ways of serving could include placing the salad in a watermelon cover, pineapple or a hollow coconut. It simply adds character to the fruit salad and is more tempting. All you need to do is take the whole fruit, slice it into two and scoop out the flesh to make room for serving the salad. Today, there are a variety of edible flowers that can be added to a fruit salad too.
Thus, going with the current trend of being fit yet consuming food items that satisfy one's taste buds, fruit salads are the most suitable alternatives and must be incorporated in our daily diets for a boost of health.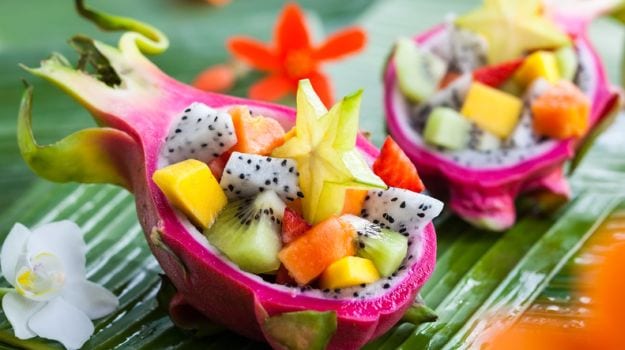 Disclaimer:
The opinions expressed within this article are the personal opinions of the author. NDTV is not responsible for the accuracy, completeness, suitability, or validity of any information on this article. All information is provided on an as-is basis. The information, facts or opinions appearing in the article do not reflect the views of NDTV and NDTV does not assume any responsibility or liability for the same.