Photo Credit: Facebook/Gulf MultiCuisine Souq Mesaieed

For years unknown, different types of rotis have made way to the Indian households so as to enjoy distinct cuisines from different regions across the country. One of the rotis that have a special place in our hearts is Roomali Roti, which has always been one of the best accompaniments with tandoor delicacies. You don't need a lot of ingredients, but the process of making a Roomali Roti is definitely an art. If you get this art right, you will end up eating one of the best rotis anytime you want. Read on as we tell you more about Roomali Rotis and the art of making Roomali Rotis at home.

History of Roomali Roti





Roomali Roti is an unleavened bread which is believed to have originated from the Indian subcontinent. The word 'roomal' means handkerchief, which is derived because of its structure. It is also popular in Pakistan and is called Lamboo Roti, which means long in Punjabi. It is believed to have originated in the Mughal Era.





According to Celebrity Chef Sadaf Hussain, "There are so many dishes that we have but perhaps Roomali Roti has one of the funniest origins. Roomali Roti is thin bread popular in North India and Pakistan. It got the name because of the structure and usage in its initial days. Mughals actually gave us a lot of different kinds of dishes and one such thing was this bread which was used as a handkerchief to wipe the excess oil from the food. The Khansamas used to put this bread on the table for the kings in the shape of a folded handkerchief. I think the closest family member of this bread is Lavash, which comes from Armenia. The Armenian cooks used these breads to stock up food during war in one giant pot."

(Also read: Recipe of Bheja Masala with Roomali Roti)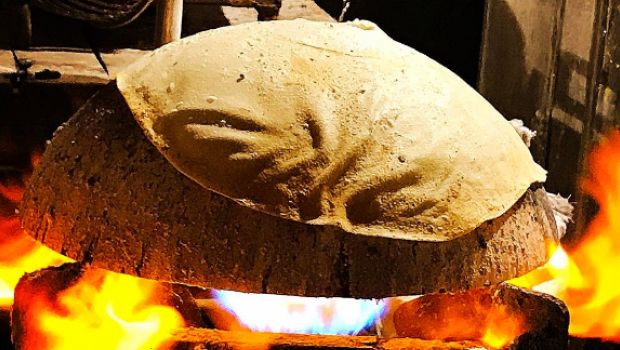 Photo Credit: Instagram/uditvedant
Roomali Roti is also one of the finest rotis you will ever eat. Legend has it; a conventional Roomali Roti is fine enough to go through a finger ring.
How is Roomali Roti Prepared?
Roomali Roti is prepared from unleavened dough of different kinds of wheat flours, including atta and maida (all purpose flour) sieved together and further kneaded with milk and salt. The dough is then kept aside for about 30 minutes. These extremely thin and supple rotis are cooked on an inverted kadhai and folded. To get the handkerchief-like thinness, chefs spin the dough in the air. Nowadays, you can see many interesting variations of Roomali Rotis that are irresistibly delectable.
Chef Sadaf tells us, Roomali Rotis are generally served with thick gravies and best eaten with tandoori delicacies. They are enjoyed best with Kebabs, Nihari, Rolls and Korma.

(Also read: Khamiri Roti: Everything You Need to Know About Mughal's Favourite Bread)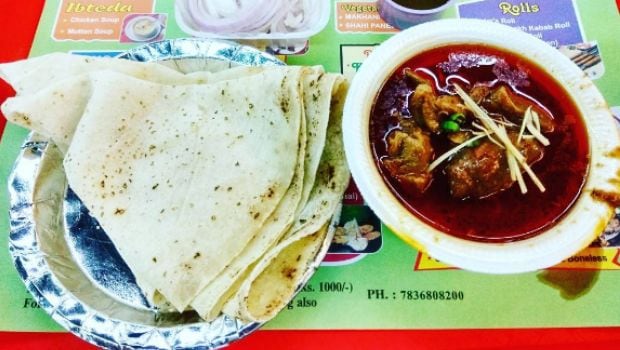 Photo Credit: Instagram/madhuchhanda11
Here is a recipe to make a perfect Roomali Roti at home and we bet you would love it -
Roomali Roti
Recipe by Chef Niru Gupta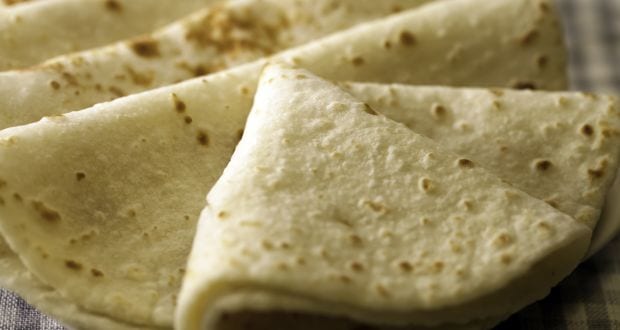 Photo Credit: Facebook/Gulf MultiCuisine Souq Mesaieed
Ingredients:
3 cups whole wheat flour
1 cup refined flour
2 cups water-to knead
Dry flour to help with rolling
Method:
1. Mix the wheat flour and refined flour together, and knead into soft and sticky dough.
2. Cover and keep aside for 2-3 hours.
3. Shape the dough into small walnut-sized rounds.
4. Place a shallow griddle or kadhai upside down over the stove, and heat it.
5. While waiting for the griddle or kadhai to get hot, roll out the roti.
6. This takes a lot of practice as the roti should be almost translucent. The dough will have to be dusted with dry flour often, as it is sticky and soft.
7. When it is rolled out, keeping the heat on high, place the roti over the griddle and leave for 10-12 seconds, or until small bubbles start appearing over the surface, and the underside is a light brown.
8. Turn-over at once and cook till the other side is a speckled brown too.
9. Remove from the griddle. Fold it into quarters and serve.