Rose water is not only amazingly fragrant but also extremely versatile. It can be used extensively in the kitchen, as a skin care tonic, perfume, cooling mist and linen freshener. Rose water has abundant antioxidants that help strengthen skin cells and rejuvenate skin tissues. The aroma of
roses
acts as a powerful mood enhancer and also has calmative properties. While there are various brands selling this magic potion, you can easily make it at home without having to add an iota of extra ingredients. Ideally, considering the pink colour of the rose petals, the rose water should also have a pink hue; however, most of us do not get the technique right. Worry not, as we bring you the right way to make rose water with rose petals at home.
Uses of Rose Water
We list down the ways in which home-made rose water can be brought to use:
Add fragrance to home-made cosmetics or face packs
Can be included in shampoo or hair rinse
Can act as a room spray
It can act as a cooling mist and sunburn relief
Can be a facial toner
(Also read:
10 Rose Water Benefits: From Antioxidants to Anti-Ageing
)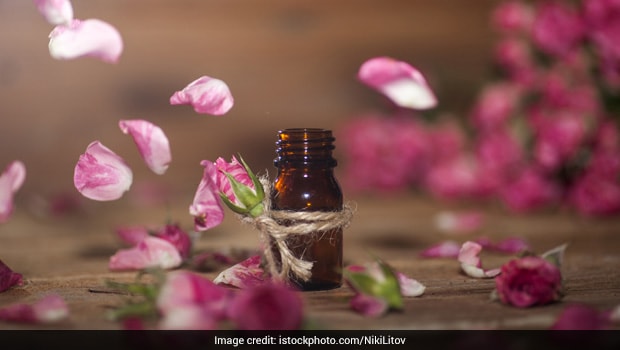 Rose water is not only amazingly fragrant but also extremely versatile​
How to Make Rose Water: The Process Involved
There are various ways by which you can prepare rose water with petals at home; however, here's a relatively easier method that you would want to follow.
By Simmering Rose Petals
If you have bought the roses from outside, make sure you have washed them for more than 5-6 times. You don't want any residue formation on them.
Take one fourth cup of dried or half cup fresh rose petals in a sauce pan and pour one and a half cup of water in it.
Cover the saucepan with a lid and bring the water to a boil.
Once the water boils, lower the flame and allow the water to simmer and soak up the colour and essence of the rose petals.
Ensure that the colour on the petals have faded or become colourless.
This process should take about five minutes. Now, let the water cool completely.
Use a sieve to remove the rose petals and store the water in the container.
Once it is cooled down completely, put it in the refrigerator for about one week before you start using.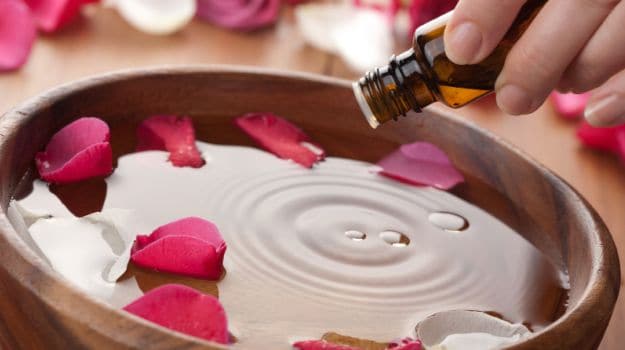 If you have roses growing in your garden, then pick them early in the morning ​
How to Choose Rose Petals
There are various varieties of roses and if you are lucky enough to grow these pretty flowers in your garden, you wouldn't have to think much. If you have roses growing in your garden, then pick them early in the morning when the blossoms are the most fragrant. If you are purchasing roses from outside, ensure they are grown in organic environment; that is they should be pesticide free so that your rose water is not full of chemicals.
Here's a simple way to make rose water from rose petals without any chemicals that could harm your skin. Do let us know if this method worked out for you or not!