Admit it, you've more than often walked into a supermarket and walked out with more
groceries
than you'd set out to buy. We've all done it at some point or the other - bought
asparagus
without knowing what to do with it, let an avocado or two rot in the fridge, and hoarded on sauces and relishes we only remembered after they had touched their expiry date. According to the UN Food and Agriculture Organization, about 1.3 billion tonnes of food is wasted every year! This should definitely be reason enough for us to try and make an effort to minimise waste and make informed food choices.This is where grocery-shopping tips come handy, especially the ones that also save us money.
Here are a few ideas to get you started:
1. List it Out
For most of us, making lists is not a favourite thing to do. But they work like a charm. Maintain a notepad, you even get special expense tracking notebooks, and make an inventory of all the things that are on their way to getting over. Take this list with you when you're out shopping next, and stick to it as much as possible. And if you're a perfectionist, keep lists that are divided into perishables and non-perishables.
2. How Much is Too Much?
Keep an eye on how much you're buying. For instance, do you really need six bars of the same soap just because it is on discount? What if you don't want to use the soap after three bars are over? You'll probably go buy something else, and ignore the remaining three. The same goes with food. Fruits and vegetables should be replenished on a weekly basis, and dry products every fortnight, or even a month. You don't want fungus growing on your food now, do you?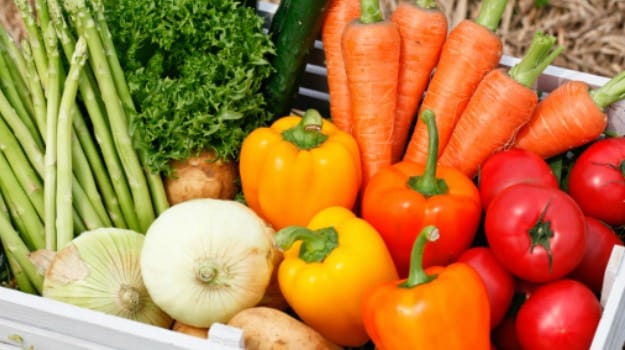 3. Follow Storage Rules
Every product comes with an ideal storage instruction. Some need to be stored in dry places, dark containers, and so on. Follow those instructions to make sure your ingredients last till you're done with them. For instance, bread can't stay out for too long so unless you're a large family of bread addicts, buy smaller loaves. And if you still have some left, you can refrigerate it for a day or two, and warm it in a toaster.
4. Pick Tasting Samples
If you like experimenting with food products, such as yours truly, try to buy the smallest size of anything first. It lets you figure out whether you like it at all or not, and whether to make it a part of your daily diet. Unprocessed cheese is one such example. You might like the sound of an exotic varietal, but it may not last beyond two to three days. So buy the smallest quantity possible. This will prevent you from spending too much on one thing.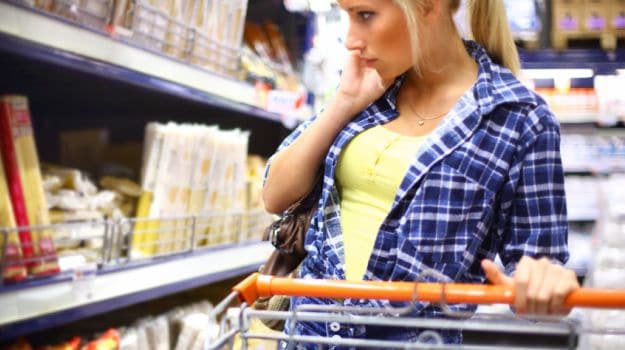 5. Strike a Good Deal
Clubbed offers are a great way to save money when you're buying groceries. Keep an eye out on deals such as two for the price of one on spices, cereals, flours, and other household goods that you are familiar with. You're unlikely to change your mind in a month.
6. Trust Technology
Interesting apps such as Walnut (Android), Spending Expense Tracker (iOS) and Spending Tracker (for iOS) are a great boon to those who aren't quite organised when it comes to managing household expenses, or any such expenses for the matter. While some might require you to key in your daily expenses, and then calculate how much you've spent where to give you an overall result, some automatically read your SMS-es as you swipe your card etc, to track your expenses. Get one of those apps on your phone if you don't believe in blackboard lists or notebooks. Then there are numerous online grocery stores to help you too.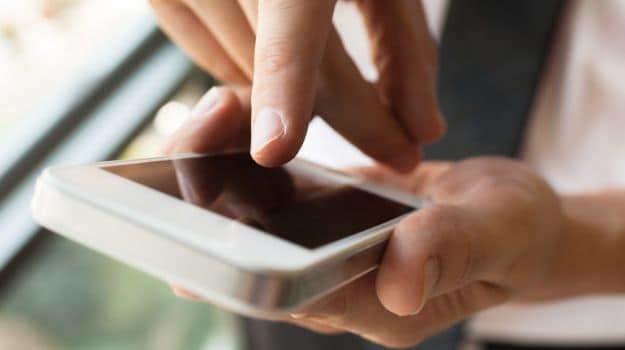 7. Plan your Meals
If you can plan your meals every week, you can buy exactly what you need, and not splurge on food products that you won't end up eating after all. Make that plan, and your grocery list is right there. Buy what you need, and maybe spare a little amount of a few indulgences.About the Author:Priyadarshini Nandy would love to call herself the writer who "divides her time between London and Prague", but being able to call both Bengaluru and Kolkata her home is equally gratifying. As an independent journalist, she writes about food, theatre, travel, and more food, for various publications - new age and old school.
Disclaimer:
The opinions expressed within this article are the personal opinions of the author. NDTV is not responsible for the accuracy, completeness, suitability, or validity of any information on this article. All information is provided on an as-is basis. The information, facts or opinions appearing in the article do not reflect the views of NDTV and NDTV does not assume any responsibility or liability for the same.(This story has not been edited by NDTV staff and is auto-generated from a syndicated feed.)