Popularly known as
bhindi
in India,
okra or ladyfinger
is a common vegetable that is seen across the country. While some love it and others hate it, the truth is that it all depends on the way it is cooked. If done right, you will find yourself digging into this
veggie
every given chance.With winters coming to an end,
bhindi
is the seasonal vegetable for the next couple of months. You should make it a must on your grocery list to make the most of nature's offerings. Like other vegetables,
bhindi
too is cooked into
subzis
(stir-fries),
pakoras
(fritters), curries and the like. It is extremely easy to make and takes only about a few minutes. Moreover, it pairs well with a whole range of
masalas
. Some of the most loved
bhindi
dishes in India include
Bharwan Bhindi
(stuffed okra with a mix of spices),
Bendekai Gojju
( South Indian okra curry made with tamarind),
Dahi Bhindi
, and Crispy Masala Bhindi to name a few. So then what makes it garner hatred from others (that too a considerable lot)? Blame it on the slimy substance that secretes out once you slice or chop the slender veggie. It could be a put off, and sometimes difficult to handle during the
cooking process
. But, on the bright side, the slimy substance is actually good for your health, aiding in digestion. And, it also acts as a thickening agent while
cooking curries
. There are a few tricks which you need to keep in mind and you will be able to handle it just fine. For instance, wash the
bhindi
first, pat dry well with a kitchen towel and then chop them as per your recipe. Water tends to make it slimier.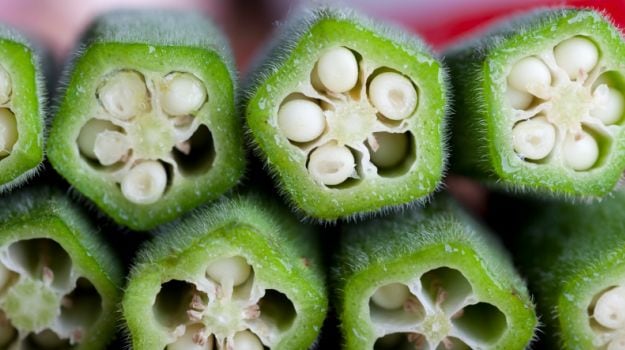 Tips on Buying -
Now coming to buying
bhindi
from the market, you need to pay your full attention. You don't want older
bhindi
which are really tough to chew once you cook them, and definitely not those infested by insects. So here's a quick guide to help you pick the best from the lot:
1. Say Green:
Vegetables
taste best when they are fresh. So look out for the ones which are bright green in colour and not dull or black.
2. Firm to Touch:
To pick the best, you need to put in a little effort because nothing in life comes easy. Try to individually pick each okra. Press it gently with your fingers and they should be slightly firm but not hard. If they are hard, they are really old and don't cook well.
3. Slender or Stout:
Bhindi
comes in different sizes; some are long and slender, and some are short and stout. The slender variety works best when you need to cook the pods as whole such as in curries or fritters. Use the shorter variety for
quick stir-fries
as it cooks really fast.
4. The Clean Look:
When you pick
bhindi
, make sure that it doesn't have blemishes or damaged spots. Sometimes, if you are not careful, you may find tiny black insects inside when you chop the
bhindi.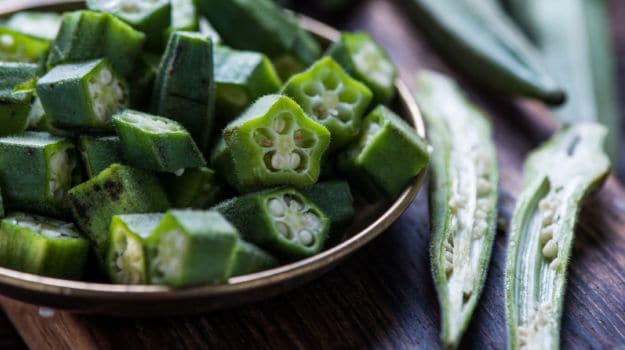 How to Store:
Point to remember: When you buy vegetables, don't do so in bulk but as per what you require for three to four days. The fresher they are, the tastier your food will be. If you are buying
bhindi
, try to consume it within two to three days, or it tends to turn slimy.The best way to store them is to first wash them with water, pat dry using a kitchen towel, place in paper bags or vegetable pouches, and keep them refrigerated (in the vegetable compartment).