Grocery Shopping Guide: How to Buy and Store Avocados
Plavaneeta Borah , NDTV | Updated: February 26, 2016 12:30 IST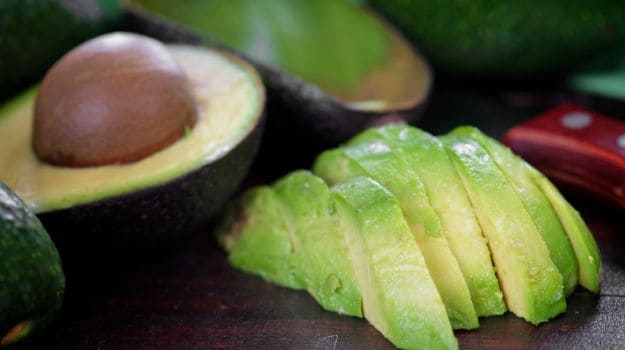 Say avocado and the first thought that comes to mind is the Mexican dish Guacamole. The creamy dip when topped on tortillas and nachos, along with other ingredients, makes them hard to resist digging into. It is not without reason that it is also known as the butter fruit. The melt-in-the-mouth texture of the ripened fruit can be used to create some stellar dishes.

Apart from Guacamole, you can use avocado in your sandwiches, salads and smoothies, or grind it to make avocado butter, which you can then top up your toasts with. When roasted or baked, avocado makes for a creamier treat. Crack an egg into the pit and bake it for a scrumptious morning treat, or chop them into neat slices and toss them in your salads or as a side to meat dishes. You can also make a lip-smacking avocado dressing by blending it along with a mix of spices and herbs. There's plenty you could do with this wonder fruit.
While it is loaded with fats, remember that they are the good kind which is beneficial for the heart and to regulate cholesterol level. Moreover, avocados are loaded with essential nutrients and carotenoids. So yes, you should include them in your grocery list to make the most of nature's offerings. But, there are a few things that you need to keep in mind while buying them from the market. It is a delicate fruit which tends to spoil really quickly. And you need to be able to pick the best kind depending on what you want to prepare and when you plan to use it. Smart Buying Tips

Here are a few pointers to keep in mind –

1. Skin Colour: The first step to picking avocados from the market is to look at the skin colour of the fruit. If it is vibrant green then it is the unripe fruit. As it starts to ripen, the skin colour transforms from deep green to black.

2. How Firm is it: When it comes to buying fruits and veggies from the market, always handpick them. You should inspect the fruit to pick the best from the lot. This rule is a must when buying avocados. Press the fruit gently with your fingers and check the firmness. This will help you determine when it is a good time to consume the fruit. Here's what you need to keep in mind –

• If firm, it will take about four to five days to ripen. So if you plan to use it for a party or feast over the weekend then pick these.
• If slightly soft, then it is in the process of ripening and will take about two days.
• If soft, then it is ready to eat.
• If it feels pulpy of mashed, then it is over ripe.

3. Check the Stem: Another trick to buying good avocados is to check the stem. If the area around it looks green when you peel it a little and is gentle on touch then it is a ripe avocado and good to buy. If it looks brown and is firm to touch then it will be an unripe fruit. Don't buy it if you want to use immediately as when you slice it, you will most likely find brown spots inside.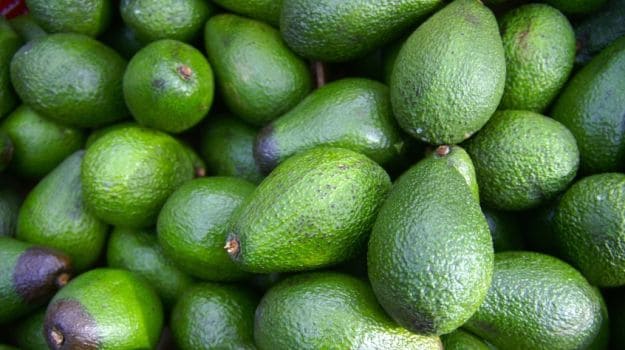 How to Store the Fruit

Avocados tend to ripen quickly. So even if you buy firmer ones and then don't store them properly, it is of no use. Remember that it is a delicate fruit, and hence you should be careful when and how you use it. If you are not careful then it can ruin your idea of the perfect dish because, of course, you want them to look fresh and green when you serve them. Here are some tips to keep in mind –

1. If buying the unripe fruit, keep it at room temperature and store in a dark place. It should be good to consume within three to four days.

2. If you have unripe avocados and you want to use them in two days' time, then you can speed up the ripening process by storing the fruits in a paper bag along with an apple or a banana in a dark place.

3. If you want to slow the ripening process, then keep the avocados in the refrigerator. The skin could turn black, but the flesh will stay firmer inside for a few days.

4. You can also slice the fruit in pieces or puree them and store them in the deep freezer.

5. If you are storing the fruit for a few days, make sure you rub a little lemon juice near the exposed stem area to prevent the flesh from turning brown. This trick also applies when you peel and slice avocados to use in your dishes. Always peel and use immediately, or don't forget to rub lime juice if keeping it out for a longer time.