It is rightly said that don't judge a book by its cover. In the culinary world, one of the examples of this statement is the root ingredient, ginger.
Ginger
maybe an unattractive rhizome, but it definitely doesn't lag behind when it comes to flavour. A prime ingredient in cuisines across the globe, its distinctive pungency with a lingering spicy note is what makes it acquire a royal standing in the kitchen. It has a miraculous ability to boost the
flavour profile
while cooking myriad dishes.In India, no curry is complete without stirring in a spoonful of ginger and garlic paste into the
masala
mix. It is also a favourite winter
ingredient
because of its warming property, and is often used to make
masala chai, chutneys
, and meat dishes.
Ayurvedic cooking
also gives it importance because of its incredible health benefiting characteristics, from
boosting immunity
to relieving pain.When it comes to cooking with it, it is best to use the freshest rhizome for maximum flavour. Just a few slivers of it are enough to lend in flavour to the dish. Ginger blends in well with a whole range of spices, and is commonly tossed into
dals
, spicy vegetables and
meat preparations
to turn up the heat. And in baking too, to make delicious
cookies
, carrot cakes, loaves, etc.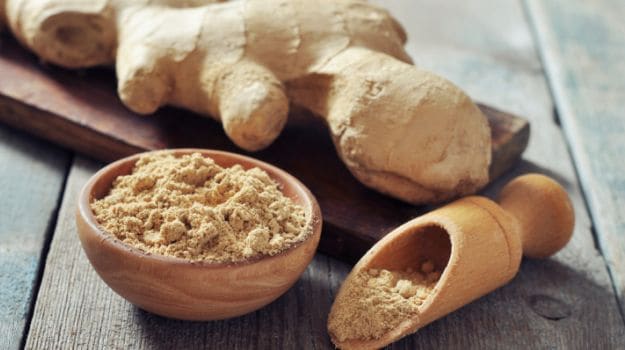 How to Buy Ginger
Ginger is commonly available in the markets, but you do need to pay a little attention when picking them up to take back home. Here are some helpful tips –
1. Buy Fresh
The key point to remember is that the fresher the rhizome, the more flavour you can acquire from it. Pick the ones which have a smooth skin, firm texture and feel heavy in weight.
2. Buy in Small Quantities
Since buying fresh is the key point here, it is also the reason why you should pick only small quantities of
ginger
at a time, rather than buying in kilos. Only a few inches of the root is required to prepare dishes, so if you buy in bulk, it would mostly go waste.
3. Avoid Wrinkled and Damp Roots
Wrinkled or softer ginger
roots
are nothing compared to the flavour that you can acquire from the fresh lot. Also avoid roots which are damp and moist because there are chances of moulds growing on them.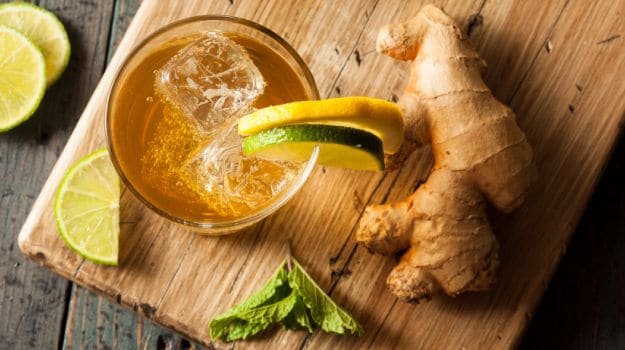 How to Store Ginger
There are many ways in which you can store ginger; it all depends on when you plan to use it for cooking. Here are some tips:
1. Chill in the Refrigerator
Ginger roots can be stored at room temperature for two days. However, once you slice the root, ensure that you keep the remaining rhizome in the
refrigerator
to prevent it from losing flavour. Carefully blot-dry the cut edges and wrap them in a paper towel or a zip-lock plastic bag. The roots can also be kept in the freezer.
2. Store in Spirits
Another popular method of storing ginger is to peel and cut it into thin strips and store them in a jar of vodka, dry sherry or vinegar. It must be stored in the refrigerator.
3. Plant it in the Soil
One of the traditional methods of storing ginger is to bury the root into the soil. Doing so keeps the flavour intact.