Best Biscuit Recipes- For most people, a cup of tea or coffee with a delicious biscuit to go with it is what defines the perfect way of waking up in the morning. It is almost like a ritual. While in India, you would commonly see one dipping the biscuit in a dedicatedly made cup of masala chai, elsewhere in the world, biscotti and shortbreads are the most cherished treats with coffee concoctions or during tea parties.


There are different kinds of biscuits - in the United Kingdom and Ireland, they are usually described as baked treats which are hard in texture as compared to cookies. They are typically flour-based and are flat and unleavened. In the United States and some parts of Canada, a biscuit could also mean a shortbread or a quick bread, which is fluffy like a scone. They are leavened using baking powder and therefore also referred to as baking powder biscuits.


Coming to India, we have our own repertoire of biscuits, which have of course been catapulted from the colonial era. Nankhatai is one such treat we all love dearly and have fond childhood memories attached with it. Made with the goodness of butter along with all-purpose flour and sugar, it is really a wonder how it melts in the mouth so effortlessly as you bite into it. Then we have khara biscuits, Shrewsbury, rusks and cream biscuits to accompany our chai and filter coffee.
But there's nothing like baking a fresh batch of biscuits at the comfort of your own kitchen. Just a whiff of the aroma of the biscuits can get you hooked for life. You can play around with the flavours as well as the texture. Yes, it takes a little effort and a brushing up of your baking skills, but it is worth your time. Start with a simple butter biscuit, and then move on to make other delicious creations like Millionaire's shortbread and biscotti. If you are looking for something healthy, ditch the all-purpose flour for whole wheat flour, oat meal, ragi, jowar, amaranth and the like. And if you are not too fond of the sweet stuff, make savoury biscuits with cheese, herbs and spices.


To get you started we have compiled a list of our 11 best biscuit recipes. From Nankhtai and Butter Crunchies to Baking Powder Biscuits and Biscotti, there are plenty of tempting creations for you to explore. Let's bake!
Make your tea-time even more delicious by baking a fresh batch of these biscuits. Oats, chocolate chips, jaggery and apple come together to create an absolute treat for you. For the recipe, click here.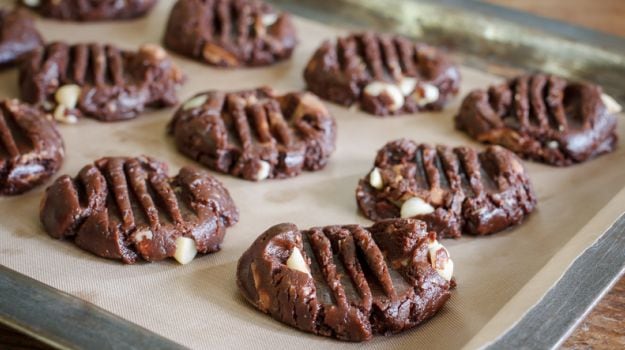 A sweet chocolat-y treat for kids!
Crunchy biscuits with the goodness of molten cheddar cheese; it's divine. The guests at your tea party are sure to be impressed. For the recipe, click here.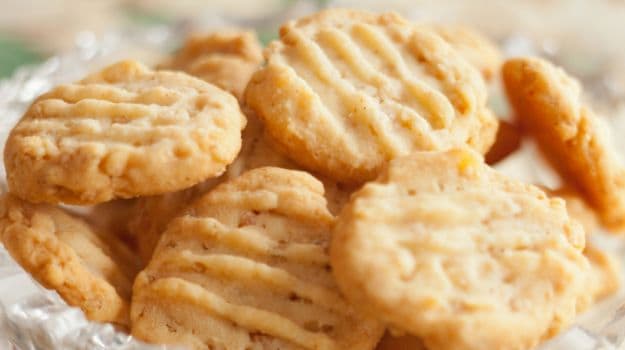 A popular Indian biscuit, nankhatai is made with sooji , maida and butter to create a melt-in-the-mouth treat. Top it up with chopped cashews and you'll be hooked for life. These Indian biscuits are a treat in winters.

Image Credits: Instagram/mellownspicy

Buttery and crunchy, what's not to love? Loaded with chopped nuts, it pairs beautiful with a cup of coffee - the perfect start to the day.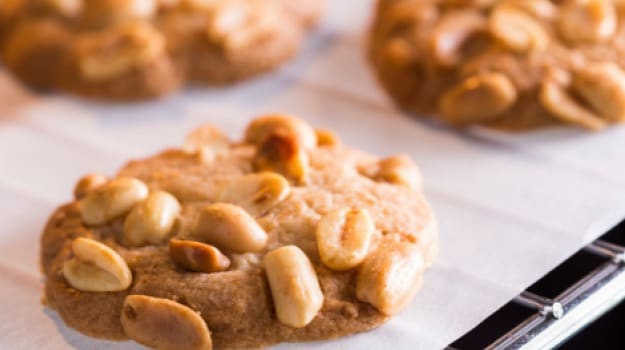 Elevate your coffee hour with this delectable biscotti. All you need is butter, sugar, eggs, flour and baking powder. Seriously, it doesn't get easier than this.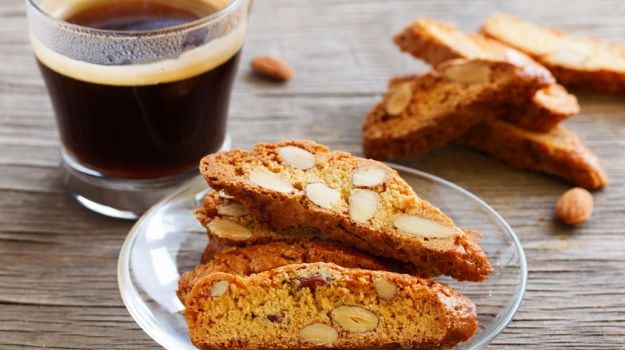 Shortbread is a type of biscuit made with flour, sugar and butter. It is named so because of its crumbly texture. Here's the recipe of caramel shortbread with the flavours of chocolate and caramel.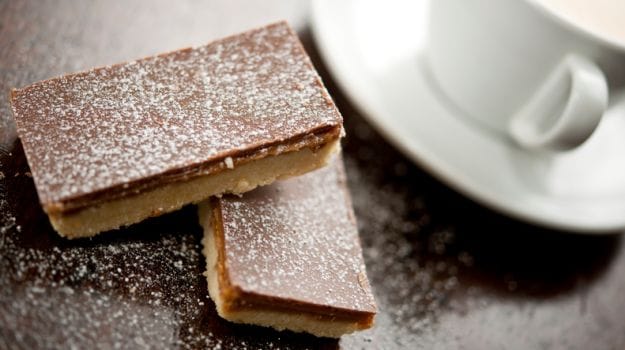 Give a spicy spin to your batch of biscuits with one of the most loved spices -cardamom. A perfect festive treat that you can easily prepare at home.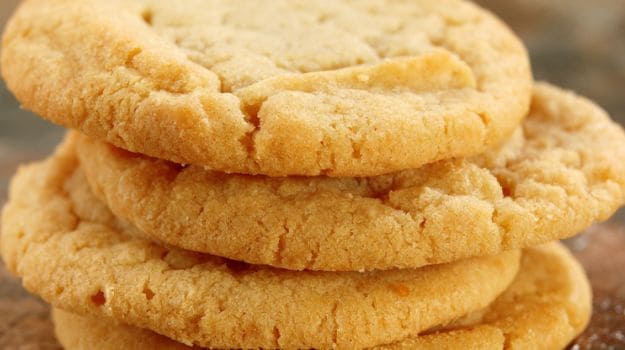 Baking powder biscuits have a golden and light crusty exterior, and moist inside that create a play of textures in your mouth. It's hard to resist. For the recipe, click here.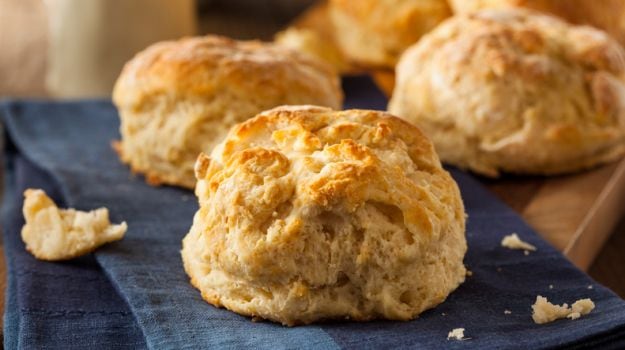 A favourite tea time treat, rusks pair effortlessly with a hot cup of desi masala chai. Dip it in, and enjoy! For the recipe, click here.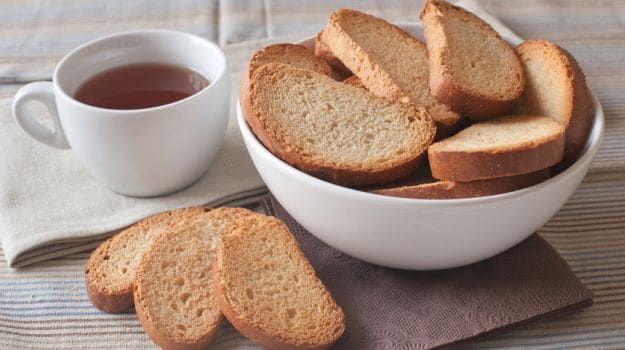 Light and crunchy, these rusks go best with a cup of hot tea.
Made with coconut oil and packed with the goodness of quinoa, this biscuit recipe has just a handful of ingredients and can be made in juts about 30 minutes! Prepare and store these biscuits in an air tight jar. Serve guests along with a cup of tea.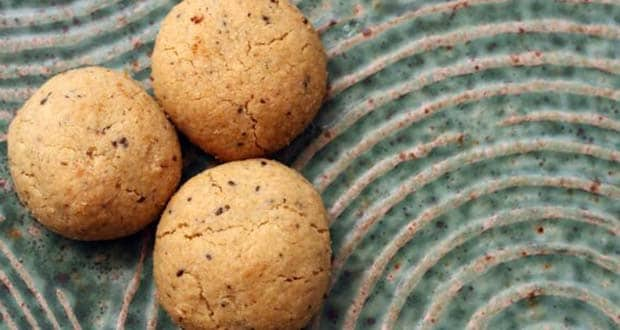 A healthy tea time treat for unexpected guests.
Light and crunchy cookies to accompany along with a cup of tea. Made with just four simple ingredients found in your kitchen that too in only one hour, this is a quick and easy recipe to enjoy these treats at home.
These crunchy, sweet treats are made out of just a few basic ingredients like atta, sugar and cardamom.