"In summer, the standard lunch in our home in Allahabad would be a dry preparation of
parval-aloo
and the
yellow arhar dal
. The menu never changed. We had
parval
every single day! My dad still expects to," says a friend of mine as we talk about summer vegetables in India and how reviled the gourds—
lauki, tori, tinda
and yes,
parval
, tend to be for most of the younger, metropolitan diners. Before the advent of the tasteless cauliflowers,
broccoli
and fancier veggies, it was the gourds that ruled summer.
Parval
, pointed gourd as it is sometimes called, has been one of the few indigenous vegetables in India—grown in UP and the eastern part of the Indo-Gangetic-Brahmaputra plains widely. Its vines lie dormant in winter and then come to fruition in the rich clay soil of the Ganga-Jamuni plain as the weather gets warmer.My friend is hardly the only one to have been literally fully fed up with the vegetable. From UP and Bihar to Bengal and Assam,
parval
or
patol
is an intrinsic part of the curries, dry preparations,
fish
and
meat
preparations and sometimes even
mithai
(
parval ki mithai
, where
khoya
is stuffed inside the
parval
skin). In fact, it is significant that one of the
vegetables
you must have as spring/summer sets in and various New Year celebrations like Bihu ensue that
parval
always finds place on the plate. It points to a deeply seasonal way of eating in the Subcontinent; traditions that are now getting lost amidst the globalisation of the palate. If
parval
is of great cultural significance in northern and eastern India, so are a variety of other gourds. It may not be fashionable to eat them any longer and most millennials would wrinkle up their noses at the mention of
tinda
or
lauki
, but the use of these humble veggies goes back to older times when they were even considered delicacies.The gourd -
kaddu
and
lauki
, two of its most familiar forms - is not indigenous to India, unlike
parval,
another of its variety. What we call
kaddu
came from the Americas from where it reached the Europeans.
Pumpkin
has great cultural significance there; as we can see from Halloween or even fairy tales like Cinderella. Once it reached India, however, there were other traditions built around its cooking at use. Part of Sattvick or pure and true
khana
in Ayurveda, it is often part of no onion-no-garlic diets post religious ceremonies.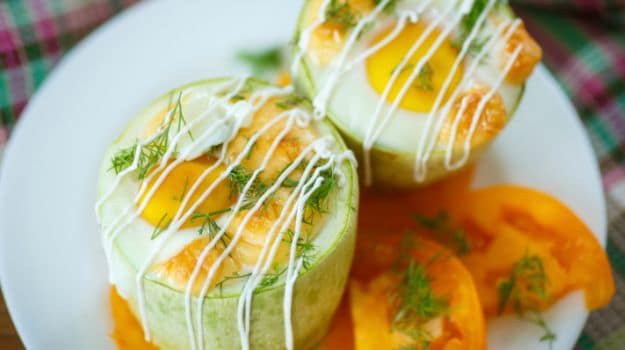 Bottle gourd is a super food full of antioxidants
Then, you have sweets such as
petha
, the famous Agra tradition where the ash gourd is cooked in sugar syrup, which must have been quite an innovation when it was invented. Both the
petha
and sweets like
lauki ka halwa
were delicacies said to have been innovated upon in the Mughal kitchens. But we need to look no further than the sitar to see how India's syncretic cultural tradition can be represented by the humble
kaddu
; gourd!Bottle gourd was quite a Nawabi delicacy in Avadhi kitchens, stuffed with all sorts of nuts,
khoya
and sometimes mince, so much so that you could barely taste the original vegetable. There was also that vegetarian innovation from the Turkish
kofte
tradition - Lauki ke Kofte, that have become so commonplace now in the country's vegetarian kitchens that they don't bear mention.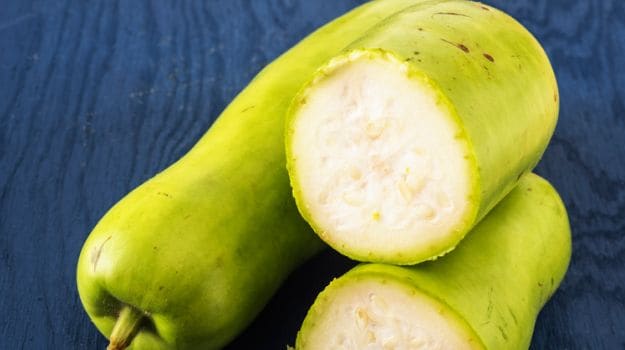 Bottle Gourd is one of the vegetables with the fewest calories
Gourds can of course be used innovatively in modern ways. You can stuff them in ravioli or toss them in olive oil for a light appetiser or salad. But one of the most interesting uses, I find, is in Thai curries. Like Indian food traditions, Thai food has particular combinations of ingredients that go into each dish according to which region in Thailand you are. The complexity may not be immediately perceptible to outsiders. But if you are using pumpkin or ash gourd, use it in a red curry—that calls for a little sweetness. Bottle gourd, on the other hand, can go into a milder yellow curry. Both can be combined with meats—yellow curry with fish or prawn; red with duck.
Lauki
or bottle gourd is also a favourite with weight-watchers and those in general inclined to healthier eating in summer. It is light—one of the vegetables with the fewest calories, giving you just 14 per 100 gram. Folates in it is also good for the development of the foetus if taken by expectant mothers. Then there are other nutrients like
calcium
and zinc and also
vitamin C
, making the bottle gourd a super food full of antioxidants too. What you need to be careful about is bottle gourd poisoning from raw juice. If the bottle gourd is bitter, do not consume it: Some bottle gourds develop naturally occurring cucurbitacins in excess and may accumulate toxic compounds.This is a precaution in fact you need to take against bitter gourd as well, otherwise quite a wonderous vegetable, helping everything from
weight loss
to diabetes management. The bitter toxic compound is why you scrape the skin off. Salt it a little to remove the bitter and then stir fry, or stuff it with mince or onions and fry (or stir fry). It's a summer of plenty.
About the Author:
Anoothi Vishal is a columnist and writes on food for The Economic Times and NDTV Food, and runs the blog a moveablefeast.in. She tracks the business of restaurants and cuisine trends and also researches and writes on food history and the cultural links between cuisines. Anoothi's work with community-based cuisines led her to set up The Great Delhi Pop-Up three years ago, under which she promotes heritage, regional and community-based cuisines as well as researched and non-restaurantised food concepts. She has also been instrumental in reviving her own community's Kayastha cuisine, a blend of Indo-Islamic traditions, which she cooks with her family and has taken across India to a diverse audience.
Disclaimer:
The opinions expressed within this article are the personal opinions of the author. NDTV is not responsible for the accuracy, completeness, suitability, or validity of any information on this article. All information is provided on an as-is basis. The information, facts or opinions appearing in the article do not reflect the views of NDTV and NDTV does not assume any responsibility or liability for the same.